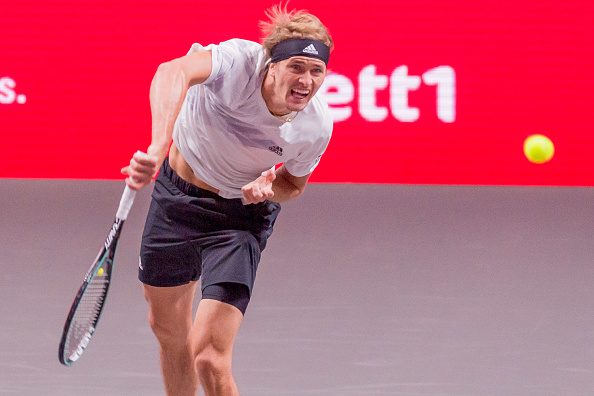 Alexander Zverev the number one seed and seventh-ranked player in the world got his campaign going on Thursday in Cologne at the Lanxess Arena. He beat Fernando Verdasco quite convincingly 6-4 and 6-1 to set up a quarter-final match with Lloyd Harris of South Africa.
German cooking :
The German was determined to get off to a fast start and had a breakpoint early in the first game of the set but it was to no avail as the 36-year-old Spaniard would save it with a big serve. He held serve and we didn't see another breakpoint until 2-2 when the number seven in the world set up a second chance to break with a big forehand.
He broke serve as the Spaniard would send a forehand wide to take an early 3-2 lead and had no issues consolidating the break. The match continued on serve and it seemed the German was in no mood to play games dominating rallies putting pressure once more on Verdasco
He would serve out the at 5-4 to take it 6-4 using once again his powerful serve and forehand that the 62nd ranked Spaniard couldn't handle.
Continued dominance :
The second set was one-way traffic as the Spaniard seemed to be out of sorts and didn't have any answers for the German's aggressive game. Zverev would break in the very first game of the set forcing the unforced error from Verdasco.
Once again he held serve and we didn't see another breakpoint until 3-1 when the world number seven upped his game another level and jumped to a 4-1 lead. He was playing some great tennis and managed to break once more before serving it out to take the set and the match 6-4 and 6-1.
After the match, he spoke about being back to 100 percent.
" I think was 100 percent in New York and everywhere else obviously Paris got to me a little bit, the weather, the rain, I was a little bit sick, it's something normal that your body goes through when it's under stress in regards to the conditions we had in Paris but I feel ok now"