 Fernando Verdasco sealed his maiden top-five victory since 2016 after he put in an excellent serving display to oust world number three Grigor Dimitrov in the second round of the 2018 BNP Paribas Open, prevailing 7-6, 4-6, 6-3 after two-hours and six minutes of play.
In a match which featured many outstanding rallies, the fans were treated to a thriller under the lights of Stadium 1 as Verdasco sealed the upset in a deciding set, extending Dimitrov's poor record here in Indian Wells. The Spaniard will now face local favorite Taylor Fritz in the third round, with a decent chance to progress deep into the draw.
Verdasco steals the tight opening set
After a relatively tense start to the match, it was undoubtedly Dimitrov who made the first breakthrough as unforced errors started to creep out of Verdasco's game, allowing the Bulgarian to take the early lead. However, it was a tit for a tat after the world number four failed to find his first serves in the upcoming game, giving Verdasco the perfect opportunity to return level, and he dutifully capitalized on the chance.
A series of comfortable service holds followed but Verdasco once again found himself in trouble as Dimitrov blasted his way to earning two set points in the tenth game with the veteran serving to stay in the set. Nonetheless, powerful serves and further help provided by Dimitrov's errors saw him escape from the brink, bringing the set into a tiebreak ultimately.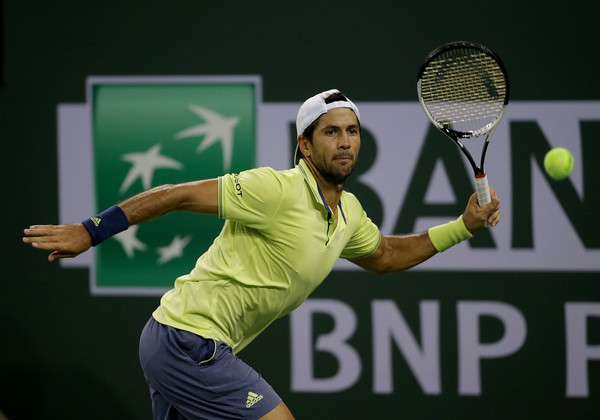 Rarely you would see five consecutive mini-breaks in a tiebreak during a men's match, but it happened as neither was really able to find the perfect follow-up to their serves with multiple thrilling rallies getting the crowd hyped up in Stadium 1. It was Verdasco who had the last laugh, who edged closer to his second top-10 win in two months.
Dimitrov fights back and sends the match to the distance
Things seemed to be going Verdasco's way but the Spaniard threw in a crucial double-fault at 30-0 up in his opening service game — and it took away all his rhythm. He proceeded to hand out free errors while losing 12 of the next 14 points, allowing Dimitrov to take a commanding 3-0 lead and a double-break advantage.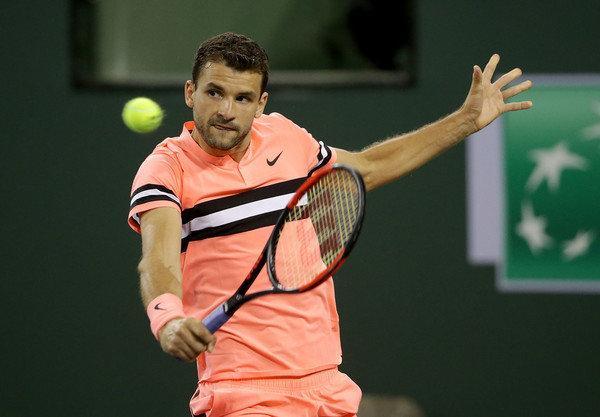 However, a changeover allowed Verdasco to find his footing yet again, and a slight misfocus saw Dimitrov produce some uncharacteristic errors from the baseline as Verdasco perfectly utilized the angles and spin on his lefty forehands, claiming eight of the next nine points to return into contention. Nonetheless, this time Dimitrov was able to hold onto his lead securely and even threatened to regain his huge lead after earning triple break points in the seventh game.
Verdasco, though, showed some tough resistance and never gave up despite how small his chances were, fighting back to lessen the deficit once more. Dimitrov was surprisingly efficient on his second serves, losing just one point off them throughout the entirety of the second set as the Bulgarian ultimately closed out the second set 6-4.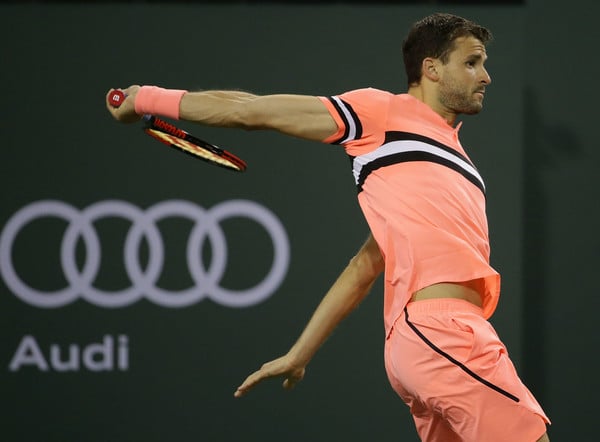 Verdasco simply clinical on serve as he seals the upset
Seven consecutive service holds opened the deciding set with neither being able to find the breakthrough, though Verdasco came relatively close to breaking by getting to deuce twice. The Spaniard was simply peaking in the final set, having impressively served six aces and being 18/19 on first serve points, losing just four service points in total.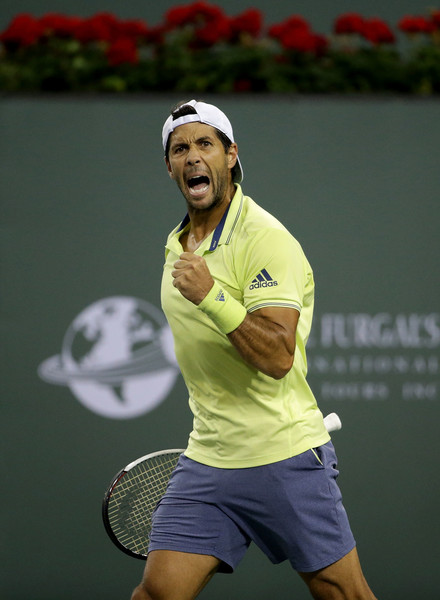 Serving at 3-4, Verdasco sensed an opportunity and pounced on it, with Dimitrov's game leaking errors which ultimately proved crucial. In what was the only break point of the set, Verdasco was efficient when taking his chances, finally sealing the impressive victory by consolidating the break to 15.