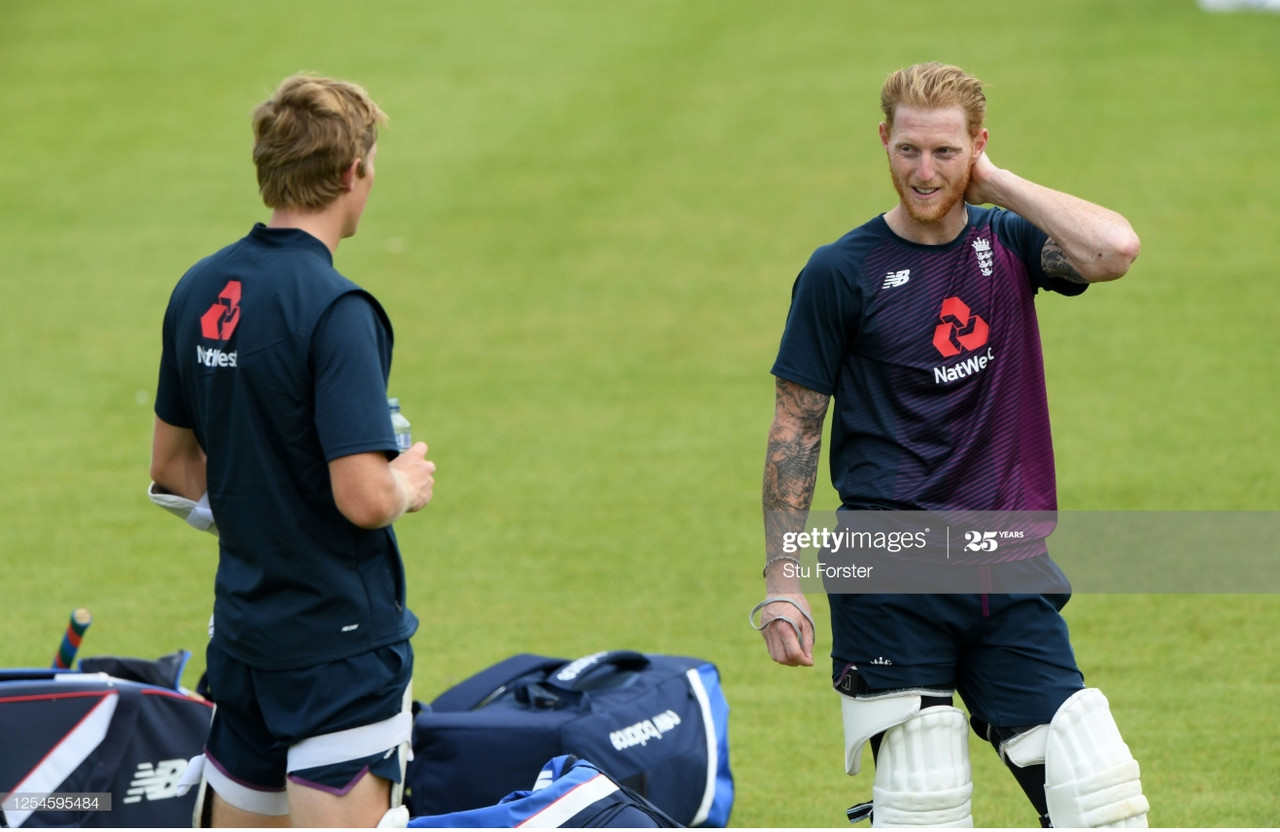 Temporary England captain Ben Stokes is well aware of the boost that cricket's return can have on the morale of the country - and his message from normal skipper Joe Root is crystal clear: be yourself.
With Root absent due to his attendance at the birth of his second child, talismanic all-rounder Stokes will become his country's 81st Test captain when he takes the reigns against the West Indies, and due to the match being the first of its kind in a pandemic-besieged world, the 29-year-old is hoping it can be the perfect tonic for a country deprived of cricketing action.
"I think it [cricket's return] is massive. Not only is cricket back on from an international point of view, but it's also back from a club cricket side as well.
I know everybody has been craving it from a player's point of view but I also think from a spectator's point of view and a fan's point of view this is a massive occasion for a lot of people around England."
However, he is also keen to stress that, despite it being played in front of an empty stadium, this is no reason for his side to fail to perform.
"We know we have the responsibility on our shoulders to go out and do justice for all those people and we won't use it as an excuse to not feel up for this game because we know we have hundreds of thousands of people watching us and wanting us to do well back home watching us on TV.
Learning from experience
Much has been made of the fact that it is Stokes' first time leading out his country, although he himself is keen to draw on the experiences of those around him to try and offer him guidance. He also revealed that the permanent captain left a clear and concise message for him when he departed.
"I'm going to be very open to opinions from people, just because Joe's not here doesn't mean I'm not going to use him. Joe's always been very open and willing to receive advice from players so I think I'd be stupid to go away from that. We have so much experience in this team that it would be silly not to lean on that if I feel like I need that advice.
The best message I received was when I got the photos done in the blazer: Rooty just left a message on the hanger that said 'Do it your way.'"
Moving forward
Although he is only keeping the seat warm whilst Root is away, usual vice-captain Stokes is excited at the prospect of having a battery of fast bowlers to choose from. With James Anderson and Mark Wood having struggled with injuries over the past year or so, and with Jofra Archer's eligibility only being passed at in May 2019, this is arguably the first time that the trio, alongside Stuart Broad and Chris Woakes, have all been available for selection.
Stokes is enthused about the positive impact that their availability can have on his side's performance both in the short- and medium-term future, as he sees comparisons between the red-ball team now and the limited-overs side who began their revolution five years ago. Although, he is not so excited about having to break the news to the unlucky party who will miss out.
"It's not very often we've been in the situation of having six or seven bowlers to choose from. It's a real head-scratcher as somebody who has got to choose the side but from the bigger picture, it's a great place to be in as a team."
I feel as if we're in a position now with the Test team like we were with the one-day team in 2015 where we were building for the World Cup. I feel as if we're building towards the Ashes in Australia and also to India, so to have the crop of fast bowlers we have now especially is a great place to be as a Test side.
I've been dreading it the last three days about having to deliver bad news, it's obviously not a nice thing to do but that comes with being the captain."
Making a stand
Meanwhile, Stokes also revealed that his side will be making a gesture in support of the 'Black Lives Matter' movement that has swept across the world in recent weeks.
The Durham man also sees the message as being a vital part of why England were able to become World Cup winners last year.
"There's going to be a gesture shown from us as a team in support of Black Lives Matter towards the equality in society throughout cricket and throughout sport. We aren't in any way shape or form showing any support to any political matters towards the movement, we're all about equality through society and sport.
I feel as a team we've got an opportunity here to send a real powerful message and I'm really excited as an individual and the team is really excited that we're able to be a part of that, because I see it as without the diversity that we've shown as a team over however many years, and the equality that needs to be given, we might not be World Cup champions, we might not be one of the best Test teams in the world, so we've got a great chance to send a real powerful message and educate people more on the matter. "