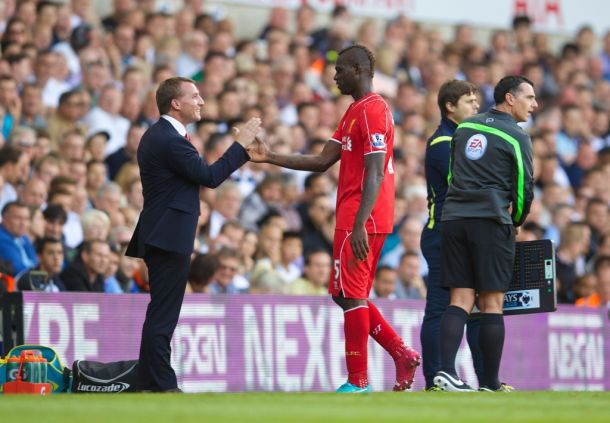 Brendan Rodgers has defended Liverpool's efforts to replace Luis Suárez yet conceded that Mario Balotelli represented his last viable option when signing the forward from AC Milan for £16m, as he spoke to reporters recently.
The Liverpool manager made his first public criticism of Balotelli following the 24-year-old's meagre contribution in the Champions League defeat by Basel on Wednesday, admitting the Italian's creativity and strike rate must improve.
"I think in terms of goals, he needs to improve. It is as simple as that," said Rodgers. "Any striker, not just him, is judged on his goals and the number of assists you make. At this moment he has not hit the numbers he will have wanted.
With transfer deadline day approaching last summer, Rodgers opted to take what he refers to as the "calculated risk" to bring the attacker to Anfield, a risk that paid off when English attacker Daniel Sturridge arrived from Chelsea last season. He also spoke of the group he had at the time, and why Fabio Borini's decision to stay effected the deal "You assess what the group had. We brought in Rickie Lambert as someone who can play some games for us and come off the bench and be an impact player for us in certain games. Daniel is a top Premier League player but has shown during his time here that he does get injuries so we needed to prepare for that. Obviously Fabio Borini looked like he was on his way out [to Sunderland]."
"We had attempts for other strikers that didn't materialise for one reason or another so it left us right at the end of the window with a decision on whether just to go with what we had, when experience told us we were too light, or take a calculated risk on a player who has quality and then could we get it out of him consistently?"
There were very few who are top class who were available and Mario Balotelli was a calculated gamble that we had to try to work with."
However, the manager was clearly trying to balance the negaives with a few positives. After all, building a reputation with the striker has been one of his main focuses in the last month, a month throughout which Rodgers hasn't seemed himself. Slow to make tactical changes, which coupled with poor results, and some strange interviews have led us to believe his focus has been elsewhere.
"In terms of his behaviour he is consciously trying to work hard at what we demand here, the intensity and work rate," said Rodgers. "I think in terms of goals, he needs to improve. It is as simple as that. At this moment he has not hit the numbers he will have wanted. I encourage the strikers to get into the framework of the goal, wide players to come in and get into the framework of the goal and to break the lines.
Rodgers today had the pleasure of announcing that Daniel Sturridge has signed a 5 year deal with the club, and with his return from injury imminent, perhaps we will see a change in results - and a prolific Balotelli.