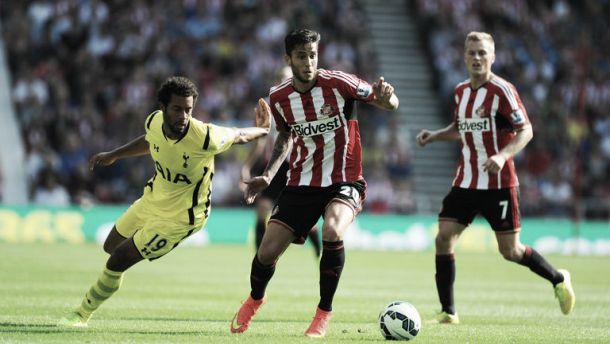 Internazionale have initiated an appeal with FIFA regarding Ricky Alvarez and Sunderland, Sunderland Echo have reported.
The Serie A club believe that they are owed £7.5 million for the transfer of the player to the Black Cats, whereas the English side are convinced that he remains an Inter player.
Disagreements over the deal
Alvarez joined Sunderland on loan at the beginning of last season, with his contract stating that he would sign permanently for £7.5 million in the summer if the club avoided relegation. They managed this and thus Inter believe that the deal has been completed, but they are appealing to FIFA as Sunderland have not paid them the money.
The Black Cats, on the other hand, wish to call off the deal because of Alvarez's injury-plagued campaign. Midway through the season, they learned that the player needed knee surgery as a result of his troubles, but failed to get permission from his parent club, Inter, for him to undergo the necessary treatment until recently, meaning he had to spend months on the sielines.
Sunderland will argue to FIFA that Inter breached the contract by delaying Alvarez's surgery and hope that they see it this way too, otherwise they will pay the full fee for the player.
The two clubs had the chance to come to a compromise on their own, but they have failed to do so over the summer and now FIFA will intervene as a result of Inter's frustration with the dispute.
Poyet's plagued legacy
This is the second deal agreed by former boss Gus Poyet that has left new manager Dick Advocaat with a headache this summer. Poyet also agreed a loan move for Santiago Vergini from Estudiantes, with terms in the contract reading that, if he played more than 20 league games, then he would become a Sunderland player for £2 million.
Advocaat now faces the challenge of trying to get rid of the unwanted defender off the back of a terrible season on Wearside, whilst the club prepare for a lengthy legal case with Inter and FIFA.