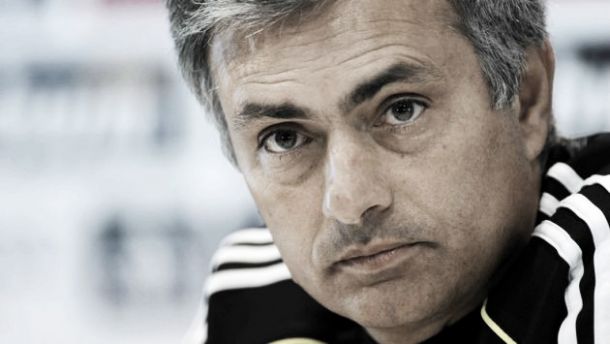 Chelsea boss Jose Mourinho has seemingly admitted that he could well go back in for John Stones, after having a recent bid rejected.
The 21-year-old was inadvertently part of a controversial debate this weekend, with Everton manager Roberto Martinez branding Chelsea a 'disappointment' after the Premier League champions' £20m offer for the player was turned down.
Mourinho had openly confirmed his club's interest in the player and wouldn't repudiate a second bid for the highly-rated England under-21 defender, telling the media, "When the transfer window is open, every club and player is open to bids."
He continued, "Bids come for our players and we make bids for other players. The process can be so simple."
The Portuguese boss also suggested Martinez should "do the same thing" as he would. Mourinho explained, "If I don't want to accept any offer, I say 'I don't accept any offer'. He can make it very, very easy."
Mourinho believes rivals' spending spree is a "compliment"
This morning, the Portuguese didn't let up regarding his yearning for a young defender, whom he stated, would complete the balance within the squad.
Mourinho admitted he wanted a defender "to finish the balance in our [Chelsea's] squad" and then he is happy to come to terms with "anything that can happen with our players".
The 52-year-old added, "If one of our players wants to leave or we agree a deal for a player to leave we have to answer immediately because at this moment we have balance and quality in numbers. We cannot lose that balance."
After reinforcing the need for balance, Mourinho felt it would be "a big challenge" for the Blues to head into the new campaign "with basically the same squad that we had last season". He does, however, say it's something he "understand[s] and accept[s]" and thinks "it's a compliment" that their challengers have needed to invest so heavily.
Mourinho concluded by saying, "They will improve immediately with the new players". He believes there is only one way in which Chelsea can improve, and that is to "work fantastically well" and to do better with "what we [Chelsea] have".