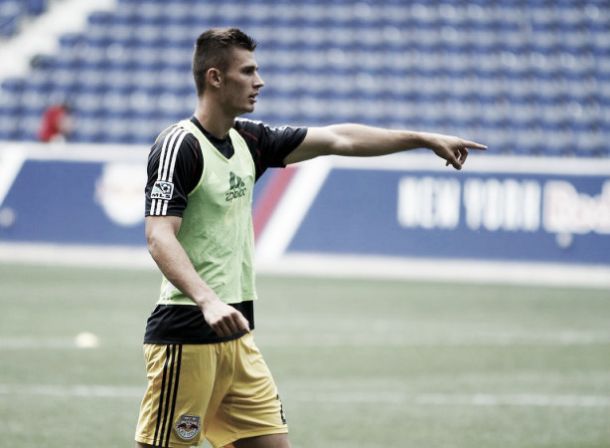 Leicester are reportedly interested in American under-23 international, Matt Miazga.
The young defender currently plays for New York Red Bulls and has impressed a few Premier League teams according to the Express.
International allegiance
The 20 year-old has already represented the youth sides of Poland and the United States. His first taste of international football was for the Poland under-18 squad in 2012, however, he has only pulled on the US shirt since 2012, turning out for the US under-18, under-20 and under-23 squads, whilst still only 20 years old. All together, he has already played for the US youth teams on 23 occasions whilst turning down the chance to play for the Polish under-20 team twice.
Domestic demand
The 'New Jaap Stam' isn't just wanted by more than one country, he has also apparently been the centre of transfer interest from a few Premier League sides. The youngster told FourFourTwo that he would love to play in the English top flight and has allegedly been the subject of several transfer bids from Chelsea, Stoke, Leicester and possibly more.
Miazga has said that he although he would love to broaden his horizons some day, he is more than happy to expand his footballing ability at the New York Red Bulls, the club he has played for since under-14 level. The defender has undoubted talent but for now, he has said that he will be staying put. But since when has that put teams off vying for a players' signature?
Matt Miazga might be a name worth remembering as there is absolutely no doubt that at some point he could be pulling on the shirt of a Premier League side, whether that be for Leicester City or another top division side, remains to be seen.