Elation. Despair. Respect. There were a plethora of emotions on display when Jose Mourinho and Chelsea Football Club parted company on Thursday afternoon. In less than eight months, arguably the greatest manager in world football went from Premier League title to crisis.
The Blues ran away with the league in Mourinho's second season after his famed return to Stamford Bridge. They captured their first title in five years with three games remaining, however, such a triumph was all but assured before Christmas. Accolades followed for both him and his players, emphasising their success. The 52-year-old was awarded the title of 'Manager of the Season' before Eden Hazard, who ultimately secured their position as champions with the winning goal against Crystal Palace, lifted the PFA Players' Player of the Year Award.
The Portuguese had his methods of winning, but the arrogance and siege mentality that had made him so successful throughout Europe seemingly backfired this term. A seven-minute interview given to Sky Sports after a defeat to Southampton, reportedly sending a message to owner Roman Abramovich by substituting John Terry during half-time at Manchester City and forcing club doctor Eva Carneiro out of the club, all contributed to his downfall.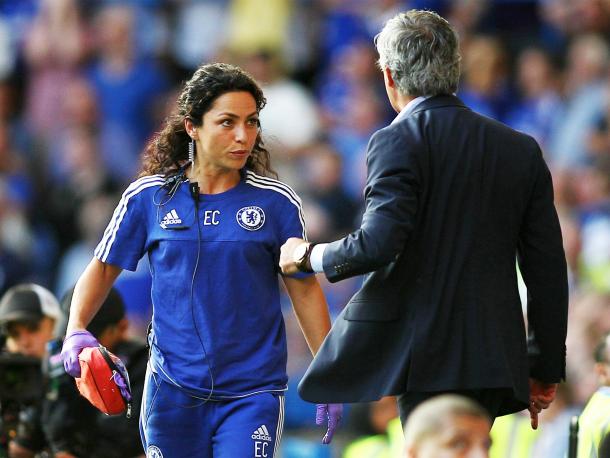 While the former Porto boss had his faults, he was very much correct in some respects. After Jose's final game of his second spell in charge, a 2-1 loss at the hands of leaders Leicester City, he spoke of betrayal. The betrayal in question did not come from his staff, it did not come from the board, but it came from his playing squad. Their manager may have been punished for these poor results, but the Chelsea players must take responsibility.
Thatcherism a concept lost on Chelsea's players
Without directly comparing the two, Jose Mourinho and Margaret Thatcher are both influential figures that divide opinion in their own respective realms of expertise. The latter became Britain's first female Prime Minister in 1979 and looked to modernise the country with relatively unpopular, but rather successful, methods.
Thatcherism became known throughout the world and was synonymous with an 11-year era created by the late Thatcher winning three successive elections with the Conservative party. It essentially was a mindset, manufactured to ensure that the public thought of themselves as consumers rather than those who were owed something by the government. Those of a higher authority would almost relieve themselves from the situation and allow the people to make their own choices and subsequently take responsibility for those choices.
Although Mourinho hardly took a back seat in the public eye or in the dressing room, rightly so due to his position as manager, his players were unable to take such responsibility for their disappointing "choices". The champions of the season before are now just one point off the relegation zone having lost nine times in the opening 16 games of the season, shipping 26 and scoring just 18. The word "philosophy" is used a lot in football and, from the outside, it appeared that Jose's was to simply avoid defeat. However, the London outfit have lost the third most matches in England's premier division this season and these results are only exacerbated by the performances and attitude of the players.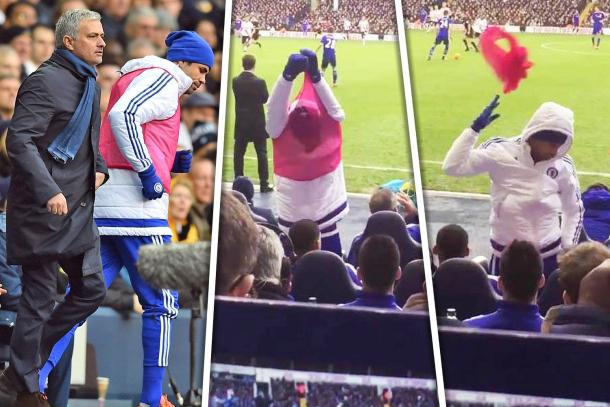 Everyone in the squad has underperformed this year. In contrast to Mourinho's suggestions, they did not overachieve last term but have managed to capitulate just months after this campaign got underway. Alongside these performances, off-field antics have also grabbed the fans' attentions. Diego Costa was caught throwing his bib at the man who brought him to west London, Eden Hazard made the decision to take himself off during the Leicester loss and there were calls of anonymous characters reportedly taking action against their ex-boss by, for example, leaking his tactics ahead of the Porto encounter.
Players will have to turn things around, not the new manager
With a new manager set to take charge before Chelsea's clash with Sunderland at the weekend, it appears that the only way is up. Guus Hiddink is the odds-on favourite to land what will surely be a temporary managerial position as the Dutchman harbours a good relationship with the owner and is fondly remembered by fans for his efforts in 2009. While a new manager could bring a change in fortunes, it is ultimately up to the players to perform and rectify the dismal situation they created.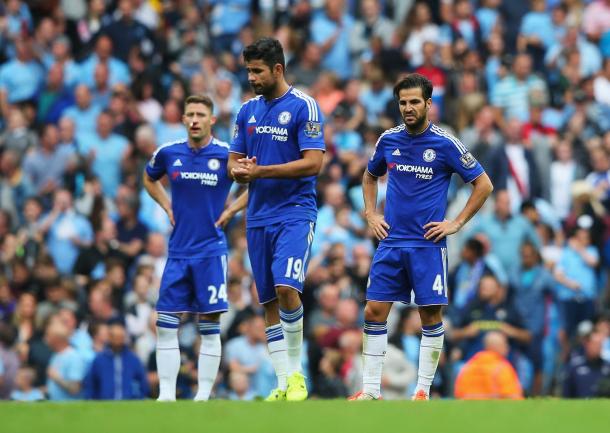 Thatcher reduced income tax, gave those interested the opportunity to obtain shares in recently privatised companies previously owned by the state and allowed tenants to buy their own council houses to get her message across, and this team have to realise that a great club such as Chelsea owes them nothing despite the ineffable work they have completed in the past. With the visit of a fairly weak Sunderland side and a confident but beatable Watford looming, it gives these players a chance to reinstall some belief before a vital trip to Old Trafford.
Commenting on the Falklands War in 1982, Thatcher proclaimed that is was "exciting" to have a "real crisis" on her hands after dealing with "humdrum issues like the environment". It appears that Mourinho, whose greatest concerns were seemingly poor refereeing displays and comments from his managerial counterparts prior to this season, did not revel in a crisis situation. Will he take responsibility for his part in the problem? That will be seen across the media in the coming weeks or months, but the players have to display that they have learned from this particular concept of Thatcherism on Saturday at 3pm.