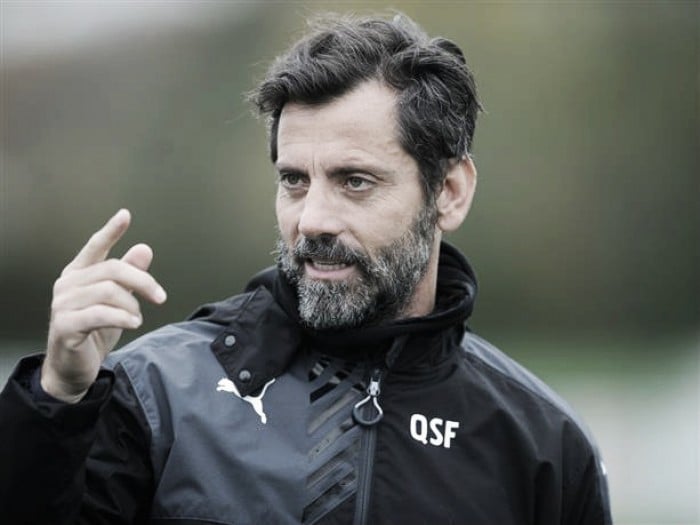 On Sunday afternoon, Watford travel to the Emirates Stadium with a tough task ahead of them. The Hornets must see off Arsene Wenger's Arsenal - who have won the last two FA Cup trophies and are gunning for a third - if they are to book an unlikely place in the last four of the competition.
Wembley Stadium awaits for the victors, who will join Crystal Palace in the semi-finals after Alan Pardew's side overcame Reading 2-0 on Friday night. There's no doubt about it: Watford are the underdogs, with Arsenal in looking strong in this year's tournament. Nevertheless, this has never bothered Quique Sanchez Flores' side before, and the Hornets' boss has been quick to discuss the reasons to be positive about Sunday's contest.
Staying positive
The Spaniard admits that the game will be a "tough match", but expects his players to enjoy the "good experience" and give their all - particularly for the 9,000 travelling away fans, who Flores says gives the side "a lot of reasons to try play well".
"This is a great opportunity"

- Quique Sanchez Flores
Discussing his previous visit to the Emirates with Valencia and describing it as "a very long time ago", Flores insisted the visit to London offers his players a "great opportunity" to go out there and "show everyone they are ready to have an amazing performance" - something the Hornets will surely need if they are to progress.
Speaking on their recent dip in form, Flores described the game against Manchester United - where Watford lost 1-0 and were unlucky not to come away with anything from the match - as "a very close experience", suggesting that it has made his players ready to "get to a good level again". Ultimately, Flores insists: "everything's possible".
A welcome distraction
Watford are edging closer to that all important 40-point mark that signifies safety in the Premier League - with just one win needed - but for now league matters must be pushed to one side. Speaking on distinguishing between the two competitions, Flores was quick to suggest that Watford have benefitted from the freedom of the cup, saying that the "neccessary pressure to play nervous" doesn't exist like it does in the league.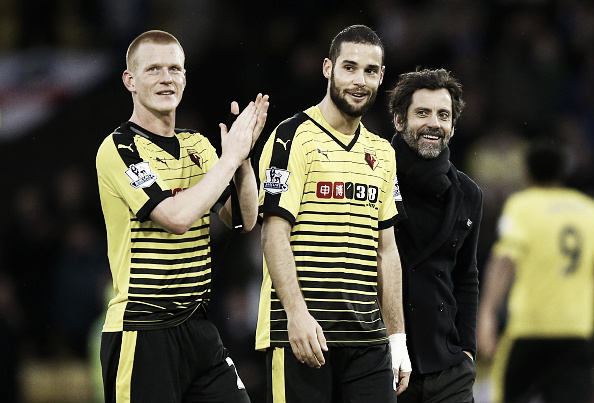 As always, Flores suggests his players are "ready" to face Arsenal, with a changed "mentality" for the cup competition. The Spaniard describes his side's progress as "slowly, step-by-step" doing what they need to do - winning and keeping clean sheets in the process. Now, the Hornets are just one win away from a semi-final and Wembley.
All bets are off
Last time the two side's met - back in October - Wenger's Arsenal ran out 3-0 winners, but Flores is insistent that previous fixtures don't matter, suggesting that "every single match is different". As is quite right, Flores emphasised the fact that Watford must "[prepare] for a lot of situations with their amazing players", but that they are "used to playing" this way in the Premier League this season - and have given a great account of themselves while doing so.
Arsenal go into the clash as firm favourites and will be looking for serene progression into the last four, but with cup football you never know: the Hornets might just have a few tricks up their sleeves come Sunday afternoon.