 Sunderland have a number of first-team players that have been called up by their respective countries for the international break.
With no Premier League action this weekend, the Black Cats will still have players in action, with as many as seven in contention to feature at one stage or another.
Lads in contention for action
Defender Patrick van Aanholt, who has been impressive of late, has been recalled for the Netherlands' squad as a result of a strong campaign.
He may be in contention to start at Wembley Stadium next week for the Dutch, as they are all set to go head-to-head with England and France.
Midfielder Sebastian Larsson will also be in friendly action with Sweden as they have two tough games against Turkey and the Czech Republic.
Minds taken away from relegation battle
The USA are in 2018 FIFA World Cup qualifying action this coming week. They face Guatemala in a double header and DeAndre Yedlin will travel stateside to Miami.
Skipper John O'Shea has been named in the squad for the Republic of Ireland, while Lamine Kone has been called up by the Ivory Coast for the week ahead.
Ireland will face European opposition in Switzerland and Slovakia as they prepare for Euro 2016 in the summer.
Steven Fletcher, who is currently on loan with Ligue 1 side Marseille, will be in the Scotland squad along with Liam Bridcutt for their games against the Czech Republic and Denmark. Bridcutt is currently on loan at Championship side Leeds United.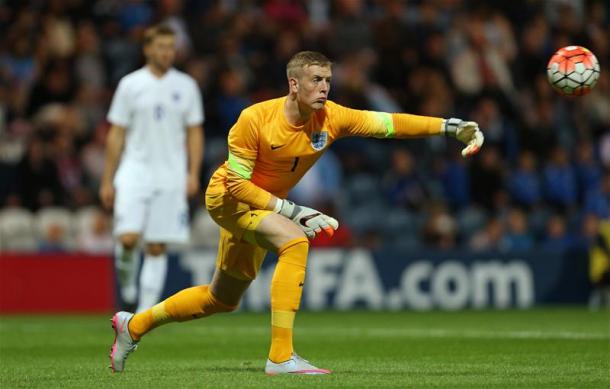 Pickford looks to star with Under-21s
Sunderland also have interest in England's youth sides, with Jordan Pickford and Rees Greenwood to be on duty for Gareth Southgate's under-21 and under-20 squad.
Pickford, who has burst onto the scene at the Stadium of Light, will be aiming to gain some experience with Southgate's side in their UEFA U21 European Championship qualifiers.
Meanwhile, Greenwood will be in contention to play alongside Manchester United starlet Marcus Rashford and Arsenal's Calum Chambers.