Everton ended their decade search for new investment after billionaire Farhad Moshiri agreed to purchase a 49.9% stake in the club last month.
Roberto Martinez said that Everton are on the verge of a "new era" with the Iranian-British billionaire's investment and believes his wealth can propel the club to "a different level."
Here is why Moshiri's fortunes could be the catalyst for a change in Everton's fortunes:
Greater financial clout available for Roberto Martinez
One of the main problems Everton have faced in recent years has been competing with fellow Premier League clubs in the transfer market. Roberto Martinez, however, was able to break the club's record transfer fee to sign Romelu Lukaku for £28million in 2014, while James McCarthy and most recently Oumar Niasse have also arrived for eight-figure sums.
Moshiri's fortunes will make it easier for more signings with transfer fees similar to those paid for Lukaku, McCarthy and Niasse to arrive on Merseyside and will also help Everton push onwards and upwards. Roberto Martinez has not specified how much his budget will be in the summer, but Everton are unlikely to go wild in the transfer market and are likely to stick with their philosophy of buying young players with rich potential. However, Martinez can now have the pick of both markets.
The new investment will not only provide Martinez with the finances to buy big, but also to keep the best talent at the club. The club's wage cap will be increased and the first challenge will be to convince Ross Barkley, John Stones and Romelu Lukaku to remain the team's core on long-term contracts - some will prove more challenging than others.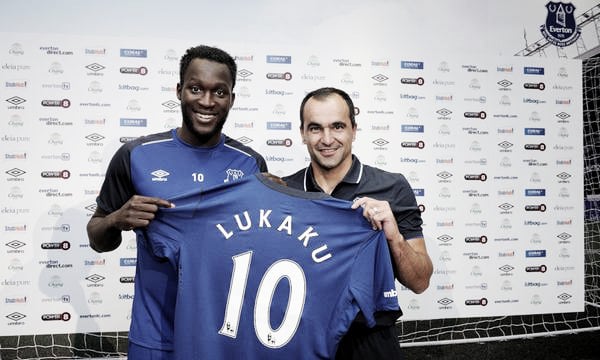 Investment will only raise the clubs ambition
If Everton are to keep key players such as Barkley, Stones and Lukaku, then Moshiri's finances will not be enough. However, the investment will only raise the clubs ambitions.
Martinez always stated his aim was to get Everton in the Champions League during his time at the Toffees and the new investment has only increased many people's perspectives that Everton need to aim higher - that being Champions League football.
At the moment, Everton are not close to making that ambition a reality as they are currently 12th in the league table, 13 points behind fourth-placed Manchester City. It has been a frustrating season for the Toffees, but Moshiri was at Goodison Park to witness Everton's 2-0 FA Cup triumph over Chelsea earlier this month to see what the Toffees are capable of and he will be hoping to witness more of the same.
Brighter times are likely to be ahead for the Merseyside club, but the question is whether or not Roberto Martinez will be overseeing those brighter times. The answer could rely on the club's progress in the FA Cup, with Everton facing either Manchester United or West Ham United in the semi-final.
A resolution to the club's stadium saga?
Goodison Park has been part of Everton's rich heritage since 1892, but the club have seeked alternatives for some time now as the Old Lady is in need of redevelopment. Only Manchester United, Liverpool and Arsenal have won more league championships than Everton's nine, yet the Blues' match day revenue is around £19million. A figure that is about a fifth of Manchester United's and around the same as West Ham.
The Hammers are themselves moving to the Olympic Stadium in the summer - a move that will change their horizons forever. Tottenham Hotspur have commenced building a new stadium, while Liverpool are building a new main stand as are Crystal Palace.
Meanwhile at Goodison Park, the restricted view seats are notorious which means that the ground does not always officially sell-out, while the volume of premium executive boxes are a fraction of what other clubs offer. The options have been explored during the investment process and a resolution to Everton's stadium saga is on Moshiri's agenda, with the Monaco-based businessman planning to reach a decision on the stadium move in the summer.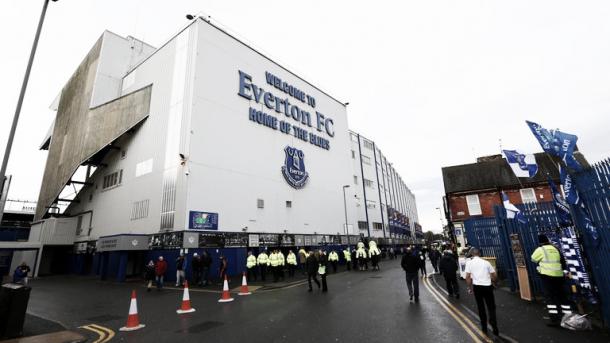 The perfect combination?
The new investment has been embraced by all connected to Everton, from supporters to the staff. It opens new avenues for the Toffees, but it also comes with an air of caution that they must be able to strike a balance between staying true to themselves and their principles while trying to move forward.
Finding the balance will no doubt be helped by Bill Kenwright staying on as Everton chairman and it could prove to be the perfect combination between Kenwright and Moshiri. A chairman who loves the club added together with big investment from a billionaire. There is nobody better for Moshiri to learn about the club's values and what it means to be an Evertonian than Kenwright.
Moshiri currently has a 49.9 per cent stake in Everton, but it is likely that over time the billionaire will increase that investment. Quite how quickly that will happen is unsure, but at some point he will become the majority shareholder at Everton by which time he will have learnt what being an Evertonian and Blue truly means.