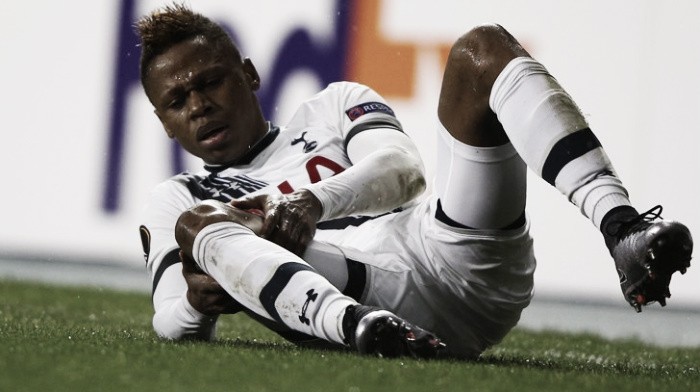 Clinton N'Jie believes he will come back better and stronger next season for Tottenham Hotspur after enduring an injury-hit debut season in England.
In December N'Jie underwent surgery to his collateral ligament of his right knee after damaging it against Monaco in their home Europa League tie, leaving him side-lined for just under five months. He made his first appearance for the club since returning from injury after replacing Heung-Min Son in Tottenham's 1-2 defeat to Southampton.
Positive thinking from Clinton
Talking to Tottenham's official website, N'Jie said that he "still has a lot to offer" and that his injury will make him like a "new signing".
He added that he "[wishes to] be fitter" next season so he "can perform how [he] knows [he] can" and so please everyone.
N'Jie joined Spurs this summer from Lyon for a reported £12million yet he is still to make his first Premier League start for the North London club. The 22-year-old has made a total of eight substitute appearances in the Premier League while he has featured in the Europa League five times.
N'Jie, himself has realised how "tough" this season has been for him but insisted on "[thanking] everybody" for being 'there for [him]", especially the fans "for giving me such encouraging messages".
Tottenham "unlucky" with Southampton result
He also added that he, like the rest of the team felt that the result against Southampton was "disappointing" and that they were "unlucky" to leave empty-handed against his boss's former team.
N'Jie added that Southampton "planned their game very well" as they "scored in the second half and after that they decided to play defensive football". The forward also praised their "team spirit" which he believes played its part in their win. Yet the Cameroon international insisted that the team are only "[looking] forward to the Newcastle game" as they want to "get the win to end our season perfectly".