 At his pre-match press conference before Tottenham Hotspur's Europa League last 16 first-leg tie against Borussia Dortmund, Mauricio Pochettino says the game will be his biggest test since he became the manager.
Pochettino excited for this big game
Pochettino will lead Tottenham for the 100th time as manager on Thursday evening and they will come up against a team with many fantastic players. Pochettino feels that his team will be coming up against one of the best teams in Europe and he is excited about the game.
The 44-year-old feels that his team are going to "play against one of the best teams in Europe" as they have a great team that can cause a lot of teams problems. The Argentinian says that the Germans have so many good players such as "Aubameyang, Mkhitaryan, Gundogan and Hummels as they're big internationals and big players".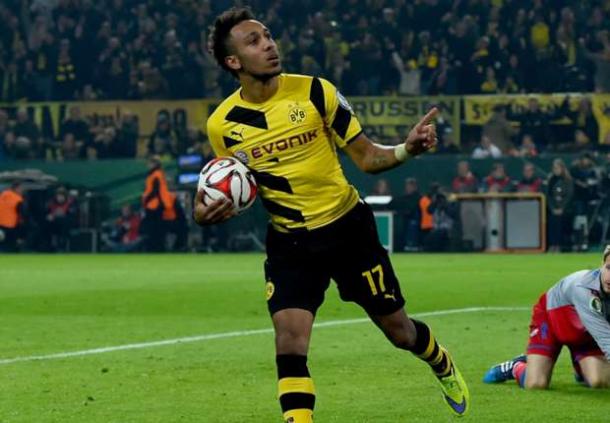 The Spurs boss feels that their big players "can stay in Dortmund next season or easily go to Real Madrid or Barcelona" as there has already been so much speculation about these teams watching these players.
Pochettino relishing the challenge against Dortmund
Spurs are having an incredible season and come into the game in very good form and Pochettino feels that this challenge in front of them in the Europa League is a "very good challenge for us".
Dortmund in front of their home crowd this season have lost just one of 19 games and have scored 61 goals which is very high. Pochettino says that his team are "excited to play here. It's an unbelievable stadium and a great atmosphere. All is positive".
Pochettino happy to see the players disappointment of not beating Arsenal
At the weekend, Spurs let a fantastic opportunity slip to go to the top of the Premier League after a 2-2 draw against Arsenal at White Hart Lane. Pochettino though feels that when you see that his team are disappointed it's a good thing as they will show they want to put it right.
When asked about the disappointment of the 2-2 draw against Arsenal, the Spurs boss replied "it's a good thing to be disappointed after the game against Arsenal. Arsenal are on a different level" which shows the players in the Spurs team now have the hunger to achieve something fantastic this season.
The Argentinian feels that the "mentality inside the club and outside too have changed. We are disappointed but we have shown we can compete at that level". The only way to put that disappointment to bed now is to go up against a very competent team in Dortmund and get a massive win to get through to the quarter-finals.