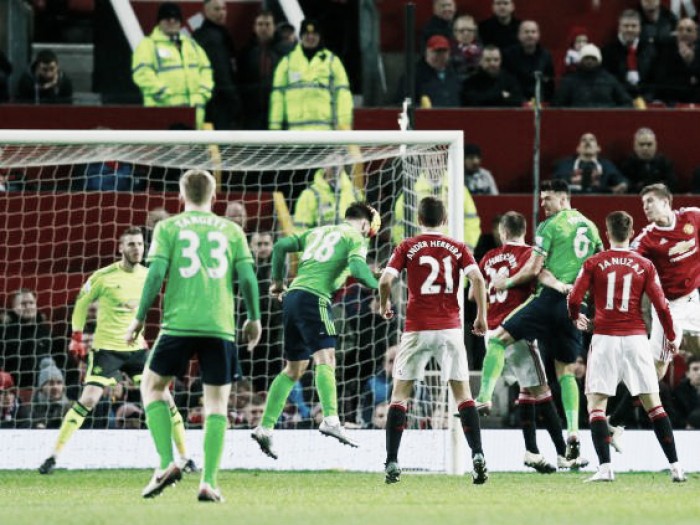 Charlie Austin is hoping for another special away day at Old Trafford as Southampton take on Manchester United in their first away game of the new season.
Austin signed from Queens Park Rangers in the January transfer window and made his debut in the exact same fixture last year where he scored the winner to give Southampton a 1-0 victory at United.
It was Saints' second consecutive away victory at the 'Theatre of Dreams', after a Dusan Tadic goal gave the South Coast side a victory in the previous season.
Austin looks back on his instant impact
After netting just 20 minutes into his debut, Austin - looking back - said "it was special for me" to make an instant impact like that to his new fans.
The Englishman had only been at the club for a week before netting the winner and couldn't have dreamt a better start at the club, with the goal just his "second or third touch." It was massive for "myself, my family and Southampton", he added.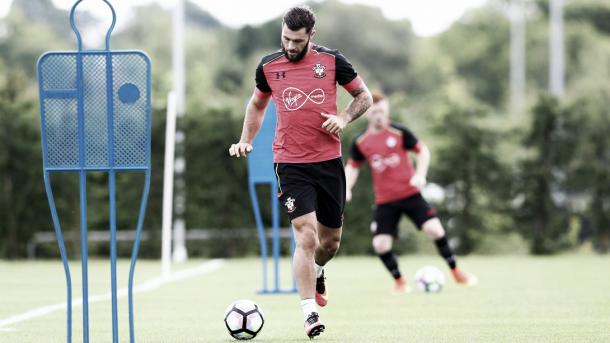 It was only his second touch of the game but he played down his moment and said it was "more important" to get the three points for the team.
New problem
But this time around it's a completely different Manchester United team with new boss Jose Mourinho having made some huge marquee signings such as Zlatan Ibrahimović, Paul Pogba and Henrikh Mkhitaryan.
Austin and co. will need a strong performance to register their third consecutive victory at Old Trafford and he knows it would be a massive feat, but is simply more interested in achieving Saints first win of the season.
He insisted a win "would be massive" not just because it would represent "three times on the trot" but because it would be their first win in 2016-17.
"We know it's going to be tough, but we've got to go there and put all our work that we've done in pre-season into this game on Friday and hopefully come away with three points and another win at Old Trafford," he continued.
The striker is hoping that the team can overcome the "tough test" thrown at them on Friday night, but the club know what they're capable of and know "what they have at the football club."
The match will be live on Sky Sports in the season's first Friday fixture.