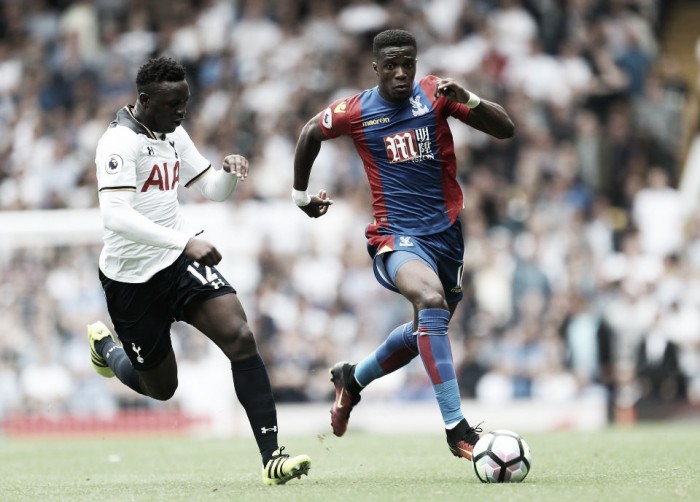 Tottenham manager Mauricio Pochettino has not held back when it comes to talking about potential new-man Wilfried Zaha. The Argentine has confirmed that Spurs will attempt to sign the winger within the next week.
Zaha has reportedly told Crystal Palace manager Alan Pardew that he would like to leave the club in order to push through a move to the North London outfit.
Pochettino interest
Spurs have reportedly had a bid of around £12m turned down, as Palace look to keep hold of their star players. Despite the setback, Pochettino admits he would like to sign the player.
When asked about Zaha, during a press conference ahead of his sides' clash with Liverpool this weekend, Pochettino confirmed he would "like a player" like Zaha, before explaining his reasons for the sudden interest.
The 44-year-old said that his sides' Champions League status meant that it would be a "very tough" season ahead for Spurs. A player of Zaha's ability would undoubtedly strengthen the squad, despite his lack of Champions League experience.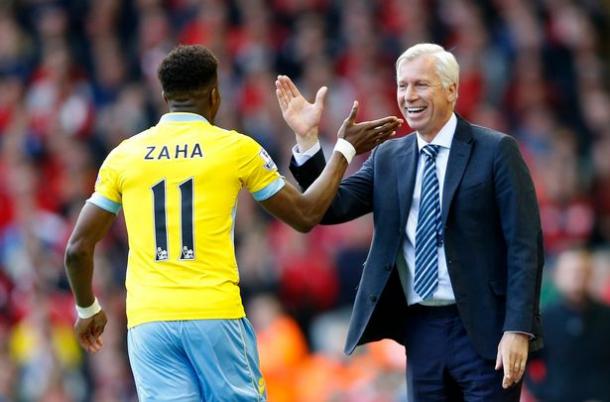 Reasons behind the move
As well as the Champions League motive, Pochettino went on to explain why a player like Zaha would improve his team. He admitted that his side had improved because of the signing of Vincent Janssen, meaning that the club now have "two attackers" in the squad.
Pochettino went on to say he wanted a player "who can help in the second line of attack". Zaha's ability to take players on, put crosses into the box and threaten in front of goal make him a good target for a team like Spurs, who have two big target men playing upfront.
The only concern that Pochettino may have is that Zaha failed to make an impact after signing for Manchester United in 2014.
Champions League debut
This season's Champions League experience will be Pochettino's first as a manager and he is "excited" at the prospect. It will also be a good experience for the fans, who will be able to watch all of Spurs' home Champions League matches at Wembley Stadium.
Tottenham will play CSKA Moscow, Monaco and Bayer Leverkusen in the group stage, which kicks off next month.