Everton striker Romelu Lukaku has revealed that he turned down Juventus to stay at Goodison Park this summer, but he has remained coy over his long-term future to the Blues.
The Belgium international was strongly linked with a move away from Merseyside in the summer transfer window, but Ronald Koeman confirmed last month that the striker had told him that he wanted to stay at Everton for "at least one more season".
Lukaku 'turned down Juventus'
Speculation had been high this summer regarding the future of Lukaku, with Chelsea believed to be keen on re-signing the forward, who scored 25 goals in all competitions last season. The 23-year-old has claimed that it was Italian champions Juventus who led the race for his signature, but rejected the chance to join the Serie A outfit.
Speaking to Belgian newspaper Het Nieuwsblad, Lukaku said it was not the right time to move to Italy despite the draw of Champions League football. He said not playing European football "stings a little", but added that he "believes that everything happens for a reason. Otherwise I would have gone to Juventus" instead of deciding to stay at Everton.
The striker added that he opted to stay in the Premier League with the Blues because it was "too early" for him to move to Italy and he has unfinished business at Everton. He also said that the appointment of Ronald Koeman as Blues boss was a factor in the striker deciding to stay at Goodison Park. Lukaku said that Koeman is "completely different" than predecessor Roberto Martinez and the striker believes the Toffees can "make progress" under the former Southampton manager.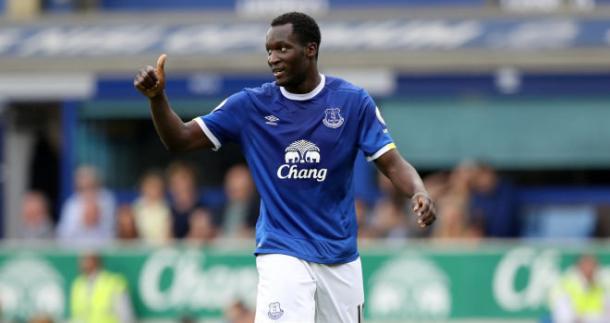 Where does Lukaku's long-term future lie?
Everton boss Ronald Koeman said last month that a new contract for the club's star striker was "possible", but Lukaku reiterated his desire to compete for titles. The striker said he hopes Everton "treat him with respect" when he makes his decision as he remained coy over his long-term future with the Blues.
Asked for his thoughts on a possible new deal, he said: "You'll have to ask Mino (Raiola, his agent)". Lukaku added that "football is not about money" for him, he wants to "win prizes". The Belgian said that he "will not quarrel with Everton", but added if there is a situation where he can leave a club, but his club will not let him, he tries to "remain calm and treat my club with respect". He hopes this is then returned and his club shows him "respect" and he is able to "leave through the front door."