 The international break normally means a rest for West Bromwich Albion players; however, this was not the case this year.
The Baggies took advantage of not having a Premier League fixture by hosting an international friendly against the Delhi Dynamos. This gave the Midlands outfit a chance to test out the fitness of their new and academy players in preparation for the rest of the season.
Among those who played for West Brom were the two trialists Marouane Chamakh and Mohamed Sissoko, and at face value this might seem like good business. Yet there are many who see this as desperation, reflecting upon a poor transfer window.
Chamakh had previously played for Tony Pulis at Crystal Palace, following his time at other London clubs Arsenal and West Ham United. One can see why this might be a nice piece of business, if the Moroccan international can force his way into the team and a professional contract; he would already be familiar with both the Premier League and the Welsh manager's method of business.
However, unfortunately for Chamakh he sustained an ankle injury during the friendly game, which could ultimately prevent him from earning the contract.
There have been suggestions that Chamakh was never going to be offered a contract, he was simply brought as a favour from his former manager to improve his fitness and to push competitiveness amongst a packed side.
Former Liverpool man could earn deal
Sissoko, on the other hand, could land himself a contract if he continues to impress. Acting as cover for fan favorites Claudio Yacob and Darren Fletcher, the defensive midfielder shone in just over an hour's play against Delhi.
Having played for top clubs across the world for most of his career, including time in the Premier League at Liverpool, the French born midfielder could easily force his way into the side, featuring as a squad rotation player. His actions at West Brom have also reportedly attracted interest by fellow Premier League team Sunderland.
This deal could make sense for both parties, as extra cover for an aging midfield would be welcomed at The Hawthorns, alongside a low price tag for the new owners.
The Baggies have also opted out of a deal for a third trialist, Tyrell Robinson was unable to make an impact and has since returned to Arsenal.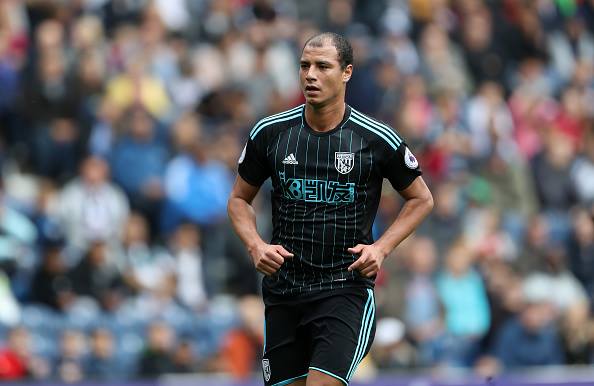 Unrest at The Hawthorns
A lot of the frustration around The Hawthorns is centered at the fact of failing to bring in the big players. Deals for Ignacio Camacho and Islam Slimani broke down because of a lack of funding, and now West Brom are left to pick up the scraps via free agency. Alarm bells are now ringing of a Pulis exit, and although West Brom fans have nothing against the likes of Hal Robson Kanu or Sissoko, they do against what their deals represent; desperation after a failure.
Sky Sources say that the pair are still training with the Midlands team, however whether or not West Brom will offer the pair a contract remains to be seen. But the added competition for places and depth would be welcomed by Baggies fans, but potentially for the wrong reasons.