It is safe to say that Southampton captain Jose Fonte has had a fairly busy time since the end of last season. The centre-back began the summer by becoming a European champion, as he played a key role in his country Portugal's success at Euro 2016. Then, Fonte barely had time to pick up his medal before he was surrounded by rumours claiming that he would swap the South Coast for a high-profile move to Manchester United, much to the Saints' fans despair.
However, after a month of promises, expectation and frustration, the 32-year-old stayed put. The rollercoaster did not stop there though, as a poor start to the Premier League season, both for Fonte and Southampton, led to a hasty call from many around St Mary's for a change in captaincy. Fast-forward a fortnight, and all is rosy again. Four consecutive wins and four consecutive clean sheets, epitomised by a fine win at West Ham last Sunday, mean the feel-good factor surrounding the Saints and its talismanic captain has returned.
Despite this, much of the Southampton faithful remain concerned that Fonte has not yet accepted a pay rise which would keep him at Saints for the best part of the remainder of his career. With his contract expiring at the end of next season, it still looks possible that his time in the red and white stripes could end prematurely.
Now, Fonte has revealed all regarding that potential contract extension, as well as his aims for the current season, and perhaps an explanation for his poor individual start to the campaign.
Fonte talks still in their infancy
Fonte explained, despite rumours of an offered pay rise, that there is "nothing on the table" currently, meaning he is "waiting" for a fresh offer.
Now well into his thirties, Southampton are reluctant to give Fonte anything more than an increased wage, but so far it seems that an agreement is still a long way off. Talks haven't occurred for "a while" according to Fonte, but he assured Saints fans that he is "just concerned about performing and doing well for my club".
All in all, despite its gradual cooling in recent weeks, the Jose Fonte saga looks set to carry on for a while yet.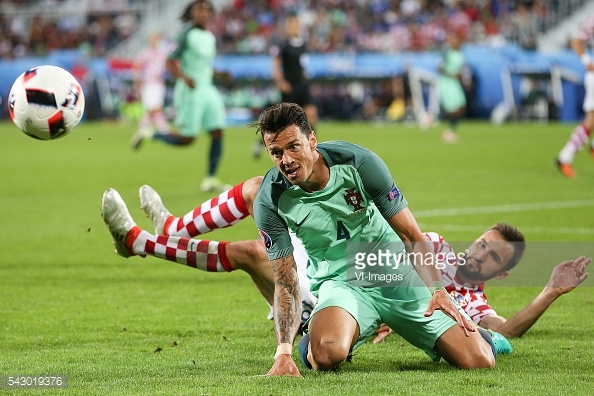 International success led to club struggles
Fonte also gave a general reason for his slow start to the season personally for Southampton, stating that although he had no issues mentally after his international achievements in France, he struggled to recover in time physically. He admitted that the beginning of the new campaign "was difficult", due to having "no rest". This was shown on the pitch, as Fonte looked a shadow of the player he did for Portugal just weeks earlier, most notably conceding a sloppy penalty in the disappointing draw with Sunderland at home.
However, Fonte reiterated that he was now "feeling better and better", a statement which has some substance if the performances and results of the last couple of weeks are anything to go by.
New season, new manager, same objectives
With yet another fresh face in the Southampton hot seat in the shape of Frenchman Claude Puel, Fonte revealed that the players were having to adjust to a "different philosophy" and "different mentality", but were "giving their best", in order to minimise the impact of the changes.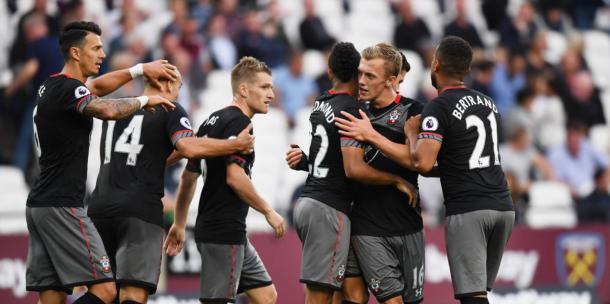 Regarding the new season, Fonte reiterated that his players were simply focused on "keeping the momentum" gained from their recent run of form going, while acknowledging that there are still "a lot of things to improve". Nevertheless, Southampton will approach their next batch of packed fixtures with confidence sky-high.