While Southampton attacking midfielder Dusan Tadic is acknowledged by the Saints faithful as a crucial cog in their well-oiled machine, he seems a long way off receiving the kind of adulation that is generally reserved to a player who comes along just once in a generation.
However, one would have been forgiven for believing that the 27-year-old was indeed one of the greatest footballers ever, if they were at the Crvena Zvezda Stadium in Belgrade on Sunday night. Tadic, playing in front of his home fans in Serbia's capital, put on a glittering display against Austria, setting up two and scoring one in a 3-2 win.
With this masterclass being the latest in a string of superb performances for his country, Tadic is understandably seen by his football-mad country as the man to lead this relatively new nation to unfamiliar heights.
Despite receiving Serbian praise and stardom from every direction, the ex FC Twente and Groningen man has been unable to have the same impact on the Premier League with Southampton. Sure, he was part of a successful team on the South Coast and became increasingly recognised as a very talented player by the rest of the country, yet Tadic is generally still seen as only a good footballer, rather than the great one as he is considered in his homeland.
This raises the question; just how much is Dusan Tadic under-rated? What do people say about him in Serbia? Why hasn't he been able to replicate that here?
What Serbia thinks
So what does Serbia think of Dusan Tadic? If the ever-reliable world of Twitter is anything to go by, then they think he's pretty darn good. After the Austria victory, which sent Slavoljub Muslin's team to the top of their World Cup Qualifying group, delirious Serbian fans labelled Tadic as the "Serbian Messi", "our saviour", and referred to Sunday's game as the "Dusan Tadic highlight reel".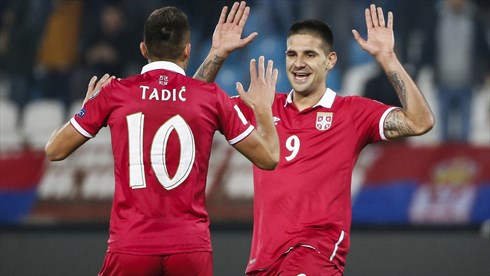 Astonishingly, the Eagles' last 10 goals have been courtesy of either a Tadic goal or a Tadic assist, leaving him as the current undisputed king of football in Serbia. There really is not a more popular man in the country at the moment.
What Southampton thinks
Make no mistake, Dusan Tadic is very well-thought on the South Coast, but his status around St Mary's pales when compared to his national hero status in Serbia.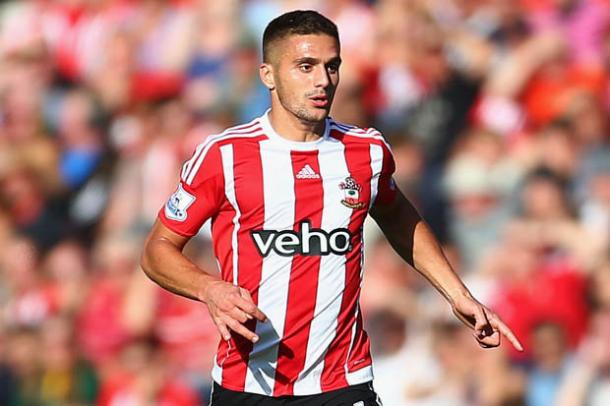 Looking at the statistics, it is difficult to fathom why. In the last Premier League campaign, Tadic managed twelve assists; the joint-third most in the league. He also netted himself eight times, and made that attacking midfield spot at Southampton his own.
Why is he under-rated?
However, when it comes to debating who the best number ten in the league is, plenty of names will be thrown around. Kevin De Bruyne? Mesut Özil? Dmitri Payet? Even though he has been quietly solid for his club and exceptional for his country, Tadic doesn't get a look in.
Why is this? There are many potential explanations. Perhaps since Tadic is usually playing at a higher level than he does for his country, both in the sense of his team-mates and opposition, it is harder for him to stand out in the way that Payet can at West Ham for example, a team where he is the sole focal point. Maybe it is because he does not play for one of the traditionally bigger clubs in the Premier League, like De Bruyne or Özil.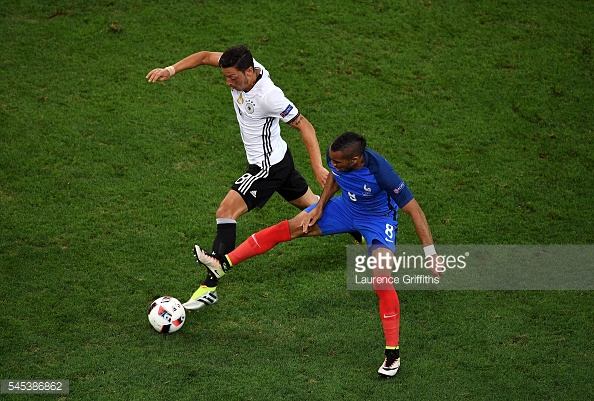 However, the most likely reason is that what he does is not eye-catching, but very effective. Many of his assists are the result of intricate through balls or perfectly timed passes, rather than lung-busting runs in which he beats the entire defence on his own.
He may not be the most entertaining player to watch, but Dusan Tadic is definitely up there with the best in England, even if that may not seem to be the case for most fans up and down the country. As said earlier, the adulation he receives in Serbia is only reserved for a very select few and does not happen by accident.
Despite the lack of praise when playing for his club, Tadic will not be concerned, and neither will his club. There is no doubt that Southampton will be more than happy for Tadic to go under the radar if other clubs, who are simply oblivious to his world-class ability.
Should Tadic bring his confidence and form gained in Serbia back with him to the Saints, both he and his team will continue to surprise a fair few throughout the season.