Despite having to hang on to secure a point at St. Mary's on Saturday, Steven Davis believes this current Southampton side have what it takes to take points from the biggest teams in the league this season.
Davis and co. had to dig deep to stop Jurgen Klopp's Liverpool at the weekend.
Mixing with the best
It's been an unusual few seasons for the Saints. The constant departures of both big players and managers have meant going back to the drawing board more times than the club would have liked.
However, Southampton look set to push for a European spot once again, thanks to the guidance of Claude Puel and the new additions brought into the club over the last 18 months.
Davis, a regular in the Saints line up, believes his team can beat any side in the league on their day.
When asked if his side set up to get a draw at the weekend, Davis claimed "that isn't how we set out today."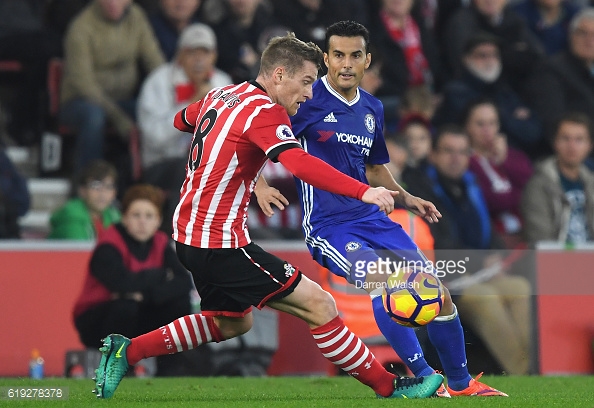 He added, "We wanted to impose our own game, but it wasn't to be today."
Davis' confident remarks will go down well with fans and the midfielder went on to further say, "We've shown already we're capable of playing well against the big teams."
Proof in the pudding
Davis' comments can be backed up by results that Southampton have earned already this season. Saturday's draw against the table-toppers isn't the only time Puel's men have defied the odds this season.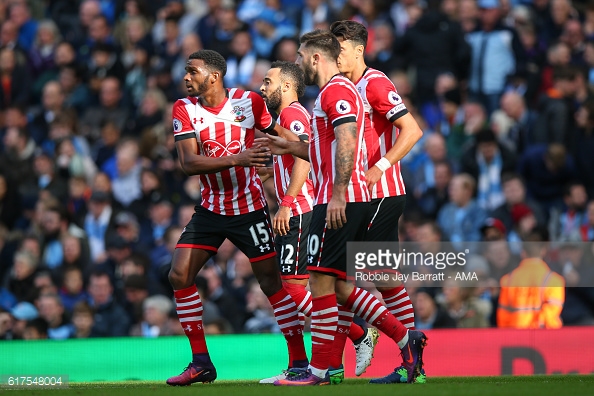 The South Coast outfit have already beaten Inter Milan and drawn with Manchester City away from home.
Despsite losing against Arsenal, the Saints very nearly earned a draw, until the Gunners scored a last minute, controversial penalty.
At the back end of last season, Southampton beat both Tottenham Hotspur and Manchester City in convincing style.
Upcoming tests
Southampton will look to secure their place in the next round of the Europa League this week when they travel to Sparta Prague.
The Saints will be reunited with former boss Ronald Koeman following that, as the Saints host Everton.
Arsenal await Southampton in the next round of the EFL Cup to round off the month.