 When Southampton began 2016 with a tame 1-0 loss at Norwich City in the Premier League, which condemned Ronald Koeman's men to just a single win in their last ten outings, few could have foreseen how the next 12 months would unfold.
Aside from the Carrow Road catastrophe the day after New Year's Day, Southampton started 2016 with a bang, going several games unbeaten and rising up the table fast. Despite the exceptional form slipping ever so slightly, they still finished the 2015/16 season strong, somehow snatching a Europa League place thanks to a string of superb displays at the end campaign.
After another summer of drama, rumours, and false promises, Saints found themselves starting the 2016/17 once again as a new look side. As well as the usual departures of key players and replacements being signed subsequently, there was a new man in the hot seat at St Mary's in the shape of Claude Puel, after Koeman left for Everton.
The Frenchman's first half-season on the South Coast has proved challenging, with his side dropping points in many games which they really should have won, and the constant timid displays on the continent saw Southampton inexcusably knocked out of the Europa League at the group stage.
Nevertheless, results in the league have improved since and the Saints have begun to climb the table, hinting that they have returned to their form of the first half of the calendar year. However, the failure in Europe is a major blemish on an otherwise memorable 2016 for Southampton.
January: Arrival of Austin marks sudden turnaround
Major signings: Charlie Austin (£4 million, from QPR).
Results (Premier League unless stated):
Highlight: Undoubtedly the 1-0 victory at Old Trafford. One week after singing for Southampton, debutant Charlie Austin needed just 11 minutes to make his mark after coming off the bench. The striker's 87th minute header gave the Saints their second win at Manchester United in two seasons.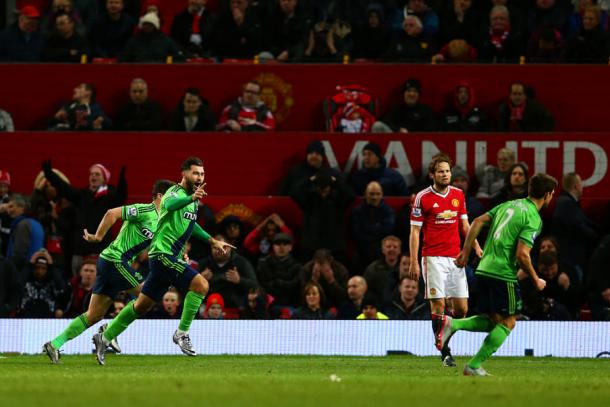 Lowlight: The Norwich loss was bad, but the FA Cup exit to Palace was when the atmosphere around St Mary's was most hostile, leading to some hasty calls for the sacking of manager Koeman.
Verdict: After an atrocious start to the year, Southampton had turned things around significantly by the end of January with three wins in a row. The signing of Austin was an added bonus as the Saints found their form again. Rating: 8/10.
February: Water-tight defence ensures good form continues
Results:
Highlight: After phenomenal defensive displays against Arsenal and West Ham, the victory in Swansea, courtesy of a Shane Long header saw Southampton move up to sixth in the Premier League table with six successive clean sheets.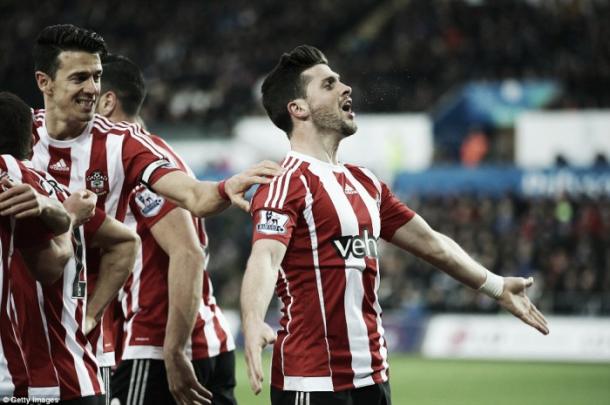 Lowlight: February ended badly for the Saints, as they let a 1-0 lead slip at home against Chelsea, conceding two late goals and losing for the first time in seven matches.
Verdict: The Chelsea loss aside, Southampton were outstanding in February, especially at the back, meaning it was another successful month for Koeman's men. Rating: 8/10.
March: Liverpool comeback keeps momentum going
Results:
Highlight: Southampton kept their slim hopes of European qualification alive with a stunning win against Liverpool at St Mary's. After going into the break down 2-0, a Sadio Mane brace and a special Graziano Pelle strike allowed Southampton to turn defeat into victory against the Reds.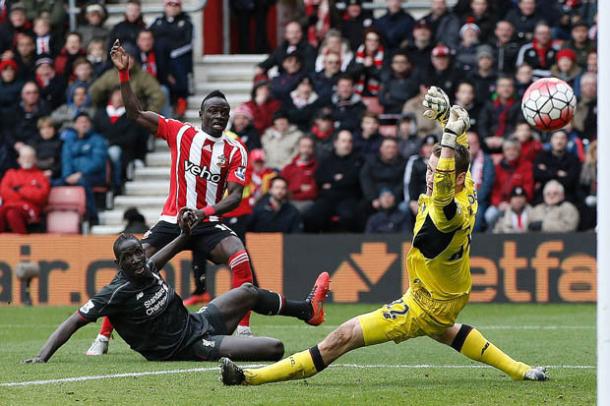 Lowlight: The Saints were not at the races against South Coast neighbours Bournemouth, deservedly going down 2-0 after a lacklustre display.
Overall: After dropping points against weaker opposition, unexpected victories at Stoke and at home to Liverpool meant Southampton had Verdict their good form by the end of March. Rating: 7/10.
April: Frustrating away performances
Results:
Highlight: A clinical display at home to struggling Newcastle was the perfect response to the loss at Champions elect Leicester.
Lowlight: The failure to pick up three points against a second-string Everton side seemed to have signalled the end of Southampton's push for European qualification.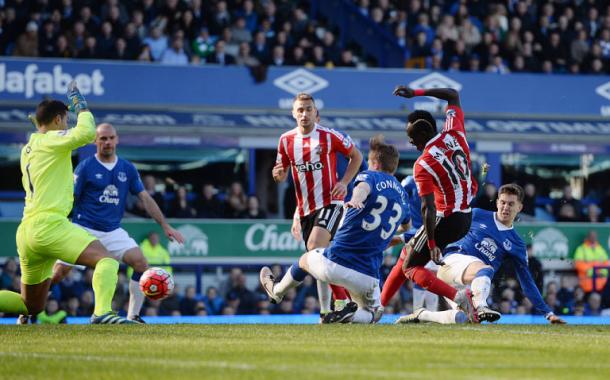 Verdict: Southampton were arguably the better side in all four of their games in April, but a lack of creativity and efficiency away from home left them wondering what might have been come the end of the month. Rating: 6/10.
May: European qualification secured and records broken
Results:
Highlight: Steven Davis' brace gave Southampton a 2-1 win at White Hart Lane after going a goal down. It was the Saints' first win against Tottenham since returning to the Premier League, and kept them in the hunt for a Europa League place, which they achieved against Palace one week later.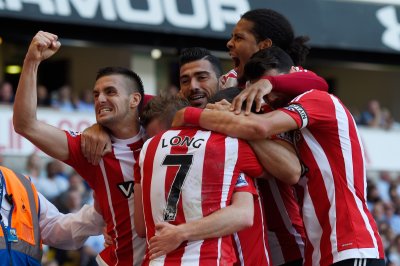 Lowlight: It was an almost flawless month for Southampton, but the goals they did concede were all very soft and avoidable, if one was to be hypercritical.
Verdict: Three wins out of three in May meant that Southampton ended the 2016/17 season with a club record points tally of 63 and in sixth place, their highest in Premier League history. The fact that the Saints defeated two of the teams that finished above them only emphasises how impressive they were in this month. Rating: 10/10.
June: The changes begin
Major Signings: Nathan Redmond (£11 million from Norwich) Claude Puel (manager).
Major departures: Victor Wanyama (£11 million to Tottenham), Sadio Mane, (£35 million to Liverpool), Ronald Koeman (manager, to Everton).
Highlight: The long-awaited arrival of manager Puel allowed Southampton to settle down and plan for next season after a miserable month of departures.
Lowlight: The loss of Koeman was not taken well by anyone on the South Coast, as Southampton were unable meet his demands and prevent him from accepting a more lucrative offer from Everton, despite the Dutch legend previously pledging his future to the Saints. After the fantastic job the 53-year-old had done, the club's failure to keep hold of him seemed like a step backwards and left a foul taste in the mouth.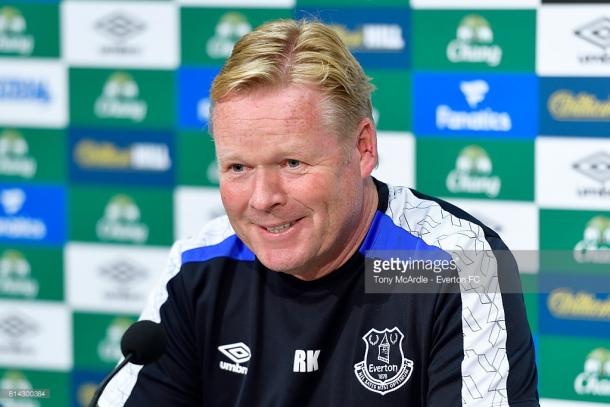 Verdict: June was not a good month for Southampton. The loss of Koeman, accompanied by the departures of Wanyama and Mane left the Saints looking a depleted side, with the start of the season only six weeks away. The signing of Puel did little to calm the feeling of panic around St Mary's. Rating: 3/10.
July: European champions and more transfer activity
Major signings: Pierre-Emile Hojbjerg (£12 million, from Bayern Munich).
Major departures: Graziano Pelle (£12 million, to Shandong Luneng).
Highlight: When Portugal won Euro 2016, Southampton had two European champions in captain Jose Fonte and Cedric Soares. The achievements of Fonte, who had been at the club since they were in League 1, were especially celebrated.
Lowlight: Pelle's departure to Chinese club Shandong Luneng left Southampton's attacking options looking very thin.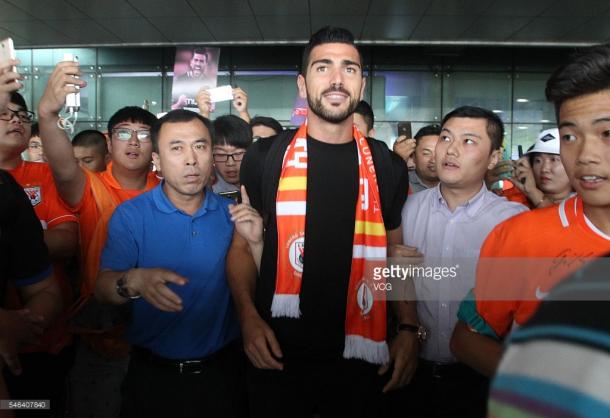 Verdict: July was too quiet a month for Southampton. It was clear that Puel's thin squad desperately needed more acquisitions before the end of the transfer window, but time was running out. Rating: 4/10.
August: Poor start to season and new signings
Major signings: Jeremey Pied (free, from Nice), Alex McCarthy, (£4 million, from Crystal Palace), Sofiane Boufal, (£15 million, from Lille).
Results:
| | |
| --- | --- |
| Watford (H) | drew 1-1 |
| Manchester United (A) | lost 0-2 |
| Sunderland (H) | drew 1-1 |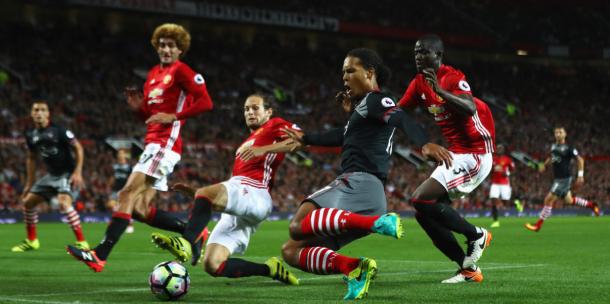 Highlight: The marquee signing of attacker Sofiane Boufal at the very end of the month provided the Saints with a much needed lift after a disappointing start to the season.
Lowlight: The failed contract the negotiations between the club and Jose Fonte during the transfer window mean that it is now likely that the legendary leader will leave Southampton in 2017.
Verdict: Southampton ended August with just two points from three games and a squad too thin to compete in four competitions, despite the signing of Boufal. Rating: 4/10.
September: Packed fixture list arrives
Results:
| | |
| --- | --- |
| Arsenal (A) | lost 1-2 |
| Sparta Prague (H) | won 3-0 (Europa League Group K) |
| Swansea (H) | won 1-0 |
| Crystal Palace (H) | won 2-0 (EFL Cup third round) |
| West Ham (A) | won 3-0 |
| Hapoel Be'er-Sheva (A) | drew 0-0 (Europa League Group K) |
Highlight: A dominant performance at the London Stadium gave Southampton an emphatic 3-0 win against West Ham.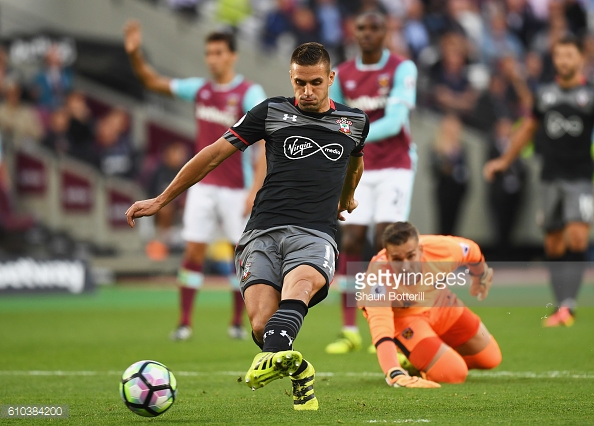 Lowlight: Being the victims of a harsh penalty call in second-half injury time at Arsenal. The result left Saints without a win and in the relegation zone.
Verdict: A much improved Southampton enjoyed a good September, winning back-to-back games in both the league and Europe, and keeping five successive clean sheets. Rating: 7/10.
October: Lack of efficiency exposed
Results:
| | |
| --- | --- |
| Leicester (A) | drew 0-0 |
| Burnley (H) | won 3-1 |
| Inter Milan (A) | lost 0-1 (Europa League Group K) |
| Manchester City (A) | drew 1-1 |
| Sunderland (H) | won 1-0 (EFL Cup fourth round) |
| Chelsea (H) | lost 0-2 |
Highlight: Sofiane Boufal marking his first Southampton start with an incredible curling effort which was enough to see off Sunderland in the league cup.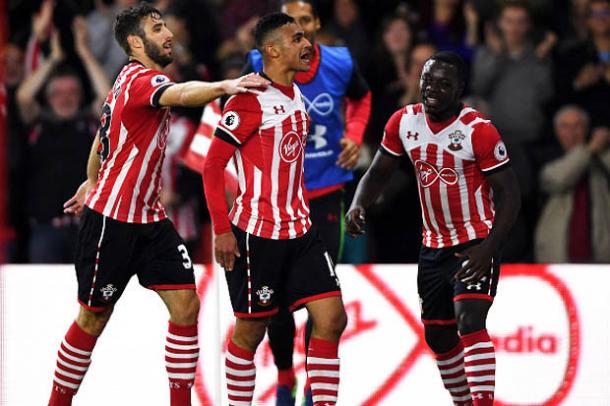 Lowlight: Southampton were better than European giants Inter Milan in every department when they met in the San Siro, but somehow managed to lose.
Verdict: Familiar issues of Southampton's inability to convert opportunities was exposed multiple times in October, especially at Leicester and Inter. This overshadowed encouraging results such as the draw away to Manchester City. Rating: 5/10.
November: consistently inconsistent
Results:
| | |
| --- | --- |
| Inter Milan (H) | won 2-1 (Europa League Group K) |
| Hull City (A) | lost 1-2 |
| Liverpool (H) | drew 0-0 |
| Sparta Prague (A) | lost 0-1 |
| Everton (H) | won 1-0 |
| Arsenal (A) | won 0-2 (EFL Cup quarter-final) |
Highlight: The come from behind victory at home to Inter looked to have rejuvenated Saints' Europa League campaign.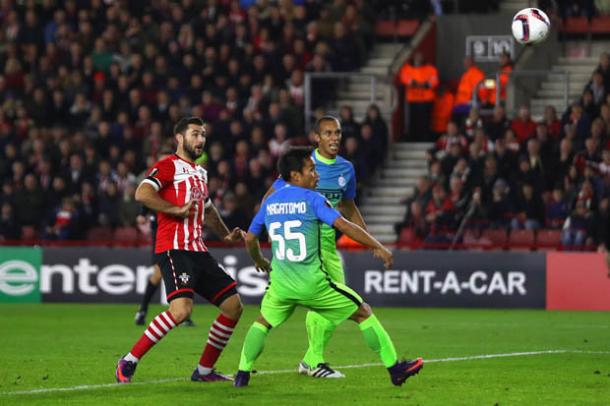 Lowlight: Another uninspiring performance away in Europe, this time in Prague, left Southampton's knockout qualification prospects in jeopardy.
Verdict: Southampton just could not string together good performances in November, but the successes against Inter and Arsenal showed that they could beat anyone on their day. Rating: 6/10.
December: European exit means Saints end the year on a low
Results:
| | |
| --- | --- |
| Crystal Palace (A) | lost 0-3 |
| Hapoel Be'er Sheva (H) | drew 1-1 |
| Middlesbrough (H) | won 1-0 |
| Stoke (A) | drew 0-0 |
| Bournemouth (A) | won 3-1 |
Highlight: Jay Rodriguez's spectacular second against Bournemouth secured three points away from home for only the second time this season, raising spirits around St Mary's before Christmas.
Lowlight: The draw at home to Hapoel Be'er-Sheva meant the Saints were out of the Europa League; a failure of immense proportion. Puel's side appeared to buckle completely under the pressure, when a place in the last 32 was their's to lose.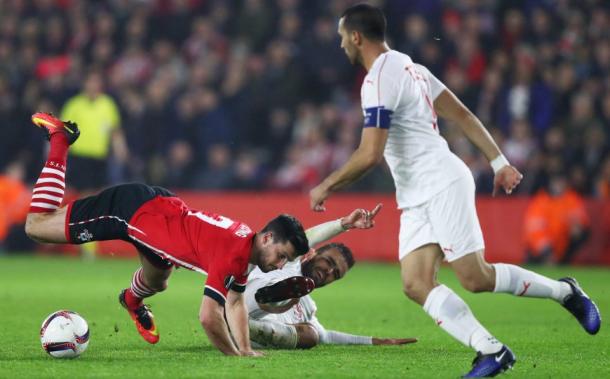 Verdict: Although results since going out of Europe have been positive, many are still yet to get over the intense disappointment of throwing away the chance of playing with some of the continent's best in 2017. Rating: 6/10.
Overall review
With 2016 almost done and dusted, it is fair to say that Southampton have had another decent year. Hardly anyone would have expected qualification for Europe at the start of the year, meaning the Saints deserve plenty of plaudits, especially for their efforts at the back end of the 2015/16 season.
However, similar problems have remained throughout. Southampton did not have a good enough transfer window, and a lack of options in attack left them losing games they really should have won. This was perfectly exemplified on the night on the night Puel's team went out of Europe. They dominated possession, but could not find a way to break down the opposition, and they were severely punished for it.
Yet despite this, the Saints continue to punch above their weight in the league, and success in the EFL Cup looks very possible going into 2017, meaning that despite the European horror show, Southampton can look back on 2016 with plenty of satisfaction.