Oriol Romeu has praised the support of the Southampton fans after winning the club's player of the month for January.
The Spanish midfielder is enjoying a fine season at the heart of Claude Puel's side, but will need to maintain his high standards, with a crucial set of games for both himself and his club just around the corner.
Recognition well deserved
In what was a month of mixed fortunes for Southampton, Romeu was a constant positive throughout January. The 25-year-old's tenacious tackling, intelligent reading of the game and deceptively good vision were regularly on show, even though the Saints lost all but one of their Premier League games.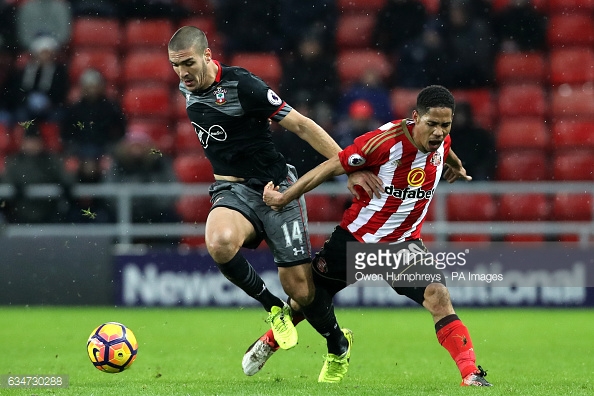 Romeu's value to Southampton was exemplified perfectly in the second leg of their EFL Cup semi-final with Liverpool. Defending a slender one goal advantage at Anfield, the holding midfielder led a phenomenal backs-to-the-wall performance in defence, nullifying the endless onslaught of Reds pressure and winning Man of the Match on a historic night for his club.
Grateful for support
As genuine and humble as ever, Romeu stated he was "really happy because the fans recognise the work off the pitch" following winning the award and that "It's very nice to have that support from them and I'm feeling happy here".
Since his arrival in the summer of 2015, Romeu has developed from a Chelsea reject to one of the most underrated players in the country. After a successful first season under Ronald Koeman, he has only improved under Puel, playing more minutes than any other outfield player at Southampton so far this campaign. While his talents may go unnoticed by many up and down the country, there is no doubt that Romeu appreciated and adored on the South Coast.
Crunch time
While Romeu seems delighted with his accolade and rightly so, he must not dwell on his past achievements for too long, as Southampton face a season-defining run of matches in the next month or so.
The Saints are by no means safe from relegation yet, despite a reassuring demolition of Sunderland last Saturday, and so will need Romeu to continue his impressive form to stay well clear of the drop.
However, far more importantly, Puel's men are just a couple of weeks away from the EFL Cup final and their date with destiny, when they face off against Manchester United at Wembley.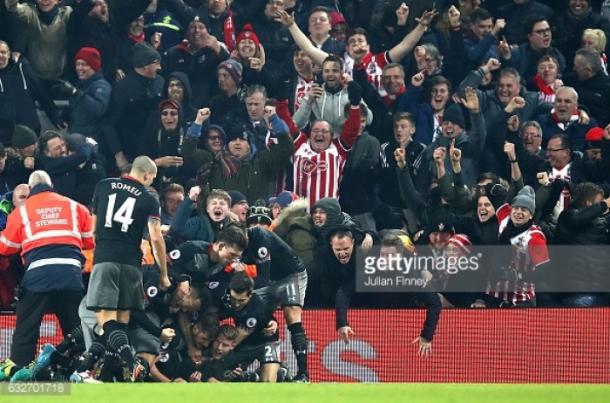 With star man Virgil Van Dijk ruled out for pretty much the entire season with an ankle injury, the responsibility of being Southampton's talisman on the pitch now falls to their next best player; Oriol Romeu. Nevertheless, if he can continue put in dominating displays like he has all season, the Dutch defender's absence will be of little concern around St Mary's.