Oriol Romeu admits Southampton must accept that more stars might head for the exit door at St Mary's this summer.
The South Coast club have seen a number of top players leave for bigger clubs over the last three years and the Spaniard has a feeling that it may happen again this summer window.
Virgil van Dijk and Ryan Bertrand are just some of the names that are being linked with big money moves to Europe's elite with Dusan Tadic, Cedric Soares, and Romeu himself also linked with moves away.
"As a footballer I need to accept that players move on," Romeu said. "But if that's what happens we will try to settle down and get better, but also we need to accept that it's part of football."
The old guard
Adam Lallana, Victor Wanyama, Dejan Lovren and Luke Shaw are just some of the players that have been attracted to a one of the big clubs in the recent years.
Despite that, the Saints have been able to continue to improve in the Premier League and this seasons EFL Cup through smart recruitment and academy starlets.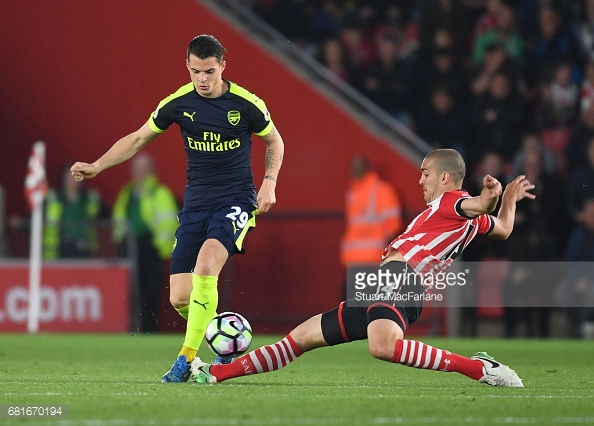 Romeu believes that the club can do it again: "We've done it in the last few years," he said. "We believe we'll be a strong side next year and we're going to have a strong team to keep fighting for those places at the top of the table and give something surprising."
There has been talks in Romeu returning to where it all started at the Camp Nou, with alleged interest from Barcelona.
The defensive midfielder has previously stated that he is "very happy" on the South Coast and would like to repay the "love" shown to him from the fans here.
He has urged Saints to continue to bring in players, like him, "with hunger and desire to improve".
Romeu said: "They've just got to do what they do every summer," he said, when asked what Saints must do to keep competing in the top half of the Premier League.
"We have always, every summer, had people moving in and out, but we've always kept to our philosophy and the style of football we have."
Finding talent
Claude Puel made some clever signings replacing players who left last summer and Romeu is hoping for him to do the same this season.
"Hopefully, we can do that and they've always been very clever at bringing people in and that's what will happen.
"We need people with hunger, desire to improve and that will give us the results we need."
Romeu was also looking back on a campaign that he described as his "best season".
"It's been very good," he said, "I felt amazing since we started. I've had confidence from everyone and my team-mates gave me what I needed to push me."
Team spirit has been high this season and he paid testament to that: "I just need to thank all of them because I knew I had something inside but they made me realise that I could give it and I could do it every single game.
"I just want to carry on and, at the moment, I feel I have room to improve and learn more things."