 Jamaal Lascelles and Paul Dummett are to be rewarded by Newcastle United for their efforts for last season with new five-year contracts, according to reports.
It is believed Rafa Benítez is keen to reward some of last seasons star performers with new deals – and Lascelles and Dummett are expected to be the first to extend their stay at St James' Park.
Rewarding top performers
Benítez has made no secret of the fact he wants to see major recruitment at Newcastle this summer, but he is also eager to ensure good performances from existing players are recognised.
Dummett featured more than anyone for Newcastle last year having made 35 appearances. The Welsh international has also been attracting interest from other Premier League clubs and any rumours suggesting he could leave the club are set to be put to bed when he signs his new deal by the end of the week.
While Lascelles still has a lot to learn, he has shown he is capable of leading the side at such a young age. He is also said to be a big personality behind-the-scenes at the club and is expected to continue his captaincy next year.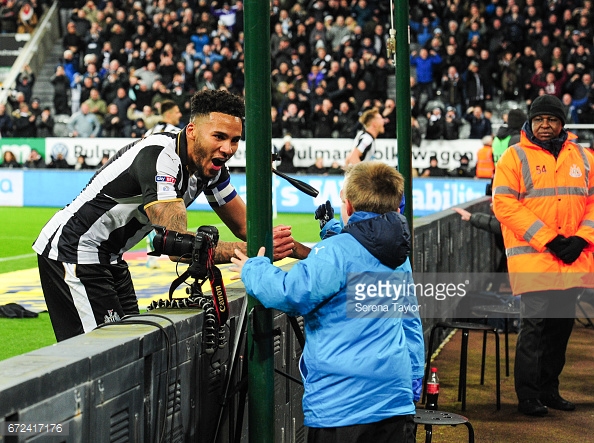 More players set to be offered new deals
Contract extensions are a rarity at Newcastle these days, Ayoze Perez was the last player to put pen to paper on a new deal back in January 2016. However, this is mainly because the club are keen to tie players down to long-term contracts when they sign for the club.
Benítez is keen to change this policy and it is expected more senior players will be offered new deals before the start of the new season.
Meanwhile, one of the clubs most promising youngsters Sean Longstaff is believed to have signed a new deal this week. The 19-year-old is highly rated by the United coaching staff and it is expected he will leave the club on loan this month in search of first-team experience.