 Newcastle United target Jacob Murphy has told his agent that he wants to move to St James' Park this summer.
Toon boss Rafael Benitez has already had a £8million bid knocked by Norwich City last week but remains hopeful that a deal can be concluded with the two clubs back in talks.
According to the Chronicle, Murphy is holding out for a move to the club he supported as a boy after resisting an offer by fellow Premier League side, Crystal Palace.
Paying over the odds
The Canaries have reportedly placed a £16million price tag on Murphy.
As history tells you, it is unlikely Newcastle entertain a deal that would see them equal their record transfer fee.
But this summer window has already shown how crazy the market is at the moment, and the Magpies must get used to that if they are to sign the players they want and need.
Charnley chance
United have been linked with a host of names, but the failure to secure Tammy Abraham and Willy Caballero has furthered Benitez' earlier publicised frustration on the transfer front.
The 57-year-old personally went to visit Abraham himself last month in a bid to land his signature. However, the failure of the clubs' hierarchy (i.e. Charnley), meant last season's third-top Championship scorer joined Swansea City instead.
Caballero was offered the number one spot at St James' Park, which he was said to be keen on, but ended up signing as a backup keeper behind Thibaut Courtois at Chelsea.
Transfer targets cannot continue to slip away or Benitez' frustration could reach breaking point and the consequences of that would turn Newcastle into a toxic environment once more.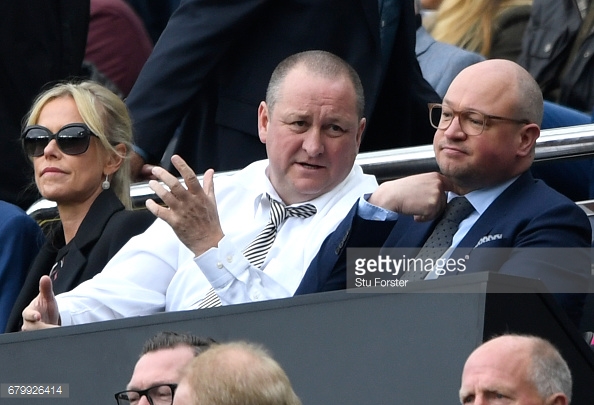 Norwich are seemingly open to accepting a fee for Murphy. If a deal is there to be done, it must be completed. Charnley owes it Benitez in a bid to win back the Spaniard's trust and show the club is behind him.
The fans also deserve to be showed that Newcastle are fully backing the man that they want to lead their club.
Failure to secure Murphy could be the last straw for Benitez with the club's hierarchy.
If that were to happen, the rest doesn't bear thinking about for the Newcastle failure.