 Newcastle United's Premier League bonus dispute has been settled after talks between owner Mike Ashley and club captain Jamaal Lascelles.
The playing staff were unhappy with the original £1million squad pot offered for finishing one place above the relegation zone as it was deemed to be too low in comparison with other clubs.
The disagreement between the owner and the players threatened to damper the morale in the dressing room.
Lascelles' phone call
Club captain Lascelles, who scored the only goal in United's victory at Swansea City on Sunday, called Ashley late last week to settle the matter.
The pair settled on a new bonus structure that will see the squad share out £4million should the club finish in 17th, with the bonus set to increase by £1million for each place above the drop zone.
It was also revealed last week that Ashley has offered a £20million bonus if the club wins the FA Cup – something they haven't done since 1955.
Considering how poor the Magpies have been in cup competitions under Ashley, the agreement of league bonus scheme offers more significance to the players.
Last season, each position was worth £1.9million in prize money from the Premier League.
Watford, who finished in 17th, picked up £7.6million, while champions Chelsea picked up £38million.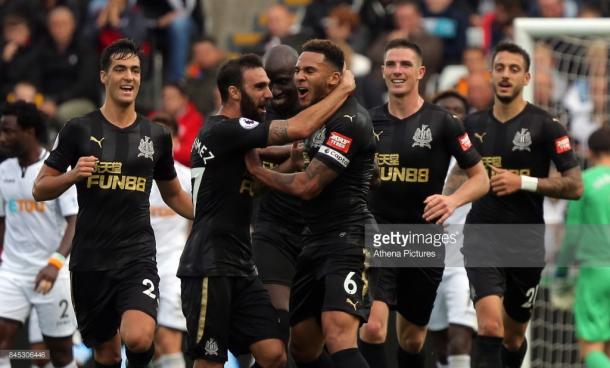 Benítez fit and happy
Rafa Benítez is said to be happy that the matter has been resolved as he returns to take training following his week off recovering from surgery.
The Spaniard spent the week at his Merseyside home after a hernia operation and missed the club's 1-0 win over Swansea at the weekend, with coach Paco Moreno deputising at the Liberty Stadium.
Benítez is now back at the club however and is preparing his side for Saturday's home fixture against Stoke City.