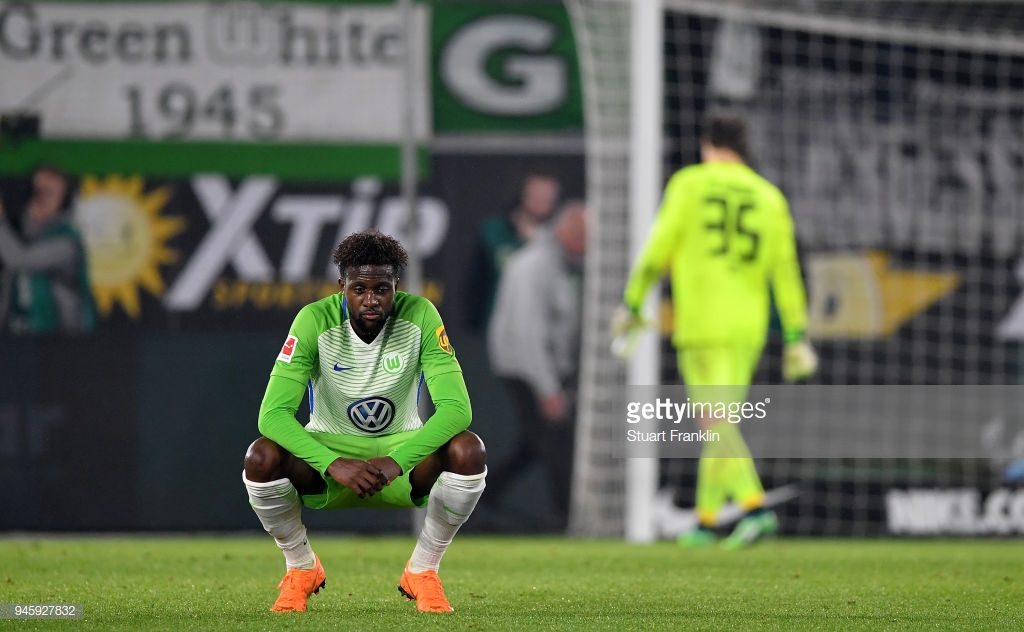 On-loan Liverpool striker Divock Origi is "not happy" with his current form at Wolfsburg but admits he is determined to see out his spell at the Bundesliga side with some improved performances.
The Belgium international paid the price for a poor performance when he was substituted just after 42 minutes during Saturday's 3-0 Bundesliga defeat to Hoffenheim.
The German club are struggling this season and are even on the verge of relegation as a miserable run of form has seen them slip down to 15th and without a league win since January.
The 22-year-old has five goals in 26 appearances for Die Wölfe (The Wolves), however, his recent form has to lead to speculation from Die Wolfsburger Allgemeine Zeitung that Origi's fate at the Volkswagen Arena has been sealed.
Origi wants to help the club in their relegation battle
Sporting director Olaf Rebbe explained how the club would "talk to him behind closed doors," with WAZ claiming this could have been his last outing for his temporary club.
His dad and advisor Mike Origi, the former Kenya international who registered 120 appearances for his country, admits the Liverpool loanee is feeling down but says he won't give up just yet.
"He was very disappointed after the game," he told Wolfsburger Allgemeine Zeitung.
"But the coach is the boss, he is subordinated to. Divock wants to offer himself again in every training session for a starting place. He is not happy with this situation and will push himself again.
"Divock is focused 100% on Wolfsburg and wants to help the club in the relegation battle. Contact with Liverpool and coach Jurgen Klopp has not been around for a while because my son just wants to focus on Wolfsburg.
"Divock came to Wolfsburg to become a better player. And he has become one in my eyes. We will get together after the season with all involved and discuss the further career."
Could this spell the end for his Liverpool career?
Origi's contract expires at the end of 2018/19 season, and he had previously been reported to be in talks with Liverpool regarding a contract extension, however, it is looking more likely in recent weeks that the Belgian may be departing Merseyside for good.
In the summer of 2017, the Reds were unwilling to include an option to buy in their loan deal with Wolfsburg, as well as negotiating a recall clause, which they haven't activated since his move to the Bundesliga strugglers.
Wolfsburg paid Liverpool £6 million to sign Origi for the season, which is proving excellent business for the Merseyside outfit considering his drop in form, however, this leaves Origi's future when he returns to Liverpool unclear.
His failure to establish himself at Wolfsburg could be associated with three managerial changes throughout the season as well as players around him struggling for form, his father, however, believes he has "become a better player" since his move to Germany.
Still yet to prove himself as a worthy regular starter for Jürgen Klopp's side and difficult campaigns into two consecutive seasons could prompt Liverpool to cut their losses this summer on a player who could walk away for free just 12 months later.