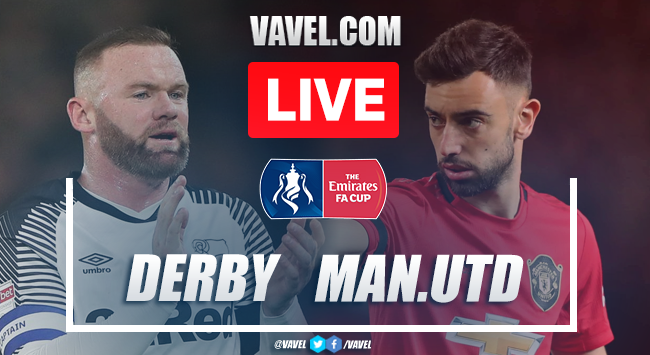 Goodbye!
United goal!
Substitutions for both sides
United chance
Derby chance
Second half begins
Half-time: Derby 0-2 United
Goal!
United goal!
United chance
Rooney goes close
Derby chance
Kick-off
10 minutes to go!
United team news
Derby team news
Solskjaer: Rooney could take my job one day
How to watch Derby vs Man United Live TV and Stream
Conflict of interests for Rooney ?
Looking back on Derby's penalty shootout win at Old Trafford in 2018
Solskjaer on injuries, Sergio Romeo and Wayne Rooney
Highlights of United's 1-1 draw with Everton last time out
United team news
Derby team news
Highlights of Derby's 3-1 win at Sheffield Wednesday last time out
Kick-off time