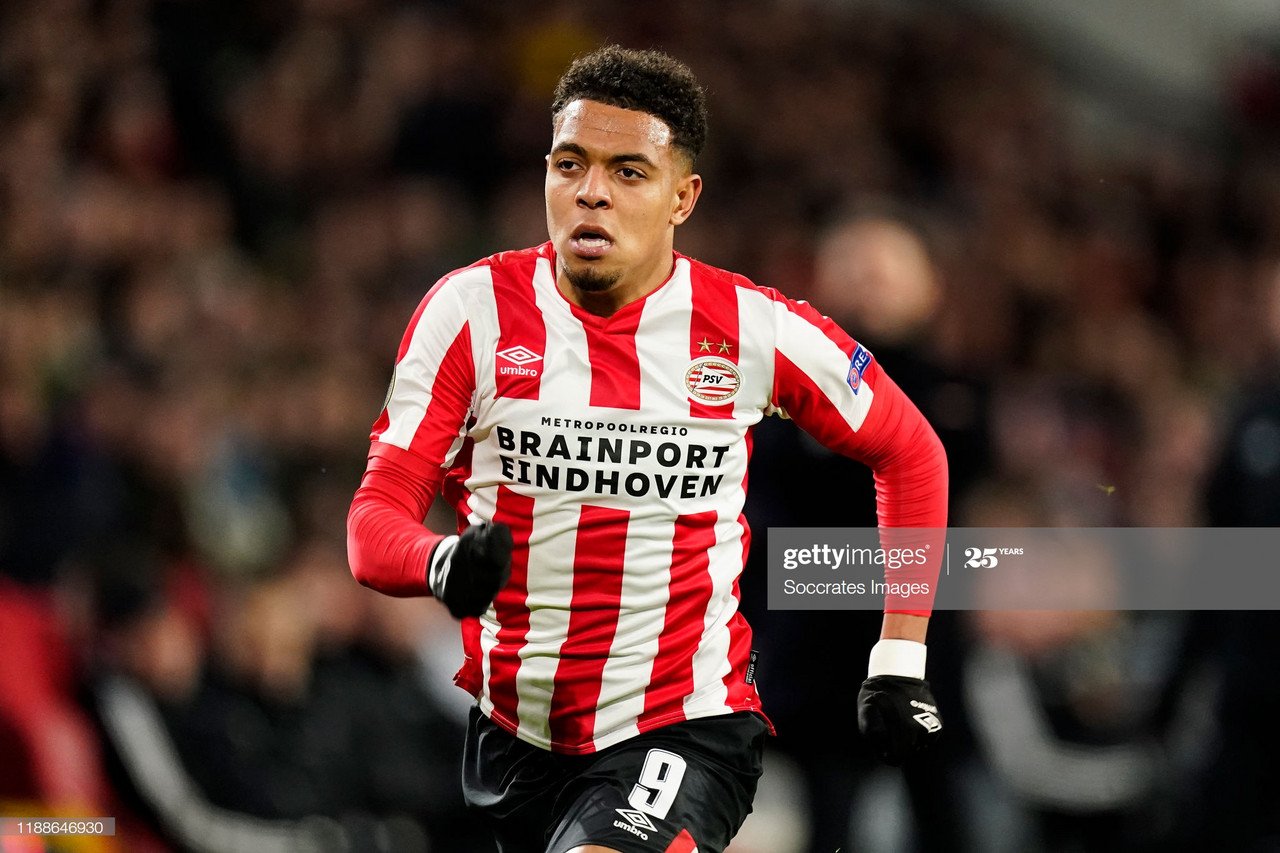 Whilst Covid-19 has put the Premier League and the rest of football around the world on hold, it certainly hasn't slowed down any transfer news in the beautiful game.
Leicester City haven't been short of transfer rumours either, with there even being talk of an audacious attempt to lure Philippe Coutinho from Barcelona to the East Midlands in a season long loan move next season as well as reports of Leicester reconsidering a bid for Juventus defender Merih Demiral after a failed attempt in the January transfer window.
Leicester's main bagsman Jamie Vardy has enjoyed another stellar season in front of goal with 19 league goals to his name but has also suffered as well. The 33-year-old has suffered with injuries since the start of 2020 and even his boss Brendan Rodgers admitted he was "concerned" by the recurring problems. It is a topic that not many have discussed, but at some point Rodgers and Leicester will need to think about replacing the former England international and they should look no further than Donyell Malen.
The young Netherlands international has been in hot form ever since breaking onto the scene for Dutch side PSV Eindhoven - scoring 10 league goals in his first full senior season in the 2018/19 season and before the halt of the domestic football season, had 11 goals in 14 league appearances this campaign.
So then. Why should Leicester sign Malen?
A long-term goalscorer
Just 21-years-old, Malen certainly has time on his hands and looks to be getting better with age.
17 goals from 25 games in all competitions this season is a healthy return for the youngster and he is quickly establishing himself as a proven goalscorer in the Eredivise - with Malen currently in the top 10 goal-scorers in the league - averaging the best goal per minutes ratio for the top 10 scorers, with a goal every 108 minutes.
In comparison to Vardy, Malen comes out on top with Leicester's current number nine averaging a goal every 125 minutes with Malen also having played eight less games in all competitions than Vardy this season.
European experience
Leicester have dreams of becoming a force to be reckoned with both domestically and in Europe and are therefore looking at players with European experience to help take them to the next level.
Malen has experienced this already with PSV, featuring in both the UEFA Champions League and UEFA Europa League and has scored in both competitions this season, particularly in the latter with six goals in eight Europa League ties.
Even though still young at 21, Malen could provide valuable European experience to the side and could help take the Foxes to the next level.
Knowledge of the English game and versatility
It is worth noting that one big positive about Malen is his previous experience in England. He had a spell as a youth player at Arsenal after Arsene Wenger signed him from Ajax in 2016.
Whilst Malen never made a senior appearance for the Gunners, he will be aware of the physical demands that the Premier League has to offer and his previous experience of playing in England could help him to adapt a lot quicker than other players who would move from overseas to play in the Premier League.
Furthermore, whilst Malen may predominantly be a striker, he also has the ability to operate on either side of the wing in a three-man attack - a position which both Leicester fans and their boss Rodgers would ideally like to see more strength in depth.
This means Malen could even be used as a wide-man whilst Vardy continues to lead the line before making the transition to his more natural number nine position when Vardy begins to become less effective.
A likeness to Vardy?
If you watch clips of Malen in action you will see just how similar he is to Vardy in terms of the way they both play.
Standing at 5ft 10in, the youngster - just like Vardy - is not the tallest yet is still a threat in the air and not afraid to challenge for the ball against a much taller opposition.
This also comes into play with Malen's strength as he is able to play with his back to goal whilst also being able to go toe-to-toe with defenders in physical battles to try and win the ball.
The forward is also extremely prolific in goal and similarly to Vardy, very rarely needs a hatful of chances to stick the ball in the back of the net. His movement both on and off the ball are excellent and show a degree of maturity in his game despite having only played senior football consistently for just shy of two seasons now.
Finally, and probably the most comparable to Leicester's talisman is Malen's frightening pace. Perfect for the counter-attack or running at a defensive backline, he is able to turn on the heat in a split-second, leaving his opposition behind in the dust.
Combined with his excellent close control of the ball, Malen can speed away and lock his sight on goal with the usual outcome ending up with Malen wheeling away in celebration.
As Malen's stock continues to rise, it will be inevitable that more teams will become interested in the young prodigy however should the Foxes look to the youngster as a long-term replacement for Vardy, it may well be a decision that could pay off for years to come.