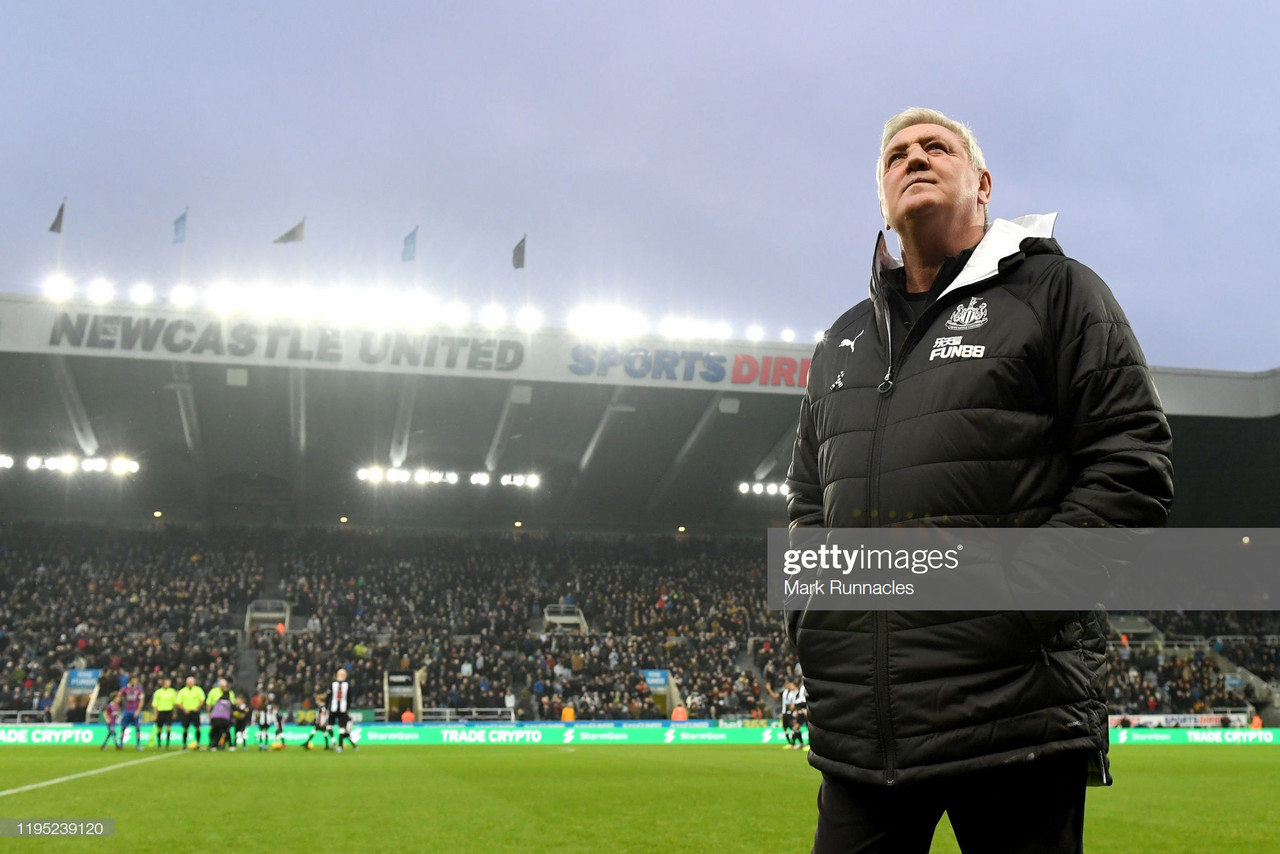 It's been 77 days since Newcastle United last took to the field.
That early March afternoon felt like a valve had been released somewhat when they scraped over the line in what was an impressive dogged three points at Southampton.
It was the first league win of Steve Bruce's new-look formation which looked to place more of an emphasis on attacking football, albeit the sole goal at St Mary's coming through the host's defensive frailties.
Pre-Southampton, however, it had been a bumpy road for the Magpies as they longed for some sort of attacking cohesion, something that has been lacking consistently since the club's promotion.
It was that shortcoming that stuttered any meaningful progress since the new year, but that win on the south coast seemed a huge sigh of relief at the time. If only we were to know that was to be the final act of the season, or at least for a number of months.
But despite footballs long absence from the global stage, if, and when it does make its return there will be huge attention paid to how sides and managers adapt and cope with the most outrageous of circumstances.
For Bruce and his men, their pick up in form right before the expulsion came at the most ideal of times given the Premier League's multiple considerations of how to finish the league table if it is decided they cannot continue, which they will be doing everything to do.
The last thing United would want regardless of finishing the season or not is to be properly sweating around the drop zone - currently in 13th and eight points above Bournemouth in 18th means, United are as good as safe.
Even when the season has its resumption, all teams and individuals will have their struggles re-adjusting to Premier League football, that's inevitable.
Newcastle, among the sides adjacent to them, might have the temptation to look over their shoulders but in reality, the sides below them are too deep in the mud to be gaining up to eight or nine points on their rivals.
Football post-Covid-19 will look strange, to put it mildly, but if this season is to be completed then Steve Bruce, as he so commonly says, will have to roll up his sleeves and ensure his squad re-enter the party with no complacency.
They aren't out of the woods completely, and a slump in form would be dangerous, but there were elements of promise shown as United undoubtedly improved and even though it seems like so long ago, it's hope to cling onto.
The politics surrounding the Premier League's re-start has, as expected, caused numerous talking points and has literally divided the nation's fan-base but as ugly and controversial it looks, the Premier League are determined to finish the season.
How United's players will respond to empty stadiums and potentially three matches a week really is anyone's guess, but the same will go for all 19 rivals.
Whilst all the football talk seems a welcome break currently, it's probable that the restart won't be for a good while yet. It takes a good six to eight weeks training on grass combined with eight to ten matches during pre-season to get ready for the first kick in mid-August.
With that in mind, and lockdown not looking close to its conclusion, we might have a little while longer to endure to see how United fare in the final act of Steve Bruce's first season in charge.