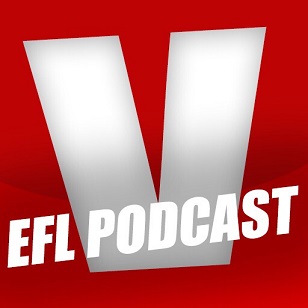 VAVEL UK has launched a new podcast, the VAVEL EFL Podcast will focus on all of the action from the football league, with two episodes going live each week.
The EFL editor Adam Thomason will be joined by writers Tom Rodgers and Tom Young for the Championship edition, whilst Kelham Hilton, Adam Doyle and James Crossan will host a League One and League Two edition.
The first two episodes are already available to listen to right now.
For the League One and Two edition, Kelham, Adam and James were joined by football finance expert Kieran Maguire and Tom Cavilla from the Liverpool Echo.
They discussed the financial implications that the current virus could have for EFL clubs, as well as debating possible outcomes to the current campaign.
As for the Championship edition, the guys discussed the current plans to end the season, whether they think it can be done safely, as well as giving their opinions on potential transfer bans for Championship clubs and ongoing FFP drama.
You can listen to us from your usual podcast providers: