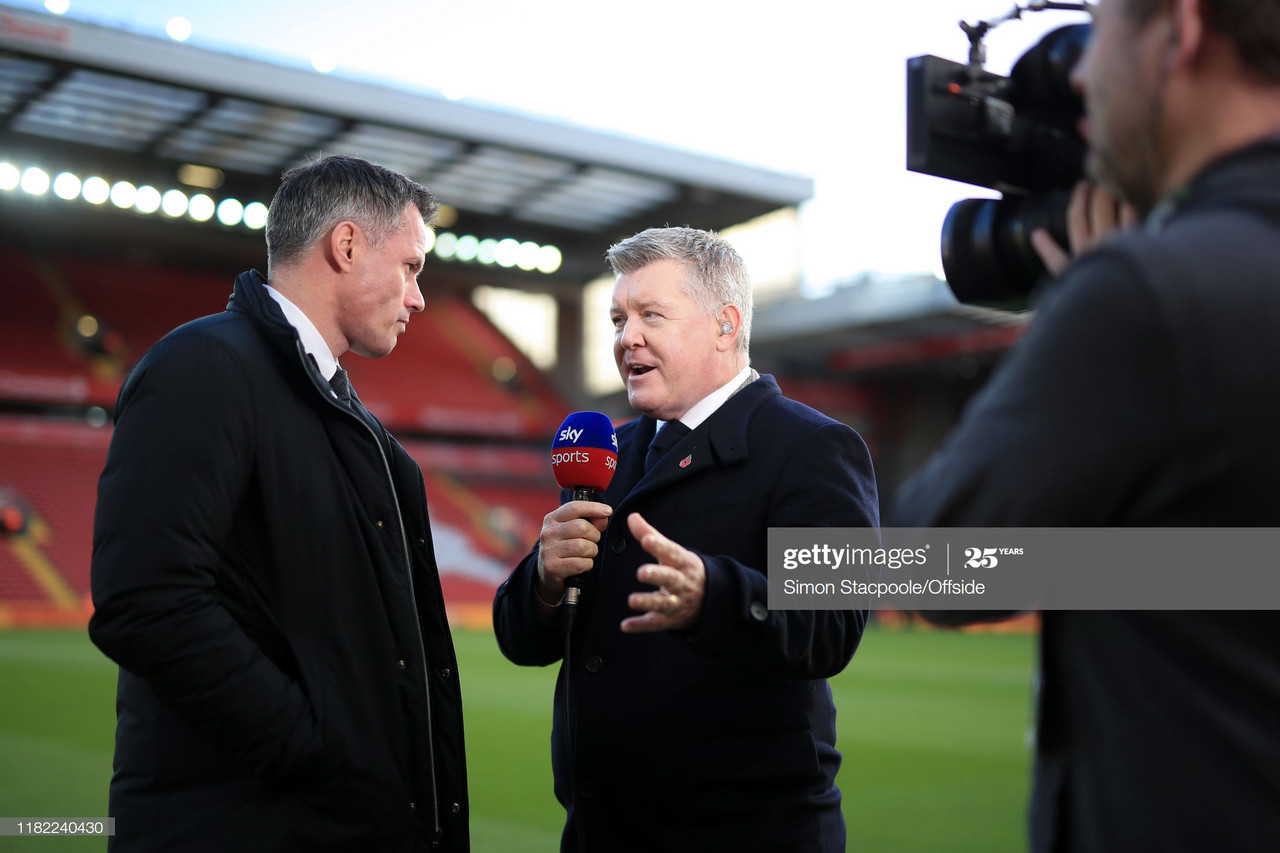 As soon as it was announced the Premier League would be returning to see out the remainder of the 2019/20 season, fans looked to see how they would be able to support their teams while keeping to guidelines set by the UK Government. However, the idea agreed by Sky Sports and the Premier League is disrespectful to the fans who make an effort to get behind their teams across the country.
Sky Sports will broadcast 64 live Premier League matches in the final rounds of the competition with the option for fans to listen to crowd noises used by the team behind the EA Sports FIFA series while also choosing from a set of pre-selected chants throughout the match to get behind their team from the comfort of their sofa.
But this could offer more issues than solutions in the long term when it comes to the way fans support their clubs. The concept has already been criticised by fans in Germany with Unsere Kurve, a group representing the thoughts of fan groups across the country, saying 'artificial upgrading is out of the question' in a statement back in early May.
Fan culture should be a natural result of a series of events throughout years, weeks or even minutes rather than a pre-arranged series of chants. Yes, German fan culture is different to that of the majority of clubs in England, but as groups look to improve the atmosphere through the introduction of safe standing, isn't Germany where we should be looking to in order to improve the sound of our stadiums?
The risk of 'bland positivity'
Of course, these chants are going to be carefully selected. There will be no place for fans being able to call and respond to those supporting the other club. There will be no self-deprecating chants. Nothing aimed at other groups of fans. Just the most TV-friendly, bland chants. There will be no way to react to what is happening on the pitch in any form other than blind positivity based on the screenshots Sky have shown as part of their press releases for the project.
Sky Sports has created a range of bespoke and team-specific crowd noises and chants to bring the vibrant atmosphere of the Premier League to the restart.

— Sky Sports Premier League (@SkySportsPL) June 12, 2020
For better or for worse, football fans hold diverse opinions, to only allow certain chants but not others is to stifle the concept of the spectrum of football fans, turning them into a homogenised, stale group.
Most importantly when it comes to the content of these chants, there will be no real progression of the fan scene when it comes to vocal support. Fan culture is always changing in so many ways it can be difficult to comprehend, but an obvious change comes from the progression of chants which may occur over the course of 90 minutes, a month, an entire season or even longer. By only allowing certain chants to be heard, this concept stagnates the idea of any growth within fan culture.
Sky's 'token gesture'
Of course, it can be argued that Sky Sports didn't need to do this. They could easily have not made an effort to keep fans engaged in this way and instead allow them to passively take in the action from their living room. If Sky really showed they cared about fans, they would not have reintroduced Friday and Monday Night Football to the schedules, forcing fans to take days off work if they want to travel across the country in order to support their club. The token gesture of allowing fans to choose which carefully selected, pre-recorded chants they are able to select doesn't cover up the inadequate lack of support Sky Sports' schedule has given football fans in the last decade.
If football without fans really is nothing, why are Sky Sports and the Premier League allowed to disregard fan culture and the efforts fans put into supporting their team in favour of an unnatural atmosphere throughout the stadiums which so many football fans call home?
There are genuine counter arguments suggesting false noise would bring reassurance to players or would show that football is truly back in its truest form, but it also suggests fans are replaceable: a mere factor that can be removed from football in order for the sport to keep rolling on for the sake of the television companies who finance it at the highest level. The alternative? Play without fans, without fake noise. Only then will the wider football community truly understand the importance of football fans and fan culture.