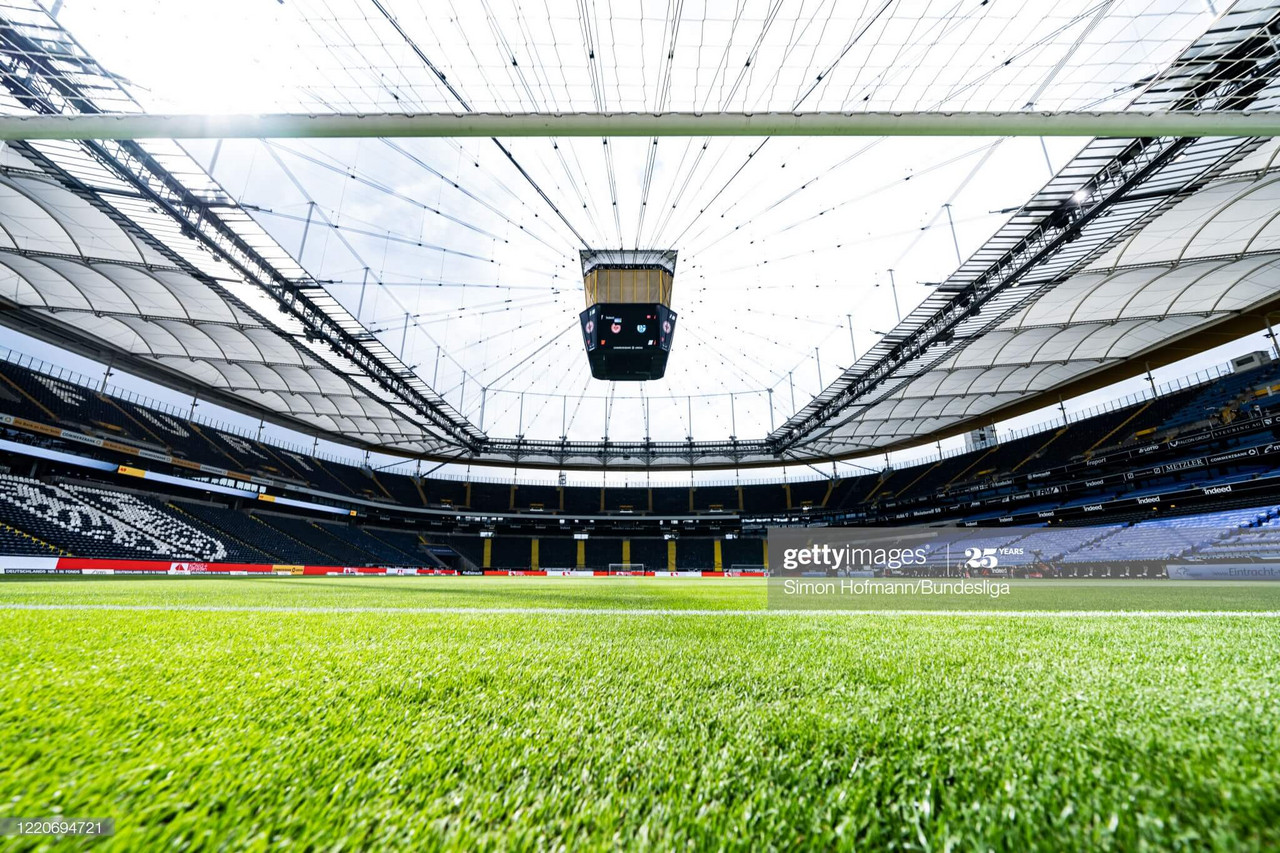 1st July 2020 is a big day for women's football in Germany as 1.FFC Frankfurt, the country's most successful club, are now officially a part of Eintracht Frankfurt.
On a day in which Die Adler have announced a number of restructuring changes, including the changing of the Waldstadion's naming rights to 'Deutsche Bank Park', the largest comes in the change of the club's women's football setup.
1. FFC were founded as a purely women's football club but just as the likes of 1. FFC Turbine Potsdam and SGS Essen have done, the Frankfurt giants have struggled to compete with the financial might of the likes of VfL Wolfsburg and FC Bayern München in recent years.
FFC's long history in the women's game will not be forgotten. As Eintracht's statement on Wednesday says: 'Nine DFB Pokal wins, seven German championships and four Champions League titles speak for themselves.'
Eintracht Frankfurt Frauen
FFC will not become Eintracht Frankfurt Frauen, competing under Eagles' name.
Although it is a bittersweet move for fans of 1.FFC and something which signals the fact that it is a difficult world for singular women's football clubs to compete in, it is one that many will deem to be necessary to keep Hessen at the forefront of the German women's game, a position which has slipped in recent years.
When the merger was announced back in June, Eintracht board member Alex Hellmann said:
"1.FFC Frankfurt are a big name in German and European women's football and it has become very professional in recent years. As the largest and economically strongest club in the region, we also have a responsibility for Frankfurt as a sports location and want to maintain top-class women's football"
With the UEFA Women's Champions League expanding to allow three teams from each division to qualify, there's space for a new team to join Wolfsburg and Bayern at the top of German women's football and earn European qualification.
The merger
From now onwards, the club will compete as Eintracht Frankfurt Frauen.
As well as the first team, the Hessisch giants will take three youth teams under their wing which will help to make sure that the region can produce top female football talent for years to come.
Siegried Dietrich, who will assume responsibility for sporting issues relating to professional women's football, said: "In addition to the competitiveness of our professional team, the further development of the talents of the U-teams also plays a major role".
There are a number of links in backroom staff between the two clubs. Fredi Bobic, men's team sporting director and the man responsible for recruiting the likes of Luka Jovic, Ante Rebic and Sebastien Haller was the eleventh founding member of 1.FFC.
As well as Bobic's link, Wolfgang Steiber, Chairman of the Supervisory Board of Eintracht Frankfurt Fußball AG is also a member of 1.FFC. Head coach of the women's team, Niko Arnautis, was once a coach with the men's youth teams when they were based at Riederwald.
A number of transfers have already been rumoured and FFC will be able to take advantage of the incredibly footballing infrastructure at Deutsche Bank Park.
Top-level Frauenfußball has now joined the Eintracht Frankfurt eV and with all that FFC stand to gain, it looks as if it will be a very happy marriage. Who knows, the glory days at Frankfurt may not be too far away.