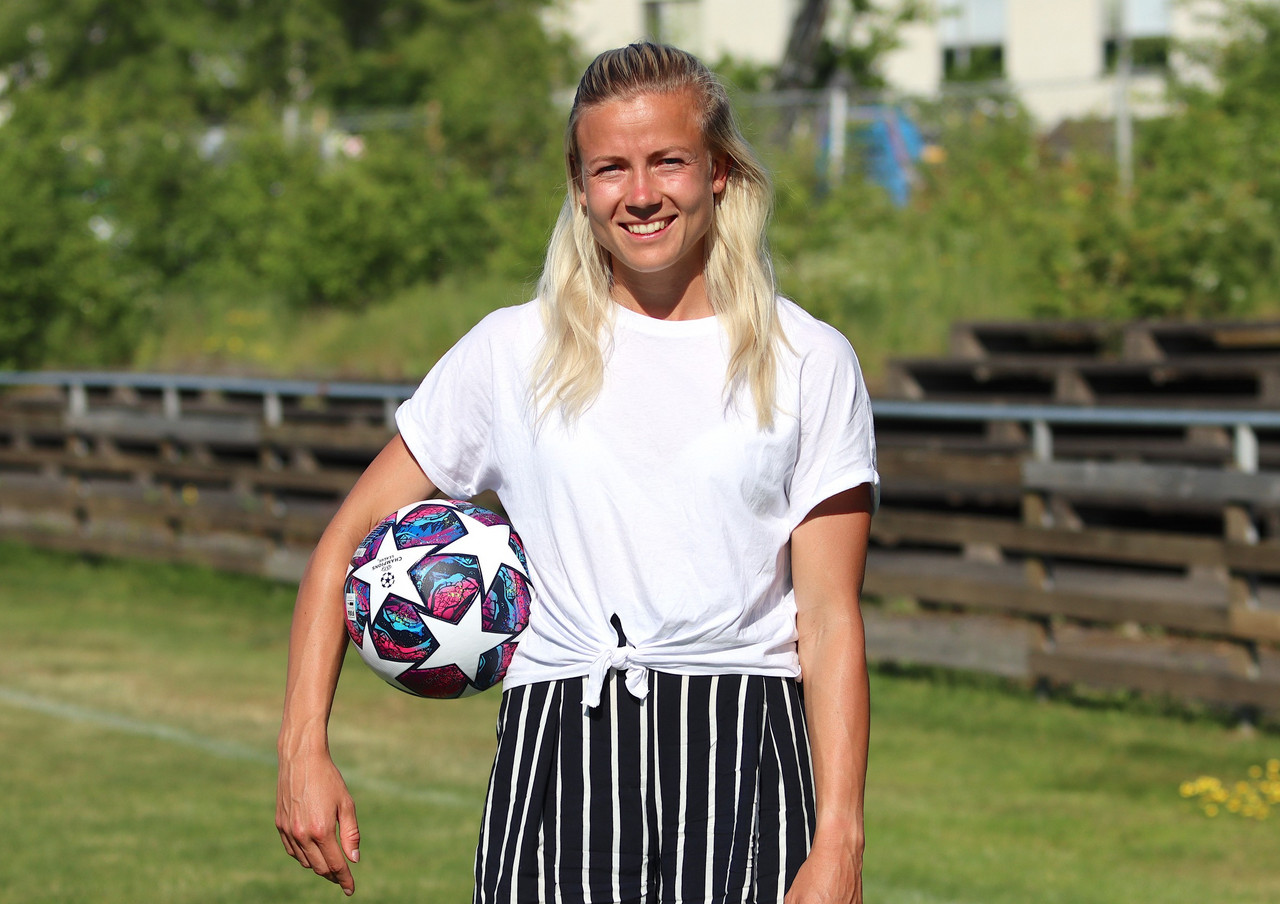 27-year-old defender from Sundsvall in Sweden and new FC Bayern München recruit Hannah Glas spoke exclusively to VAVEL UK. She's tired of questions regarding comparisons between men and women, although she realizes it's important to talk about it within football so the gap will decrease. She aspires to be as brave as Lucy Bronze, and if Glas could pick a role model among those who are active footballers around her today, she'd go for Pernille Harder:
"I think that Lucy Bronze is the world's best full-back and I sometimes wish that I could have the same courage she has and shows out on the pitch. But if I had to choose a role model from the present time I would choose Pernille Harder. I really admire her and I think she is way too underrated as a player. She gets a lot of recognition, but far from enough if you ask me."
Back in autumn of 2018, Glas left the Damallsvenskan and Eskilstuna United DFF and signed a two-year-contract with Paris St Germain. When that deal expired this spring it was clear that Glas wasn't going to extend her time in France. Instead, she has put her signature on a three-year-deal with FC Bayern München and will play in the Frauen Bundesliga next season. It's hard to believe that Glas, who just signed with one of the biggest and most successful clubs in Europe, says that she was never a natural football talent:
"I would describe myself as a late bloomer. I've never been what you would've called a natural talent. I've always had vision and a dream to become one of the best and I truly believe that hard work and a strong will to improve all the time are the main reasons to where I am today. But if I would've gotten the chance to give the younger version of myself advice it would've have been to practice a lot more technique within football than I did."
Glas describes herself as a social, naturally happy person with a lot of energy that loves to compete. When she describes herself as a football player the description changes slightly:
"As a footballer, I'm very driven and determined with a strong will to work extremely hard to reach my goals. I think, like most players, I always want to win. If things don't go as I've planned or want them to be I can get both angry and irritated since my standards are high. I set up personal goals because I've learnt that it's important to not compare myself with others - With individual goals, I only compare my performances with myself.
Glas was born and raised in Sundsvall, a city located in the middle of Sweden. Her professional career started when she signed with a team in the Damallsvenskan, Sunnanå IK, back in 2013. During that time she was picked out to play in Sweden's U23 National Team.
"That was when I really started to believe in myself and I remember that I was thinking: Damn, I'm probably pretty good at playing football." Glas says.
Glas' career hasn't always been easy. In 2015, when she was picked for the Swedish National Team to make her senior debut, she damaged her knee with an ACL-injury for the 3rd time. Although it's been tough she's sure that her injuries have taught her important things in life:
"During those times of surgeries and rehabilitation, I learnt a lot about myself and what football really meant to me. First of all, I started to appreciate small things in life - just to be able to walk and to run properly without pain. What I've also learnt from being injured like that is to really appreciate football, how much I love it and how happy I am that I still can do it. I think I've become wiser from it and I take care of myself better now, both mentally and physically."
Glas played her last game in this year's version of Algarve Cup vs Portugal. After that, she was heading back to France to finish the season with Paris St Germain when the COVID-19 pandemic hit the world and football stopped. The French leagues, both for men and women, were the first to announce their cancellation of season 2019/2020 due to the virus. Glas headed back to Sweden and in the middle of April, her new club address was announced. FC Bayern München. There are several reasons for her not extending with Paris St Germain are several:
"I know how good I am and I'm very confident in myself. To keep going forward and develop as the player I want to be, I have to have a coach and a club that believes in me and that wants to invest in me as a player. I'm very happy to have signed with Bayern. They showed a great interest in me and I'm very excited about going to Germany and to play in the Frauen Bundesliga."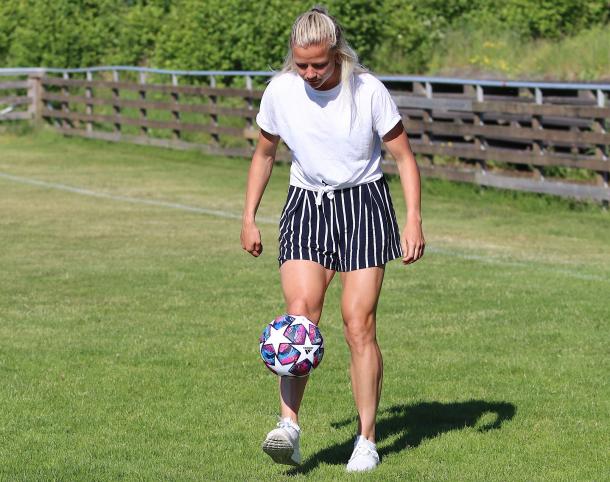 "FC Bayern are one of the best clubs in the world and visiting München before I went to the Algarve Cup made me completely sure that I wanted to play there. I want to win titles and I feel that my new club has the same ambitions." Glas finishes.