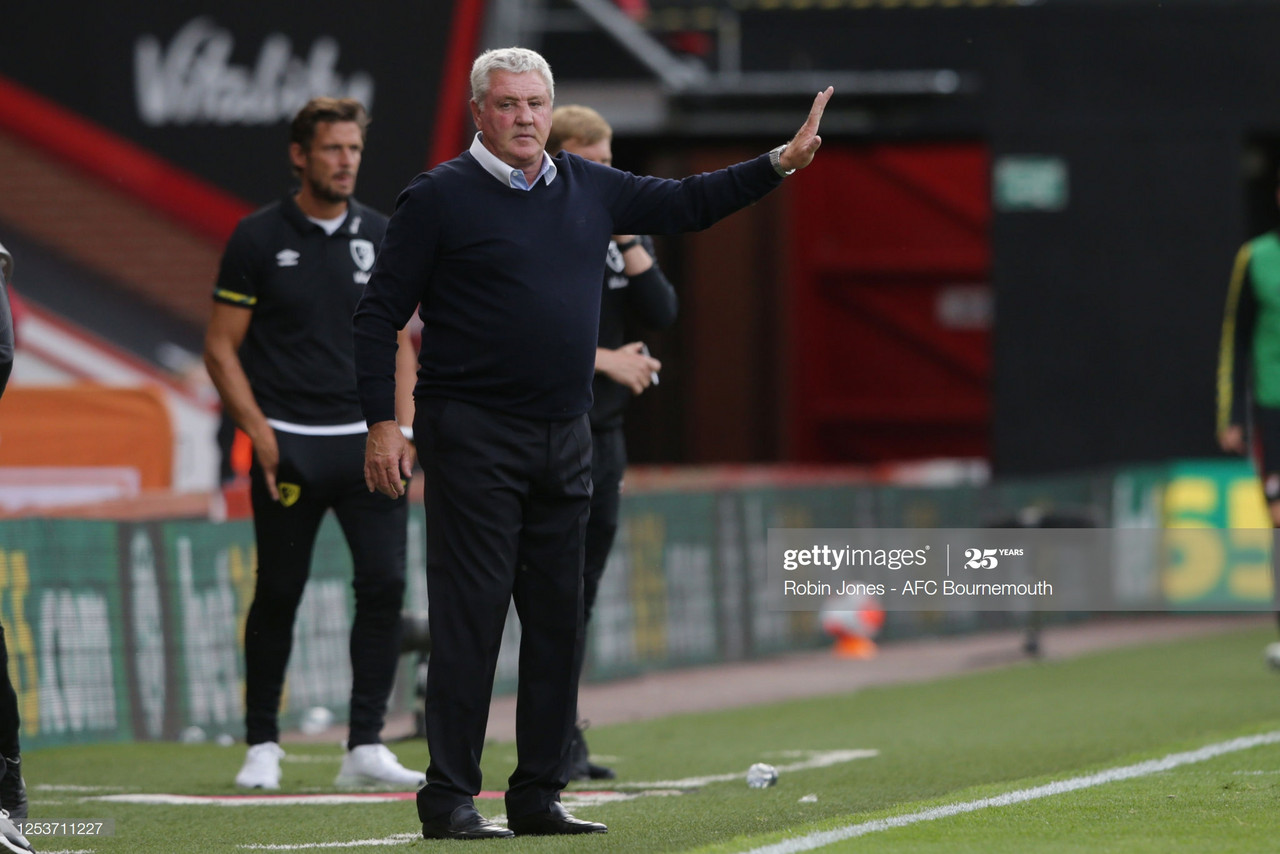 Newcastle United Head Coach Steve Bruce refused to commit to broad statements in his post-match interview after his side cruised to victory over AFC Bournemouth on Wednesday night.
When asked about whether this was the Magpies' strongest showing of the season so far, Bruce wasn't feeling prepared to say for definite and with another impressive showing in the 3-0 triumph over Sheffield United still in the mind of the Newcastle boss.
What was for certain was that the Toon gaffer was feeling positive after this latest win which saw his side get themselves past the crucial 40 point mark with more games to go.
"Some of our football at times was really pleasing," Bruce said.
"I was really pleased with the energy, the freshness, and the way we went about our work.
"You don't often win 4-1 away from home in the Premier League so I was delighted to see us do it and fair play to the players as they've done great."
A change of system worked wonders
Many Newcastle supporters may have been scratching their heads when the line-ups were announced as they tried to work out the formation that their side would be playing.
It eventually became apparent that Sean Longstaff was playing in a more advanced role and this worked wonders early on before the young midfielder had to be withdrawn due to a hamstring injury.
"We've been playing that way recently and we decided to give Sean a free role," Bruce revealed.
"It was basically to bring a bit of freshness to the team and that was vitally important because we've got a lot of tired bodies after our fourth game in eleven days.
"It was important to freshen up and I couldn't be more pleased with what I saw."
Gayle reacts to City shocker
After Dwight Gayle's hideous miss in the Magpies' Emirates FA Cup defeat to Manchester City at the weekend, some were calling for the striker to not feature in the squad at the Vitality Stadium.
However the forward had clearly picked himself up as he got Bruce's side off to the ideal start with a tidy finish early in the game much to his manager's pleasure.
"That's the life of a striker," the manager admitted.
"I'm sure he will have been awake all night on Sunday after the chance he missed but he had another one here and scored.
"Since I walked into the club I've seen him get goals with both feet and I'm pleased with his all-round game and how fit he's looked. I'm glad he's playing well at the minute."