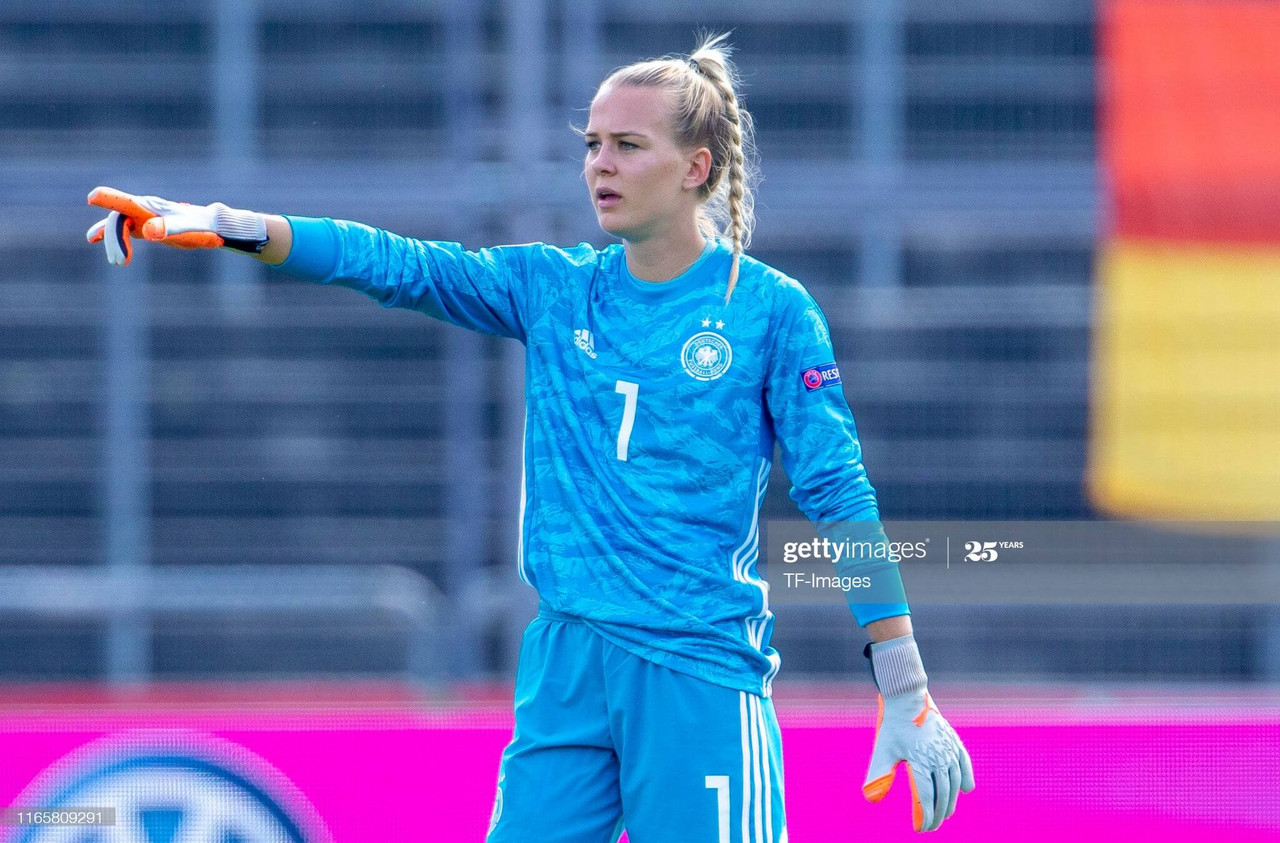 Eintracht Frankfurt Frauen announced the first signing in the newly-merged club's history on Tuesday, with Germany goalkeeper Merle Frohms moving to Hessen from SC Freiburg
The 25-year-old has signed a deal which will see her play with the Eagles until 2023
'Looking forward to the new challenge'
Speaking to the club's website when her transfer was announced, Frohms spoke of her excitement to get started with Eintracht:
"I am very happy to have found a club with Eintracht, in which I can continue to develop in the best possible way personally and in the years to come and build on the support of all those responsible.
"We have a well-composed and well-established team that wants to play a good role in the growing competition in the women's Bundesliga.
"I'm looking forward to the new challenge and I'm grateful to be part of this exciting development. "
'Ambitious and highly motivated'
Speaking to eintracht.de when the deal was announced, Eintracht Frankfurt's women's team's sporting director, Siegfried Dietrich said:
"We are very happy that Merle Frohms chose us despite the many options.
"She is a great personality and a modern, playful goalkeeper with strong reflexes, as well as a leading player who pushes and directs her team from behind and has shown strong performances at national and international level in recent years.
"I particularly remember her strong performance during the international match at Wembley last November. Her down-to-earth manner was shown in the conversations with her.
"Merle is ambitious and highly motivated. Like us, she wants to constantly develop in our overall direction. "
Experienced goalkeeper
Only 25, Frohms brings a wealth of experience into the Eintracht side.
Since making her debut for the national team in 2018, she has gone on to make ten appearances, including saving a penalty against England at Wembley Stadium in front of over 77,000 supporters.
Aside from her experience internationally, she has picked up lots of silverware in her previous spells with Freiburg and VfL Wolfsburg - winning the league four times, the Pokal on five occasions and the Champions League twice.