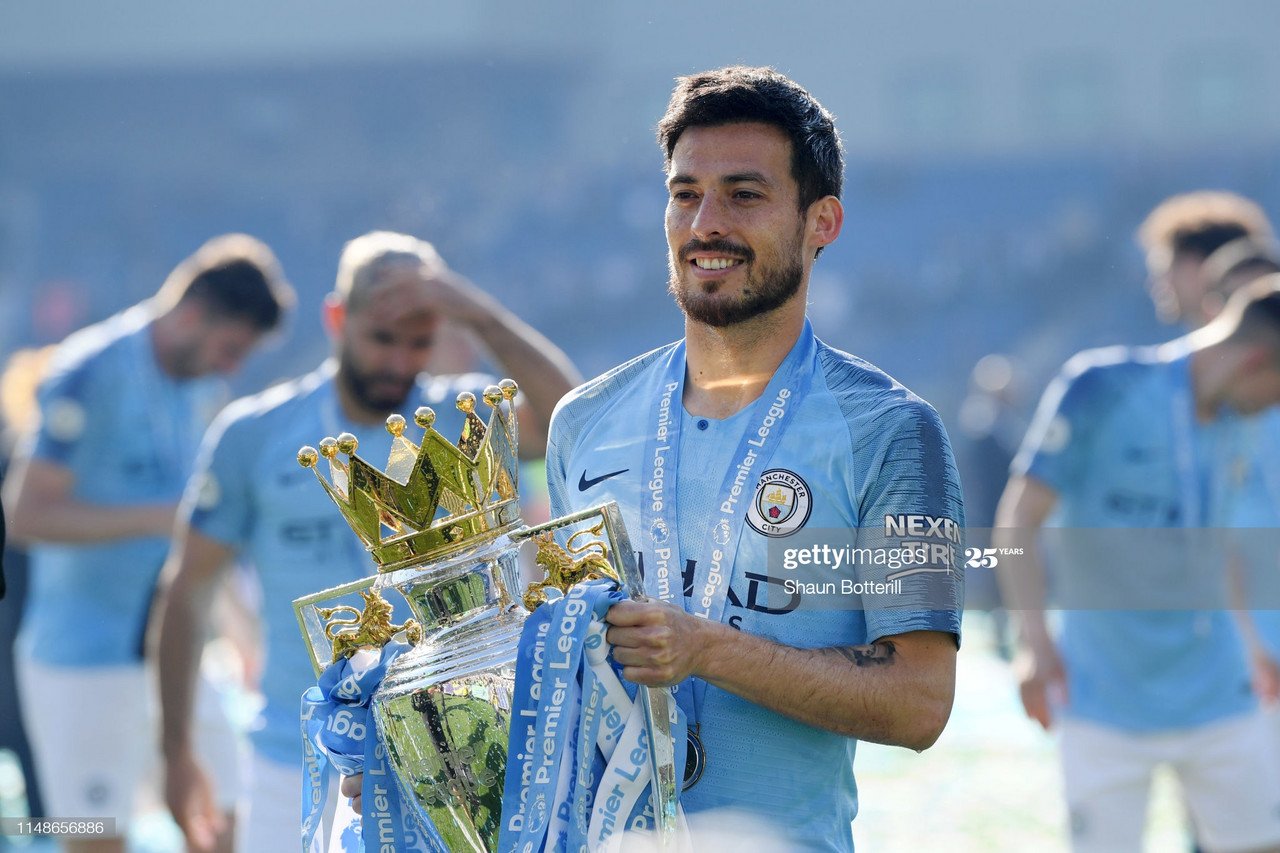 There is no doubt that across Manchester City's 125-year history there have been a number of real greats, most notably from the Mercer/Allison team of the 60's and 70's as well as the more recent star-studded squad from the past 10 years.
The likes of Colin Bell, Francis Lee, Mike Summerbee from the old guard, and Vincent Kompany, Yaya Toure and Sergio Aguero from more modern times just to name a few. However, when the Gran Canaria's answer to Harry Houdini arrived from Valencia in 2010, arguably City's greatest ever player was found.
The Heartbeat of City's Dominance
David Josué Jiménez Silva was born on the island of Gran Canaria in January 1986. At the same time 2000 miles away, Billy McNeill's Manchester City were staring relegation from the First Division in the face, and the idea of having arguably one of the best side's in European football would have been a distant dream for any City fan.
However, over 30 years on that dream has now become a reality for the past decade, and the one man consistently at the heart of this European footballing powerhouse has of course been David Silva.
The Spaniard arrived at the Etihad Stadium in the summer of 2010, fresh off the back of claiming the ultimate prize in football after playing a pivotal part in Spain's 2010 World Cup triumph in South Africa. It's fair to say Silva had imprinted his legacy on the international stage forever, the next task was to do this at club level and what better place to do that the pinnacle of club football, the Premier League.
There is no doubt that many of his World Cup winning teammates have lit up England's top tier. The likes of Fernando Torres, Xabi Alonso and Cesc Fabregas all displayed their class in their spells in England but no one more so than Silva. 10 years, 433 appearances, 77 goals, 140 assists and 11 major honours later 'El Mago' as he is known by City fans, has not just established himself as one of City's all-time greats but one of the greatest to ever grace the Premier League.
In a decade full of superstars Silva has been an ever present in the Blues' squad. From Roberto Mancini to Manuel Pellegrini and finally Pep Guardiola, the Spaniard has been utilised as the constant puppeteer for the club's thrilling, fast flowing football. His relaxed but skilful approach has been the perfect fit for City's attacking philosophy, especially since the arrival of Guardiola who has taken the Blues' style of play to the next level.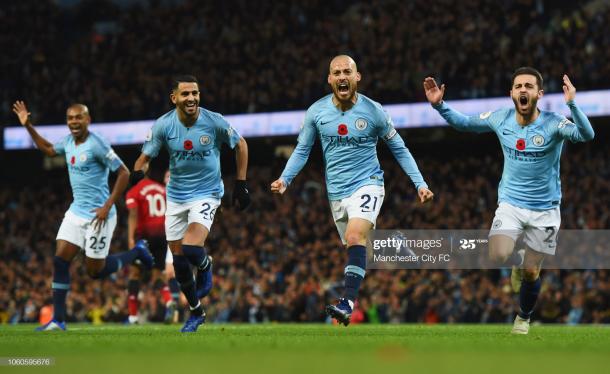 Like a fine Spanish wine, Silva despite his age has seemed to just get better and better under his Spanish compatriot and it is fair to say that Pep's 'total football' style has brought the best out of the 34-year-old.
Silva Seen as the Greatest
After performing as one of the very best season on season it is no surprise that Silva has become not just a fan favourite with City fans but a real cult hero, with many awarding him the label as the club's greatest ever player. Whilst some – especially the older generation of City fans – will label Colin Bell as City's greatest it seems many are now swaying towards 'El Mago'.
Bell is considered the holy grail of Manchester City players, so much so he earned the nickname 'Colin The King'. Therefore, for Silva to be regarded as, as good as, if not better than Bell tells you all you need to know about the impact the Spaniard has had on the City faithful.
Now, many footballers have huge impacts on a club's fanbase, with every football club having a player that has greatly influenced their supporters, but very few have also had this impact on their teammates. Once again, up step David Silva. When youngster, and fellow Spanish attacking midfielder, Brahim Diaz broke into the City first team Silva was instantly seen as his mentor.
Breaking into a first team as good as Manchester City's is a daunting one, especially for an 18-year-old, therefore 'El Mago' was seen as the perfect guide. Diaz (alongside fellow youngster Phil Foden) was seated next to Silva in the City dressing room, putting the apprentice right alongside the master.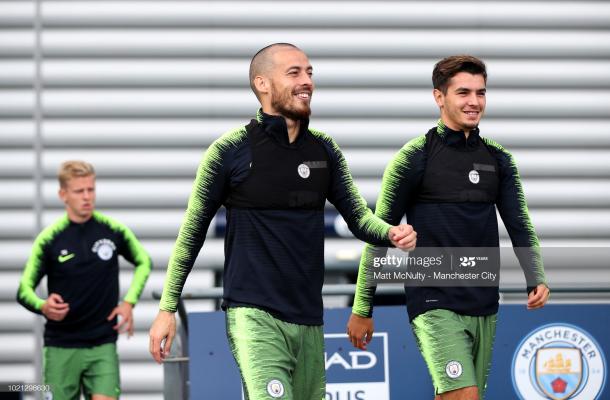 However, the one real sign of Silva's influence upon the youngster was seen when Diaz elected to take Silva's notorious number 21 shirt when he joined Real Madrid last January.
Changing the Premier League for the Better
It is more than fair to say that Silva has influenced players, supporters, clubs and the Premier League as a whole in his time in England. The Spaniard delivered a style of play that the Premier League had never seen before. Many have always believed that the traditional Spanish play maker would struggle with the speed and intensity of England's top flight, but Silva broke the stigma and offered a calming, yet slick showing that has revolutionised English football.
whilst many opposition supporters will be glad to see him depart there is no doubt the Premier League will miss the mesmerising talent the 34-year-old has delivered to the English game.
It is somewhat of an injustice that 'El Mago' was denied the opportunity to bow out in front of 55,000 adoring City supporters in his final Premier League game against Norwich City. However, when Silva returns to Manchester for his more than deserved testimonial post behind-closed doors football, there is no question that he will get the send-off a true great like himself deserves.