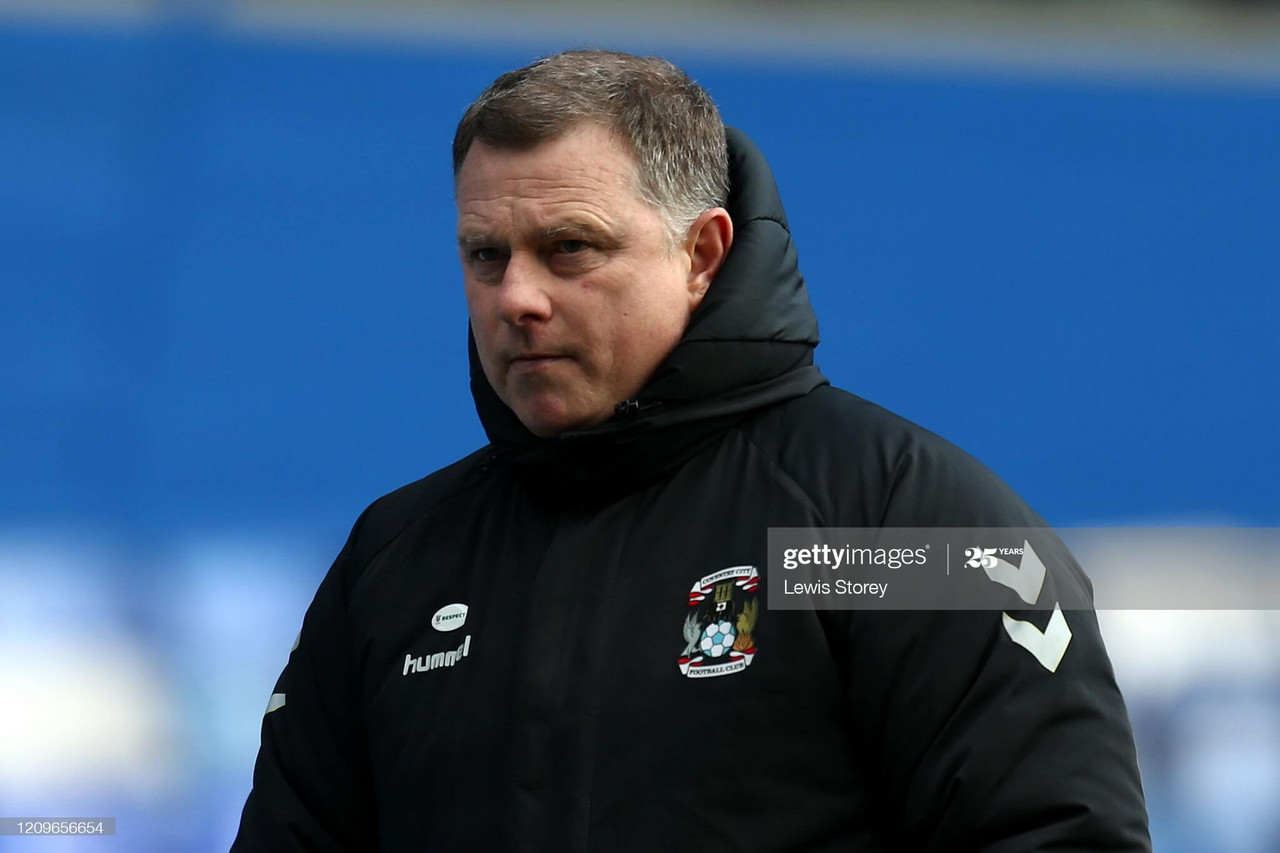 League Two champions Swindon Town secured a comfortable victory over Coventry City, beating the Championship-bound Sky Blues 2-1 on Saturday afternoon. Sheffield United loanee Tyler Smith opened the scoring for the hosts after 22 minutes, before Scott Twine fired an audacious strike beyond the reach of Makro Marosi after the break.
Matt Godden, the Sky Blues' top-scorer in 2019/20, notched from the penalty sport with three minutes remaining, although his strike proved to be only a consolation. City almost found an equaliser in the final exchanges, but Jordan Shipley's half-volley was comfortably saved.
Summer arrival Ryan Giles impressed from left back for the Sky Blues, while Twine's goal from distance stole the headlines for the Robins. The Sky Blues handed first team opportunities to Declan Drysdale, Josh Eccles and Will Bapaga, while Callum O'Hare and Marcel Hilssner featured from the start for Coventry.
Robins' verdict on Coventry's performance
Despite having watched his side fall to defeat against Rangers and Swindon, Coventry manager Mark Robins remains upbeat ahead of his side's Championship return. The League One Manager of the Season said:
"It was a much-needed exercise, they're a good side, certainly in the first half, we kept giving the ball away from defence which was unusual for us, but we've been out for so long and not played games, apart from the one game against Rangers.
"This was different, against League One opposition, they've got some good players in their team and it did us good in terms of getting a game under our belts, they have to learn to cope with that again.
"In the second half we looked a lot better, a lot brighter, in terms of a workout, it was a decent workout, there were a lot of things that were good. It shows us where we're at and where we need to be and we're going to have to sprint a lot more that's for sure."
Sky Blues experience 'difficult pre-season' ahead of Championship return
Robins praised his players for improving after the interval, and noted that City's ongoing pre-season had been made more difficult by the coronavirus pandemic.
"We looked quite sharp at times without the ball," Robins told the club's website. "I thought we were a lot better in the second half and, in terms of our performance, we can take a lot more from the second half than the first half, but it's shown us where we need to get to.
"It's been a difficult pre-season, we've tried to manage it as best as we can, but it's the same for everybody, we're only just finding out what it's like to play in an empty stadium, but we've still got three weeks to go.
"There's a lot of work to do with the new signings, all three of them are just finding their feet and finding an understanding with the players around them."
What next for Robins' side?
Coventry face Wolverhampton Wanderers in their next fixture, with the meeting between the two West Midlands clubs scheduled to take place on Tuesday 18 August. Wolves are expected to field a youthful side, with City targets Owen Otasowie and Renat Dadashov both expected to feature for the Premier League side.
Friendlies against MK Dons (Saturday 22 August) and Peterborough United (Saturday 29 August) will round-off Coventry's pre-season preparations, with the Sky Blues' campaign set to begin with a Carabao Cup match on Saturday 5 September.