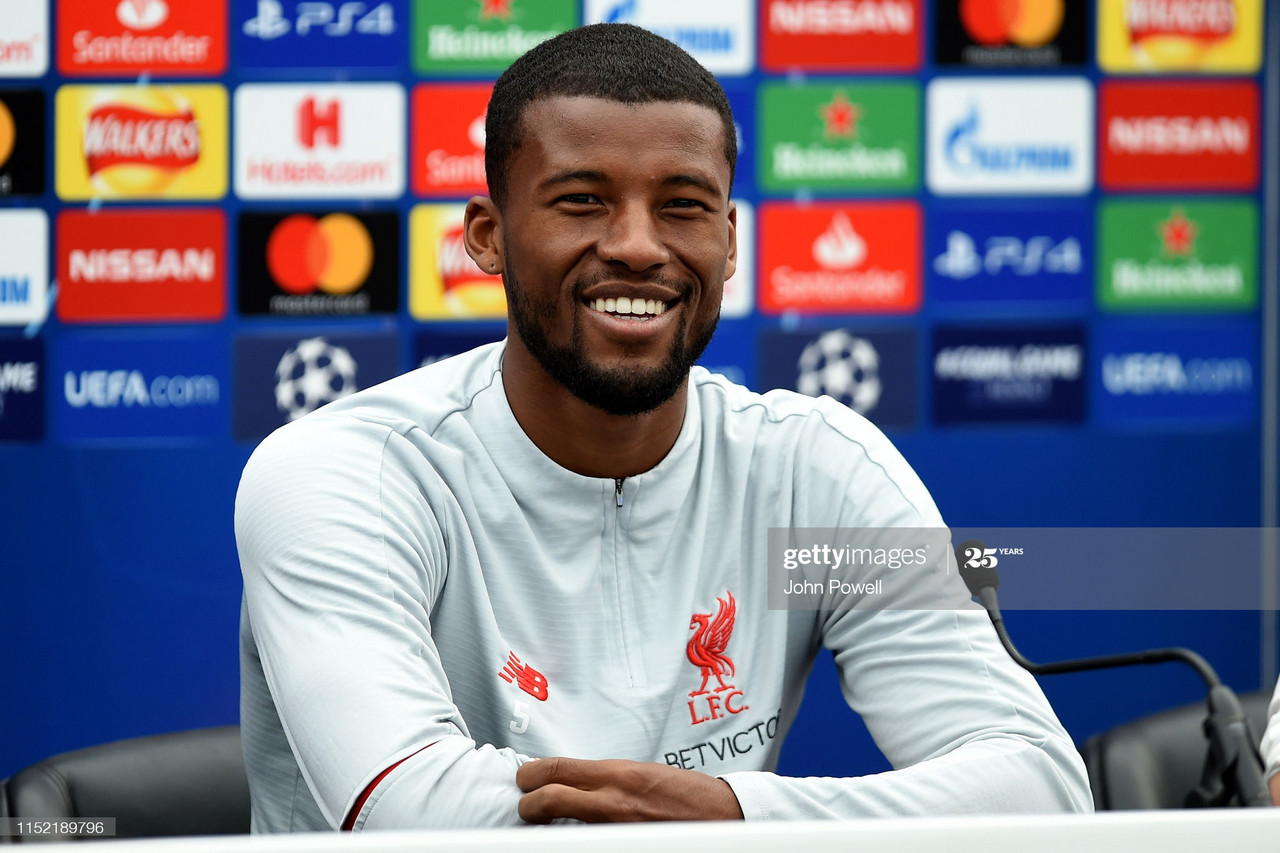 Liverpool midfielder Gini Wijnaldum was elected to face the European press on Tuesday night. The native Dutch midfielder spoke ahead of Liverpool's first game in Group D against Ajax.
Wijnaldum was full of praise for his fellow countryman and refused to downplay how difficult Virgil Van Dijk's absence would be for the rest of the season but insisted the squad will come together and cope.
"Virgil is such an important player on and off the pitch for us. He's a leader. But it's up to us to show we can still put in good performances without Virgil. We have to deal with the situation."
He was critical of Everton and their alleged recklessness on Saturday afternoon. He accused Carlo Ancelotti's side of taking the derby and their tackling in their match to far.
"We are upset. As I explained, the way Pickford went in was completely stupid in my opnion. I believe he didn't want to injure him but the tackle was basically he didn't care what happened after the tackle."
The talk on Everton and Van Dijk didn't stop there from Wijnaldum..
''The tackle on Thiago was also a nasty one and that was what bothered me the most. Accidents happen, but they were unacceptable."
There is no denying the void that Van Dijk's injury will leave on the pitch, as-well as off it. Wijnaldum, who has played with the Liverpool star for club and country over the last couple of years, recognised how sorely missed his leadership will be.
"Everyone can see Virgil's impact. I remember one time we played v Poland without fans. Cameras on him and you could see what kind of leader he was. He coached everyone on the pitch to make it easier for team-mates. Kind of guy he is. We will miss that."