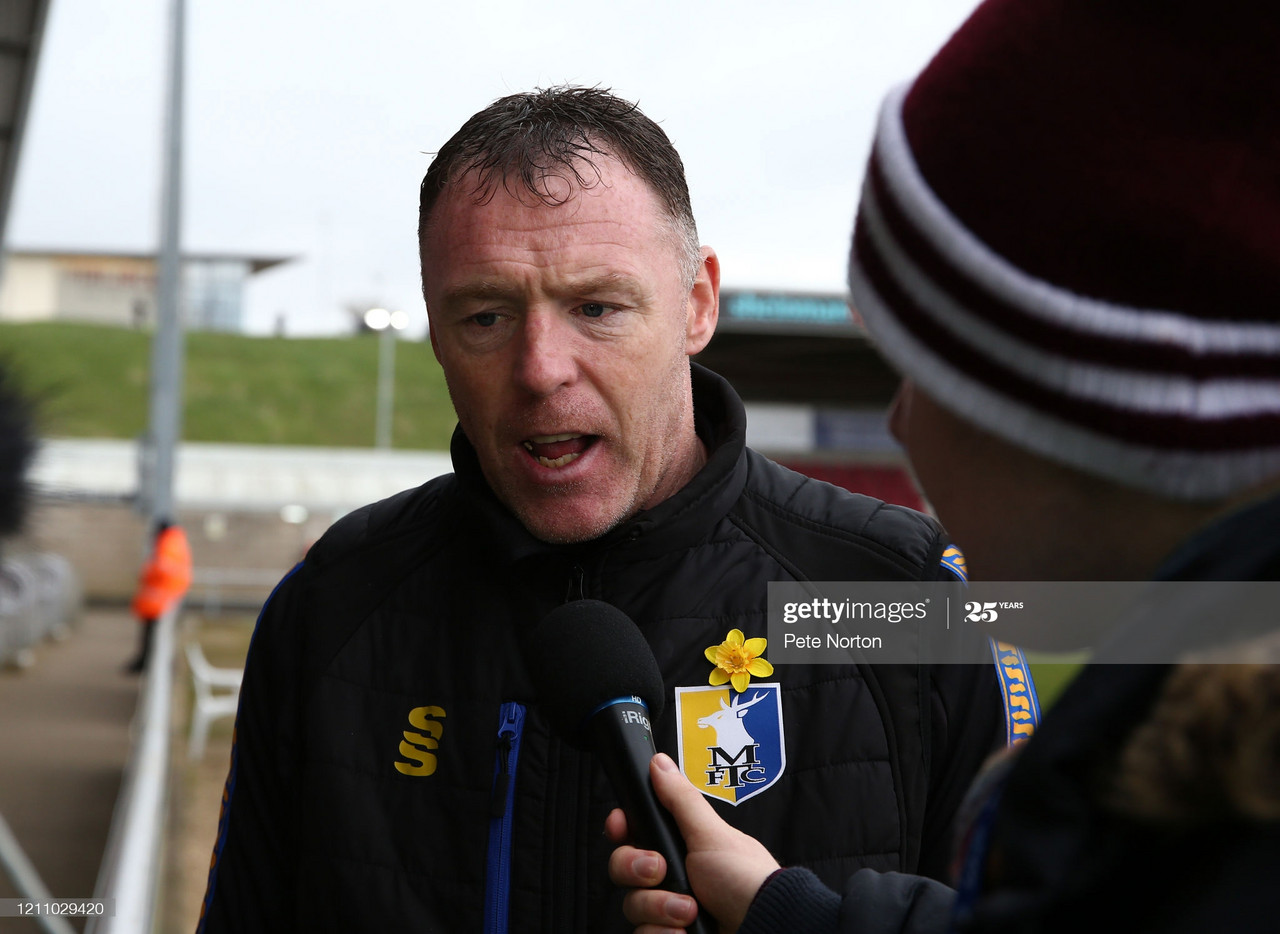 Graham Coughlan last night paid the price for Mansfield Town's abject start to the season as he was sacked as manager of the Nottinghamshire club following their 4-2 defeat at home to newly promoted Barrow AFC.
Mansfield are 22nd in League Two and are without a win after the opening nine games of the season, sentencing them to their worst start to a season in over a century.
Coughlan took over The Stags back in December last year, dropping down a division from his previous role at Bristol Rovers to replace the outgoing John Dempster.
It didn't prove to be a successful appointment however as he leaves the One Call Stadium with a win percentage of just under 15%.
What Went Wrong
Mansfield owner's John and Carolyn Radford are both extremely ambitious and always put their money where their mouths are in terms of backing their managers. It was no different with Coughlan and as well as signings in the January following his appointment, the Stags saw a complete overhaul in their squad over the summer.
That backing in the transfer market was referenced in the statement released by the club last night where they stated:

"Unfortunately, despite an overhaul in the playing squad during the close season, and with significant backing, we have not acquired the results needed at this stage of the season."
Ultimately, the Radford's want to see the club promoted and they put their faith in Coughlan to do just that. His failure to repay that faith with results saw his time as manager come to an end.
What Happens Next
The next appointment is going to be massive for the club. David Flitcroft did well in the 2018-2019 season and took Mansfield to the League Two play-offs but since then, the appointments of both Dempster and Coughlan have been expensive mistakes.
There's some high-profile managers available with good track records. People like Nigel Clough and Paul Cook are all out of work. However it remains to be seen if the Radford's can attract them to what is a big challenge getting Stags back fighting at the right end of the table.
Many fans are even calling for the return of Flitcroft but several key members of his squad, including defensive rock Kristian Pearce, flying winger CJ Hamilton and striker Danny Rose, all departed the club this summer so that would not necessarily guarantee a return to form.