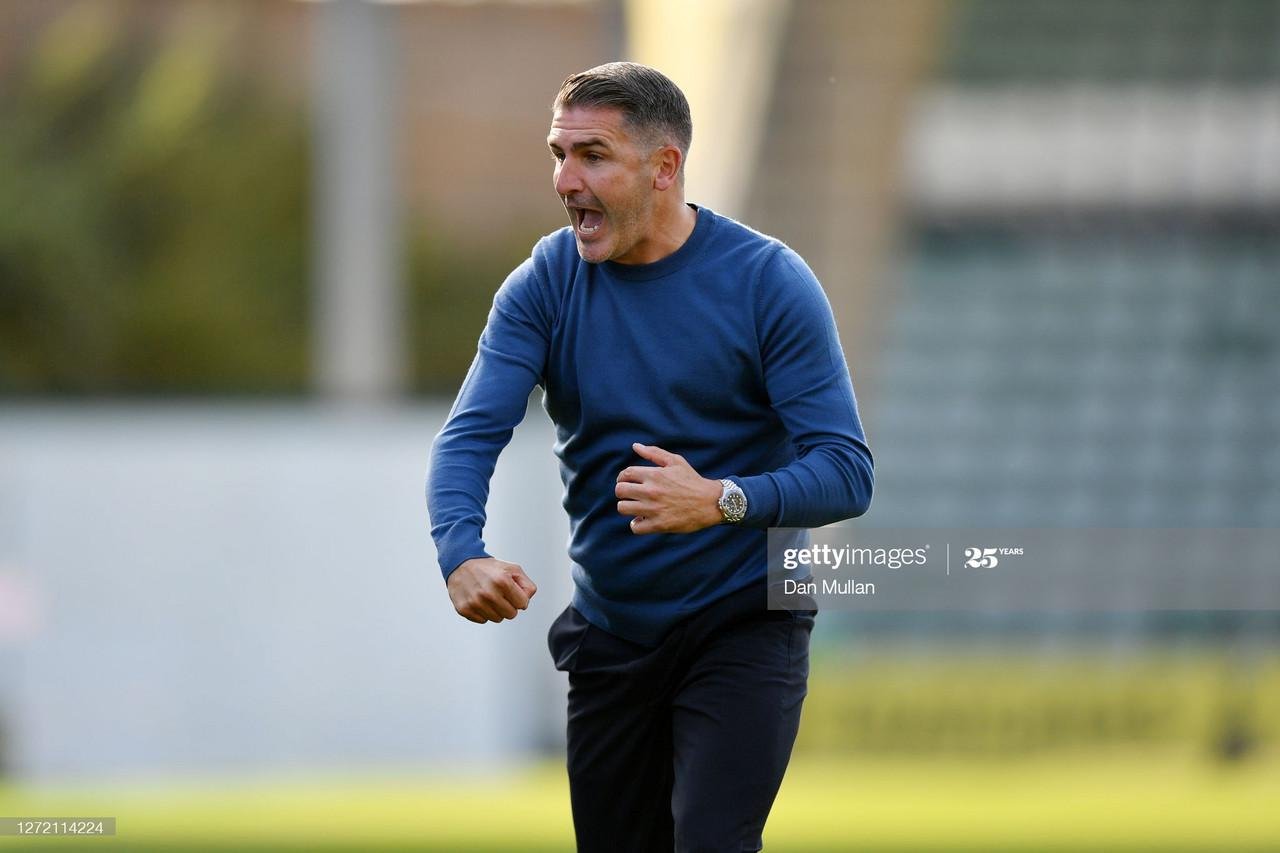 Ryan Lowe's Plymouth Argyle will host 1800 fans at Home Park this Saturday as the Pilgrims take on Ipswich Town in League One.
A loss on Saturday would spell four straight league defeats for Argyle, two on the bounce at the supposed fortress.
With the return of supporters, though, a home fixture could be even more of an advantage.
This will be the first time since March that Argyle have played in front of fans, something that wing-back Joe Edwards is craving.
"It is something that we have all waited a long time for"
The announcement that fans would be able to attend the Pilgrims' Saturday fixture came as a shock to the 30-year-old, who was prepared for a more distant homecoming for the Green Army.
"I was imagining [the return of fans] after the Christmas period, maybe into the new year but ultimately we were not sure if it would be at all this season.
"It has been a long time since we played in front of fans, it is something we are really looking forward to.
"You do really miss having that buzz of them here, especially playing for this club, the fans are a massive part of it.
"Just to have some sort of atmosphere in the ground to begin with, it will just be a nice occasion."
One video that caught the eye of the vice-captain was of young fan Luca, who was captured opening a letter explaining he was going to watch the Greens on Saturday.
"It did give me goose bumps" Edwards said.
"It is so special for a lot of people. It is something you can almost forget and not realise when you are in the bubble that we are at the moment, where we are just playing football in front of no-one and it is a job really.
"When you see that side of it, and you see the emotion that comes with football, I think that is why it is so special and such brilliant news for the fans coming back in."
It was revealed on Friday that Ryan Lowe had paid Luca a visit the day before, gifting the youngster a signed shirt to wear on matchday.
💚 Luca's reaction to finding out he'd be with us at @homeparkstadium this Saturday meant the world to us, so we thought we'd pay him a little visit... @rlowe15 @SiLoye84. #pafc #LetFansIn pic.twitter.com/NFk5YbwREz

— Plymouth Argyle FC (@Only1Argyle) December 3, 2020
The Argyle boss was looking forward to the return of fans, as he spoke to the media on Friday.

"I am really excited to see them"
Lowe had wished for more fans but admitted that the 2000 members of the Green Army permitted in tier two restrictions is a 'big step in the right direction' of Home Park returning to normal.

"If the ground was to open full capacity tomorrow, I would guarantee we would probably have 18,000 [at Home Park].
"I do not think fans will stay away, I think they are chomping at the bit to return.
"I have read a lot over the last six to eight months about mental health and the well being of people that want to go to the football, it is their buzz on a Saturday.
"It is nice for them now to hopefully get their Saturday afternoons and Tuesday evenings to go and watch their beloved Plymouth Argyle."
There is no doubt that the presence of fans will be a massive boost to the Pilgrims, who will be keen to turn around their current league misfortunes.
"We will use the fans as an extra bit of motivation for our lads" said Lowe.
"We wold like to have many more (fans), but 1800 is better than none. I am really looking forward to it."