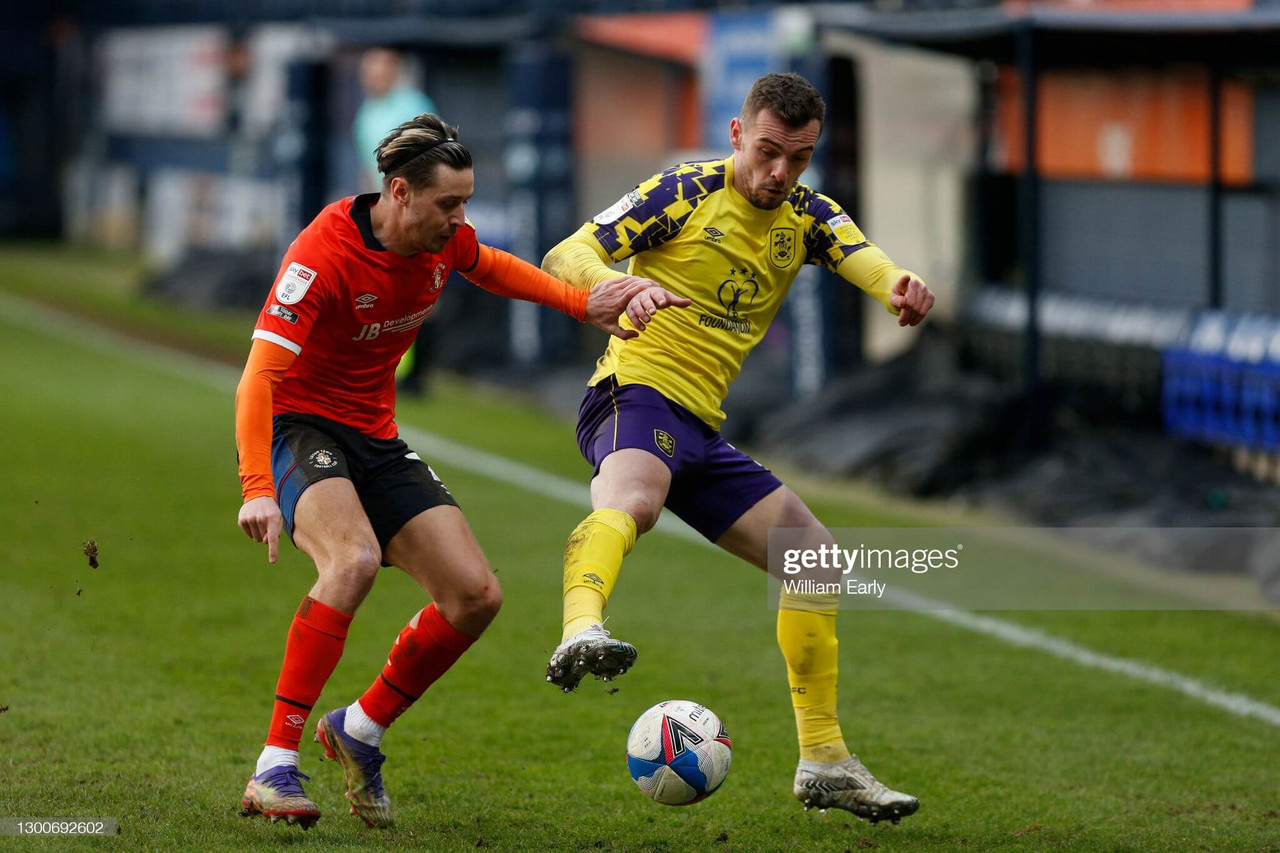 Luton Town and Huddersfield Town played out an entertaining 1-1 draw at Kenilworth Road on Saturday, that leaves both sides in a similar position in mid table.
The match was a relatively even one in Bedfordshire with the hosts having the game's better chances, while the visiting Huddersfield dominated the ball.
Huddersfield's defensive woes continue
Perhaps the side who will have the most to ponder after today's game is Carlos Corberan's Huddersfield, whose miserable start to 2021 continues due to their achilles heel of defending.
While The Terriers only conceded once today, the damage could have been far worse, with Luton coming close to scoring more than once on various occasions.
The Terriers have the second worse record in the league for goals conceded, and it showed again today as they looked unsteady at the back and were fortunate to not be punished more by the hosts.
Missed chance for Luton
Luton had the lion's share of the chances in today's encounter, registering 14 shots in the game and will rue some of the chances that went abegging over the course of today's game.
While you could argue that The Hatters will be happy to have ended their losing streak after back-to-back defeats, they could have quite easily snatched all three points today, and like Huddersfield they run the risk of being embroiled in to a relegation fight.
With Huddersfield currently suffering from a poor run of form, this was a glorious opportunity for Luton to ease their worries and build a gap between themselves and the Terriers, which stays at a point after the stalemate.
Conclusion
On reflection, both sides may feel as if they could have taken the three points in today's encounter in Bedfordshire. Luton had the games better chances, and failed to punish Carlos Corberan's side, who are having defensive troubles at the moment.
Both sides still maintain a comfortable gap between themselves and the relegation places, but such is the unpredictability of the Championship that you can't afford to stay on a poor run for long.
The two teams will both be back in action next week against sides lower than them in the league table, with Huddersfield hosting Wycombe Wanderers, and Luton travelling to Birmingham City. A win would go a long way for both of these sides, particularly Huddersfield who are in need of a confidence booster at the moment.