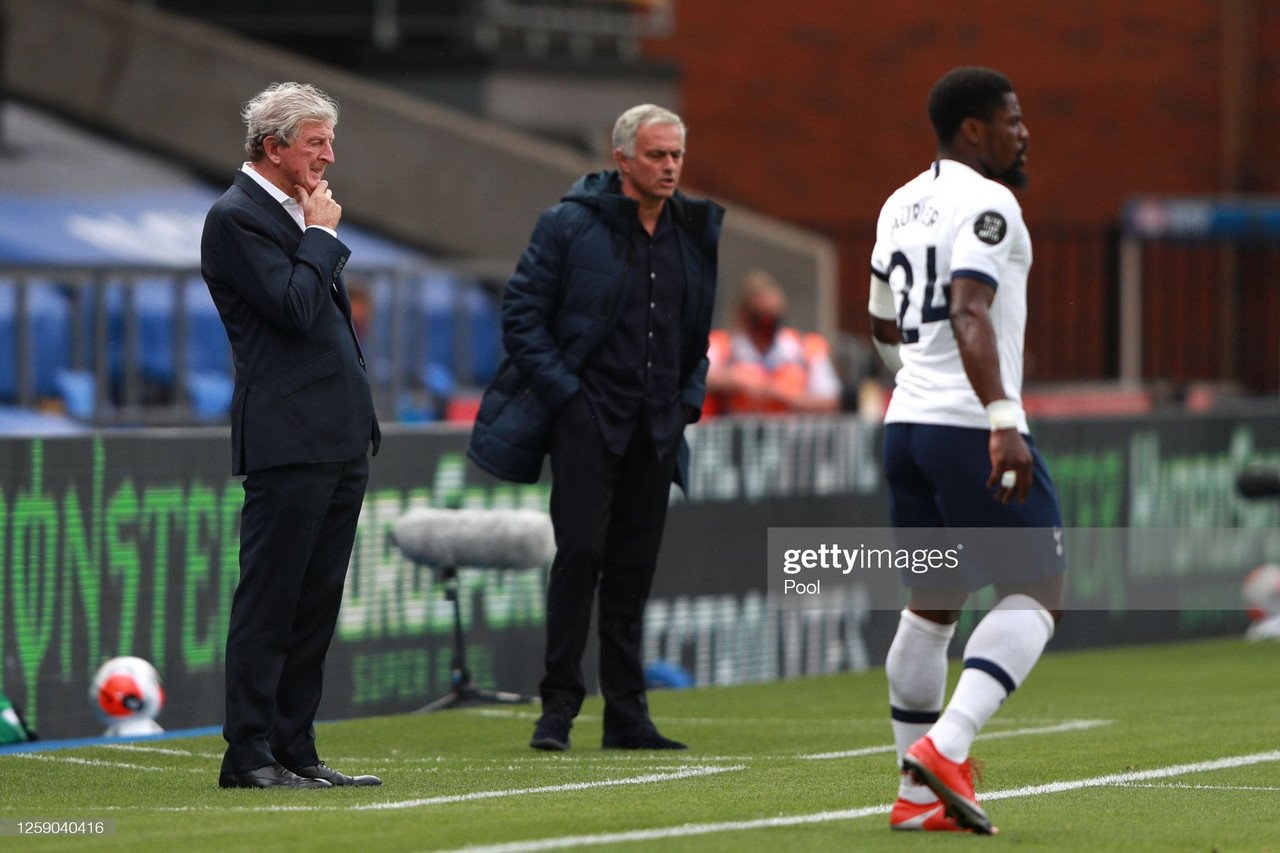 Roy Hodgson, who recently took charge of his 150th game as manager of Crystal Palace and masterminded an impressive, resilient performance against Manchester United on Wednesday evening, has rebuked Jose Mourinho's comments that his side play without any form of pressure.
"I think no pressure is a bit strong. Every team in the Premier League must accept and even embrace some pressure. That is what we want to be in the Premier League for, the attention, the criticism and the praise that sometimes comes your way; that is what we are in it for," said the 73-year-old.
Hodgson accepted that the task of managing Tottenham Hotspur was a much greater challenge than that of managing Crystal Palace, with the pressure of the mass media, fans and a certain level of expectation; all factors which are more demanding of the manager in the Spurs hotseat.
However, Hodgson was quick to deny that the south Londoners can afford the luxury of no pressure. "I would absolutely refuse that we (Palace) are fortunate enough to have no pressure or scrutiny from the mass media because that definitely isn't true. You put pressure on yourself anyway."
He added, "In my opinion, it might be very well from the outside to say, 'Well, it's okay for Palace, they can happily go there and lose, and no one will say anything,' but that is not the case as far as we are concerned. If we go to Tottenham to lose, then we are very, very unhappy and very critical of ourselves; very disappointed quite often in ourselves.
"We put a lot of pressure on ourselves, even if maybe the pressure from the outside will be greater on clubs such as Tottenham Hotspur."
"Quite incredible"
With a ninth consecutive season in the Premier League on the horizon for the Eagles, Roy Hodgson, who has an estimated net spend of around £-11.5 million on transfers during his tenure at Selhurst Park, hailed the players' achievements as, "quite incredible", ahead of Sunday's game.
He added, "If you go back three years, we certainly have between 15-18 of our current 25-man squad who are at the club. That's a fantastic achievement, I think, for the players to give as much to the club as they have done in these years and, keep our heads above water for those three years as well, because that's never an easy task.
"If we can stay near the middle of the table, or near the middle of the table as we are at the moment, then we will be really happy with our season."
He added, "For the last three seasons before this one, we have been lucky enough, taking away the first season when it looked like we were absolutely doomed to be relegated after seven games, then the seasons after that have had us in a position where we don't have to consistently worry with what's going on behind us and fear we are going to drop into the bottom three.
"We know, for us with our resources and what we are capable of, that is actually a very good achievement. We can't compare ourselves to Liverpool, Chelsea, Manchester United, Manchester City and Tottenham, because they have resources which are far, far greater than ours."