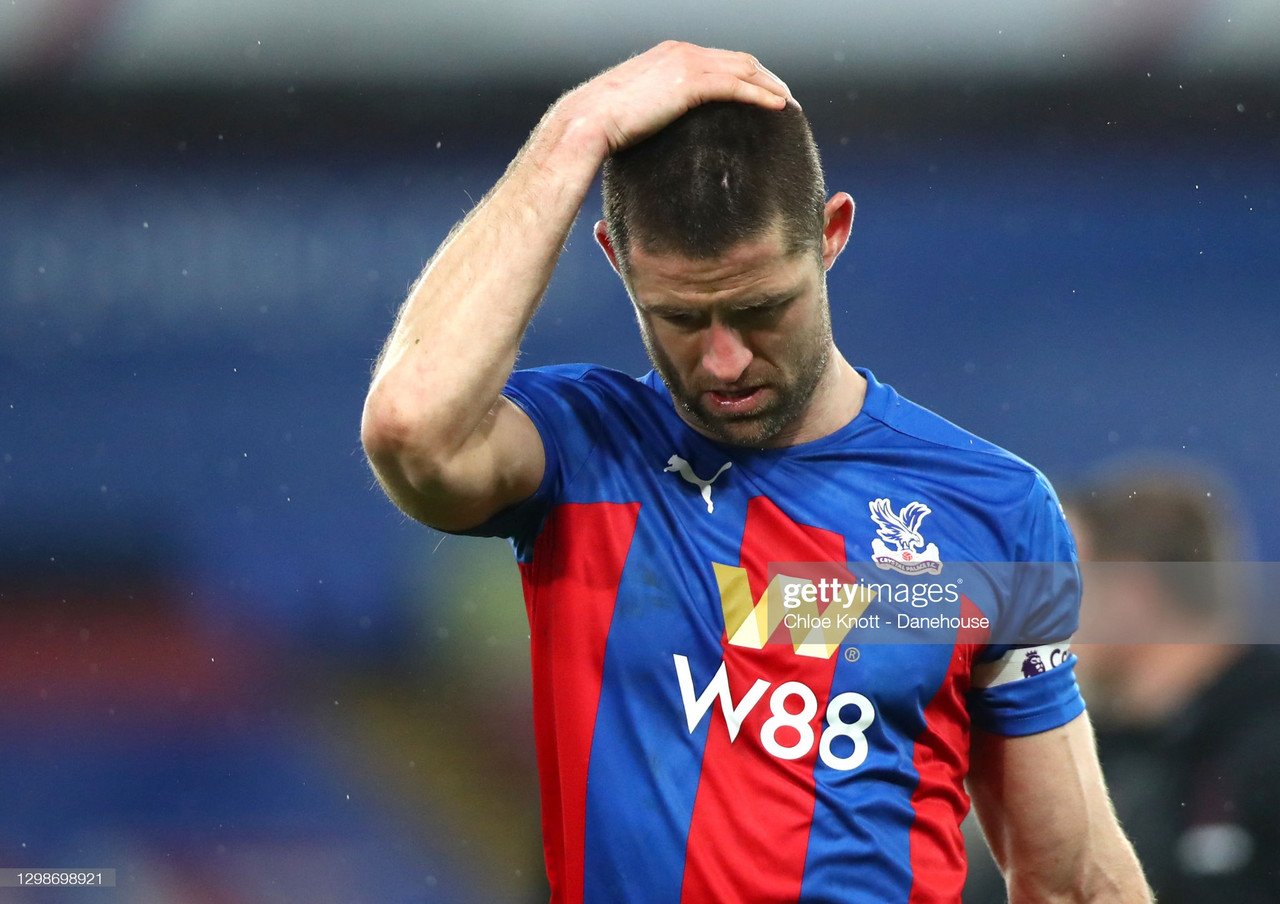 Not one athlete has an eternal career; no more is this true than with Gary Cahill. Though the former Chelsea mainstay will be reluctant to admit it, his playing days are fleeting, as he continues to age.
The central defender, 35, has spoken of his mantra of injuries since the start of the global pandemic to Palace TV. The Englishman, however, remains confident of his ability to make a difference in the Crystal Palace backline.
Of course, the feeling among the Palace camp is that Cahill will remain an integral part of Roy Hodgson's plans, but it's only a matter of time until he must make a decision in regards to his future.
Cahill first suffered from the effects of lockdown in July 2020. Upon his return to action, against his former club Chelsea, the centre half suffered a hamstring injury, chastening him to time on the sidelines until a few weeks into the delayed 2020/21 season.
The former England international then suffered another setback against Liverpool in December, which was yet another hamstring concern.
He told Palace TV: "It's been frustrating for me. I can't seem to get going. On the back of lockdown (the Premier League season was suspended for three months from March), which is alien for players to be off for that amount of time – months – and then come back, I suffered a bad injury then.
Hodgson was able to field the 35-year-old in his starting eleven against Manchester City, where the Eagles fell to a 4-0 defeat. What followed was another defeat on the bounce for the returning defender, in a 3-2 loss at home to West Ham.
It was evident for all to see that Cahill was struggling to find his feet when he returned. Conceding seven in two starts is deplorable for any team. However, he insisted he is optimistic he can regain his form.
"It was nice to get back out there and playing, but obviously I feel disappointed with the result. For me now it's got to be onwards and upwards – the more I train, the sharper I'll be. I'll hopefully have a big impact come to the end of the season," he added.
Gary Cahill is an accomplished defender with a history of playing high-quality football, but he also possesses the traits needed for a successful coaching career.
There is no doubt that Hodgson will be looking to galvanise the heart of his defence in the summer transfer window, especially given the age of Cahill's defensive partners.
Luckily, for the former two-times Premier League winner, it seems as though he is favoured over several assets. He still has half a season to prove his worth and tie up another contract deal, but the peak of his career is far gone.
The Eagles boss also has a difficult decision to make. In response to a question from Londonnewsonline, Hodgson confessed his concern on the number of players whose contracts are running down.
The Palace boss said: "I probably would lie if I said it wasn't a concern. Of course, it is. Everyone would like the ideal scenario where every player is comfortable and tied up to the club for a long period.
"It doesn't happen very often. There is always a situation that most managers will find themselves in.
"But our situation is a little bit different because we have so many of these players. I know the chairman [Steve Parish] and Doug Freedman, our sporting director, are very much aware of the situation. They are working very hard to find the right solutions when it comes to the players who are coming out of a contract.
Certainly, it seems Cahill isn't halting his playing days just yet, but they are evanescent. If he was to continue his career through means of coaching; he has the foundations to do so successfully.