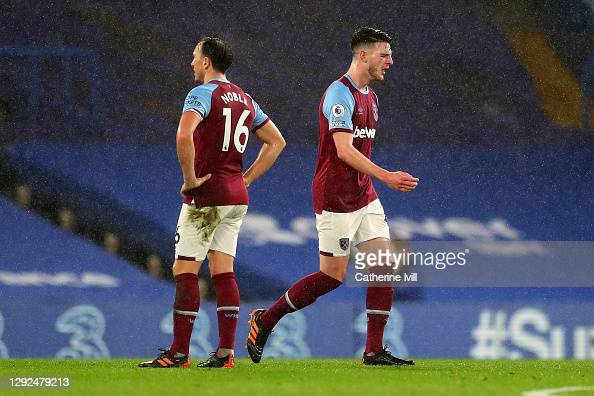 Mark Noble announced on Tuesday afternoon that the midfielder has signed a one-year contract extension at his boyhood club, West Ham United. However Noble said that it will be his last at the East London club.
But what is next for 'Mr West Ham'?
Key quotes from Noble's statement
(Quotes taken from the official West Ham United website)
"I wanted to write this letter to personally tell you that I am delighted to have accepted the opportunity to extend my contract with the Club, until the summer of 2022." said Noble in his open letter to the fans.
"I have also decided, after much consideration, that the 2021/22 season will be my 18th and final one as a first-team player at West Ham United. It is a decision I have made following a lot of discussion with my family, my friends and people at the football club.
"Coming back from lockdown and fighting to ensure our Premier League status was one of the hardest times of my career, but the players and staff from then until now have been second to none – the way we fought for each other brought us all even closer together, something which has helped drive us on this season.
"In all my time at West Ham, the spirit among the squad and everyone at the Club is as good as it has ever been. I am so proud of how everyone at West Ham United has come together in the past 12 months.
"Throughout my time here, I'm immensely proud to have captained the team these past five years, from an incredible last season at the Boleyn to the first one at London Stadium – that's something I'll always remember and is history for me and my family.
"A truly unforgettable testimonial and reaching 500 appearances for West Ham are two things in particular I would like to thank the Club for their magnificent support in celebrating, and what made those moments even more special was the love that came from you, our supporters.
"My final wish as a West Ham United player now is simply to experience the thrill and honour of stepping out in front of you again. We've had amazing highs and, of course, difficult times, but the one thing that has kept us united has been our love for West Ham.
"My connection with and love for West Ham United will be forever."
How it started
The West Ham captain was born and raised in Canning Town, East London, and grew up just one mile away from Upton Park, the former home of West Ham.
"As you know, I am simply one of you, a fan who grew up just around the corner from Boleyn and used to stand on the forecourt asking for players' shirts! I never imagined I would go on to play for this Club so many times and have the honour of wearing the captain's armband for so long, but every single minute of it has been made special by the fact I am representing you."
Noble supported the club from the very start, eventually signing as a youth player in 2000. He became the youngest player ever to appear in West Ham's reserve team, aged 15.
In August 2004, the Englishmen made his debut in the senior team at the age of 17 in the League Cup, winning 2–0 win against Southend United.
He played his first league game in the Championship in January 2005. The Hammers lost 4–2 defeat away at Wolverhampton Wanderers.
Noble was loaned out to two clubs in his career, making five appearances for Hull City in early 2006 before being loaned out again in a in a three-month spell with Ipswich Town in August 2006.
He played 18 games across the two spells, scoring his first professional goal on 12th September in a 2–1 home win over Coventry City whilst playing for the Tractor Boys.
'Mr West Ham' scored his first goal for the Hammers against Brighton & Hove Albion in a 3-0 win in the third round of the FA Cup in January 2007.
What next?
In Noble's open letter to the fans, he explained how he is still unsure on what is in store for the future.
"I don't know what my future beyond that holds just yet. If there is one thing I have learned in football, is that you can't look too far ahead, because things can always change very quickly."
However, when appearing on Jamie Redknapp's 'Redknapp's Home Fixture', Noble explained that he could be enticed to a role at the club, possibly Director of Football.
"In management in three or four games you can go from being Mark Noble who's played for West Ham for years, and all of a sudden everyone wants you to get the sack," said Noble.