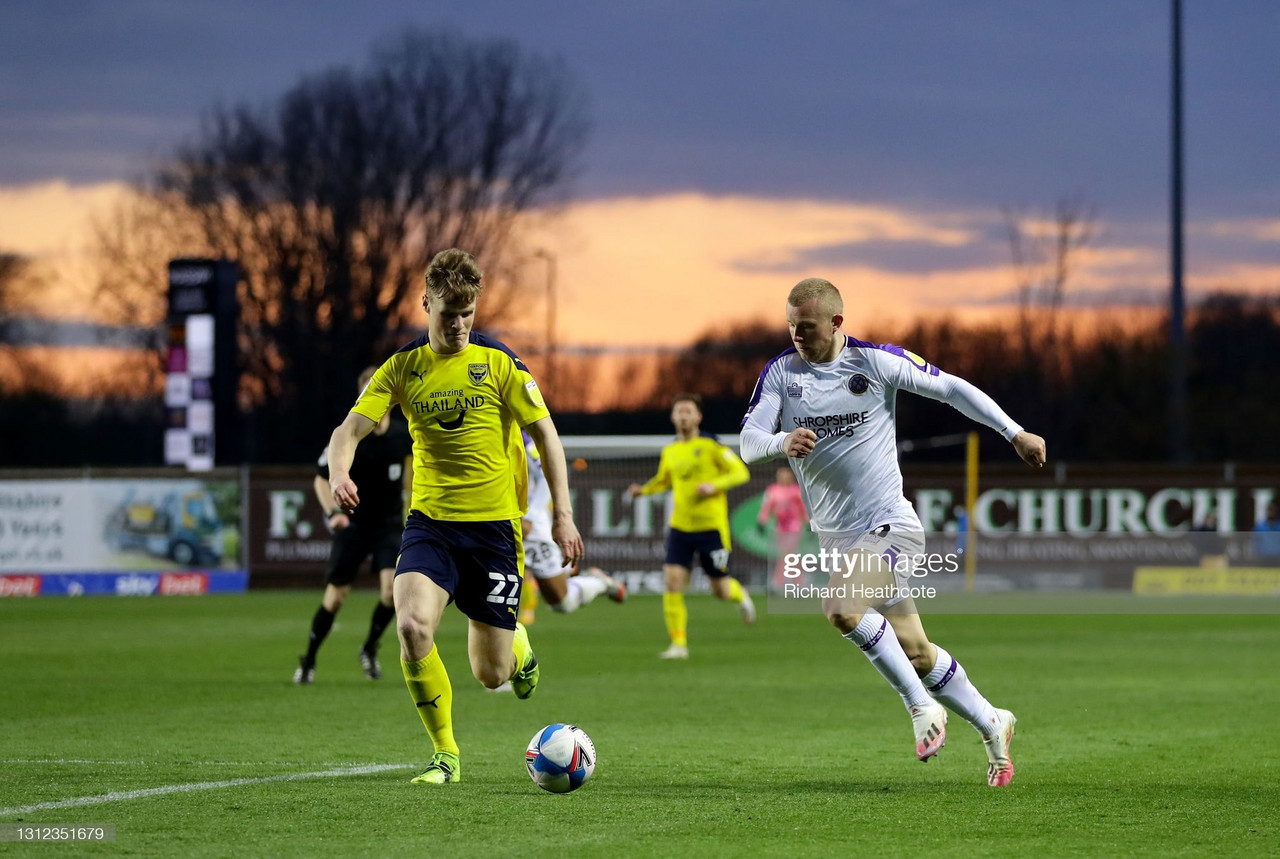 Rob Atkinson opened the scoring with his first goal for the club on 13 minutes and a swivelling shot from Elliot Lee was scuffed past the Shrewsbury goalkeeper just 10 minutes from the halftime whistle to give United a two-goal lead going into the second half.
A smashing strike by Harry Chapman five minutes into the restart reignited the U's energy as they found goals from Matty Taylor and Sam Long to achieve a convincing win.
Despite the statistics that lean towards the idea that United were dominant, Karl Robinson waxed lyrical of his sides opponent, suggesting the Shrews were a difficult opposition.
"They have good players all over the pitch and I think 4-1 slightly flattered us; they missed two or three chances in the first 15 minutes and we defended a couple of situations well," Robinson told iFollow.
After Saturday's five-star performance, it was always going to be difficult to replicate it in back to back games, but praise was heaped on United once again in what is argued to have been a more complete performance.
"From 15 to 45 minutes I thought it was probably our most complete performance of the season.
"I was pleased with our mentality after it went to 2-1. We calmed ourselves down really well and didn't panic. I'm really pleased with the players tonight."
Robinson named an unchanged lineup on Tuesday night, employing his reliable back four and giving the same attacking players the chance to continue their fine form.
Unfortunately, it was a decision that saw Brandon Barker go down injured early on. But, there is hope that the substitution was just a precautionary reaction.
"The back four have been back to the usual four and when we have our best players available we are a good team. Mark Sykes has come of age and done really well and Brandon Barker is not that bad with the injury, hopefully, so we keep going and we move on to Gillingham on Saturday."
Oxford now sit just one place below the playoffs in seventh, giving the U's promotion hopes an undying trait. With five games left, every win proves more crucial than the last.
"There are five games left and we have given ourselves a chance. We have done that with honesty, integrity, respect and self-discipline within our play. We fight for each other when we need to and it takes that type of team spirit even to get in the top ten at this level.
"It's not just your talent, it's so many other things. The players may frustrate me from time to time but they never let me down with effort and tonight we handled ourselves very well with a very good performance."