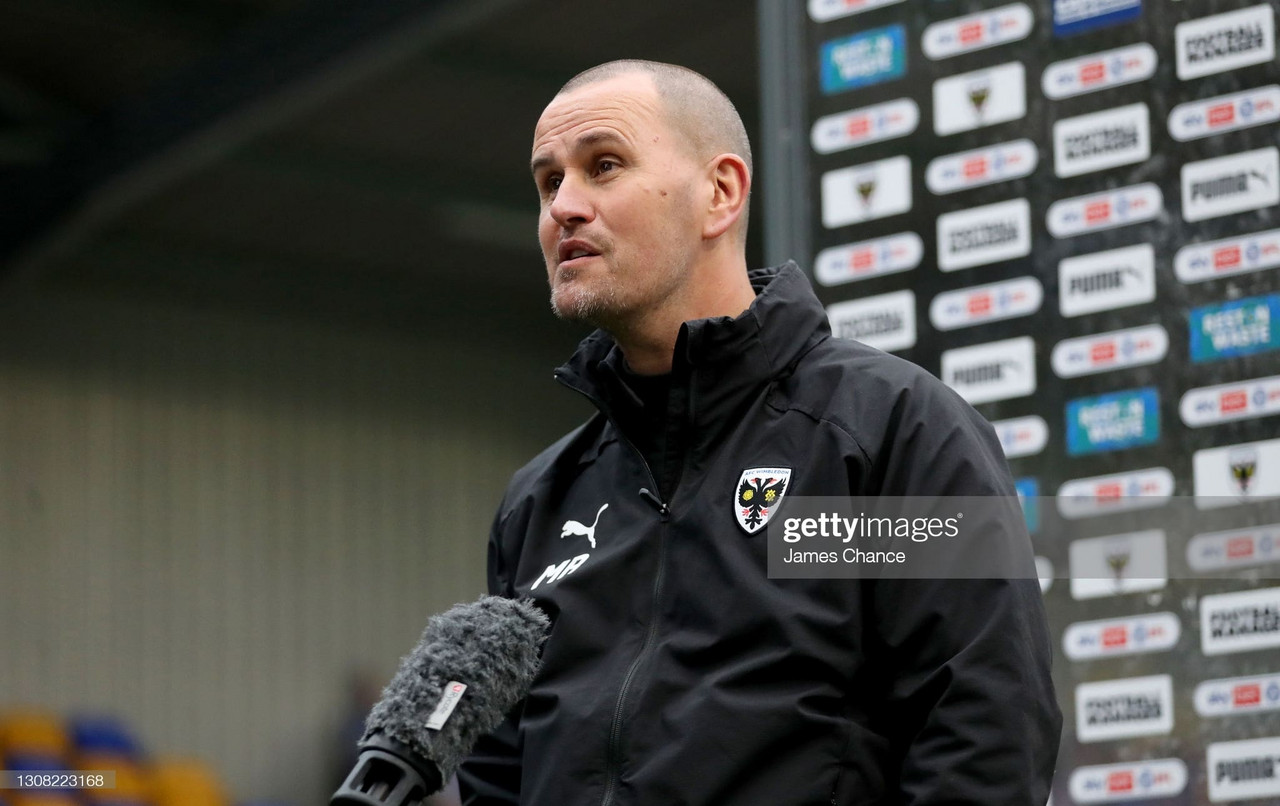 However, despite recording three straight wins on the bounce, scoring 12 goals in the process and rapidly pulling away from the dreaded drop zone, Mark Robinson has called for his side to be 'relentless' in their work.
When asked if he was totally satisfied with his side's performance on Saturday evening, Robinson replied, "No. If we are going to be the football club we need to be, and we stop celebrating survivals and stuff like that, then there is no other way to be. I am not doing it for effect, that is just how you have to be.
"There are always things you need to improve on and that was the same today. We had a chat in terms of when you are 4-0 up, how can you be in more control? Because we were in control, but we should be able to keep going relentlessly in what we're doing.
"But if we're not fit enough to do that, we should be keeping the ball and they (the opposition) should be chasing shadows, and that didn't happen.
"We're not going to have the luxury of being three or four goals up every game. Sometimes it might be 1-0 or 1-1; we have had that chat, because that's where we have got to be heading."
Robinson revealed after the 3-0 win over Ipswich Town on Tuesday evening that, prior to the game against Accrington Stanley, he and his squad had a "heart-to-heart", with the Dons looking doomed following a 1-0 loss at home to Fleetwood Town.
However, the tête-à-tête appears to have unlocked the goalscoring verve of the side.
Under pressure?
When asked if he still felt under pressure, Robinson replied, "It's tough."
"I have talked about processes from the beginning. What processes do is they stop you have the sleepless nights. If you are having processes and you can see the positives even from defeats and draws, and you can see the positives because of what you're doing.
"Of course I want the wins to come, I'm human, but you can continually look at what you're doing well - and those things don't go away just because you have lost a game – and then it allows you to look at the things you need to do better.
"Throughout these sixteen games we have been together, it's been very clear what we have been doing well, and it's very clear what we need to improve on; it's still the same now.
"That's why you have to be process driven, because otherwise you become knee-jerk and you make knee-jerk decisions and you panic and become emotional, and it's so key I'm not any of those things."