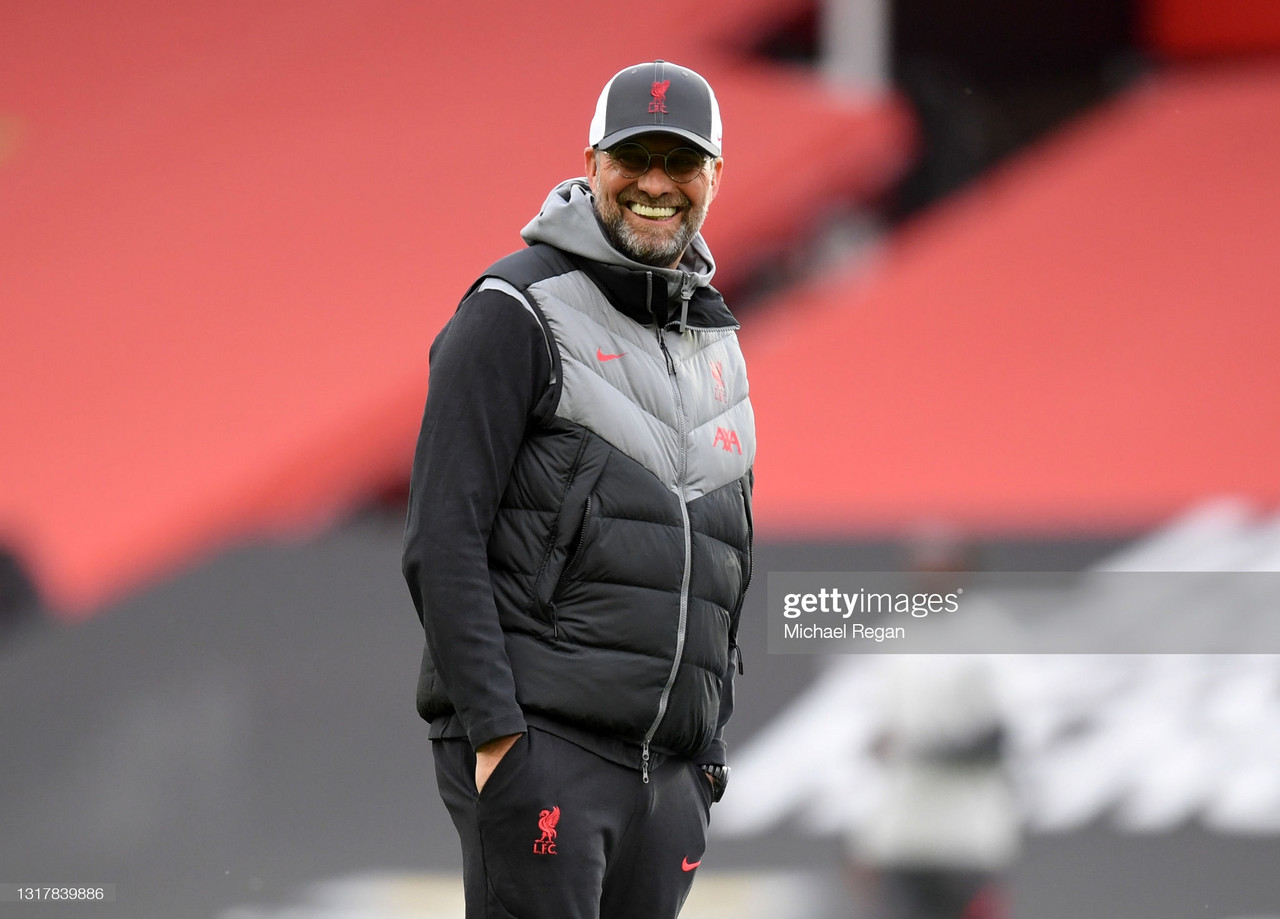 Jurgen Klopp spoke to the media on Friday ahead of his sides trip to the Hawthorns.
With the race for fourth and final Champions League spot still very much alive, Liverpool travel to relegated West Bromwich Albion for Sunday afternoon's Premier League encounter.
The Reds travel to The Hawthorns a week after West Brom's relegation was confirmed following a 3-1 defeat to Arsenal last weekend.
Liverpool's injury problems are showing no signs of letting up as uncertainty remains over the availability of Ben Davies and Ozan Kabak, with Rhys Williams and Nat Phillips likely to pair up in the heart of defence once again.
James Milner and Naby Keita's absences have restricted Liverpool's options in the middle of the park, but Curtis Jones earned praise from Klopp for his cameo at Old Trafford and could push for a start.
Klopp on injuries: "It's pretty early to tell but so far I have heard nothing about major problems."
The Senegalese forward refused to acknowledge his manager as he left the pitch following his substitute appearance in the Reds' 4-2 victory at Old Trafford on Thursday.
Klopp later shared his view that Mane was most likely disappointed by the late decision that saw Diogo Jota start in front of the misfiring star.
"For me five million times respect and one time not, what is then more important? The world is in a situation where you make this one time bigger than necessary, that's, unfortunately, the case.
"You ask me about that and I can see the headlines already that you are making of it but I'm completely relaxed about that.
"If you had seen me as a player, what I did out of emotion, it was insane - and I'm a completely normal guy. It happened to me.
He added: "I cannot make a bigger story of it. Football is an emotional game, everybody expects that we we control our emotions always and it doesn't work out always."
West Brom will be a tough test
West Brom have only lost two of their last six Premier League games, but enter the tie on the back of a four-game winless run in the Premier League and with a league-high 68 goals conceded - six more than Southampton and Sheffield United.
Klopp understands the task ahead for his side this weekend. He said:
"Our last three games will be really, really tough. What Sam has done at WBA is really good - they made appropriate signings. All the pressure is off them - it gives good feelings to express yourself and play football. We have to be really focused."
Final three games of the season
Having managed to navigate their last seven Premier League games unbeaten, winning five and drawing two of them - Liverpool are hitting form at just the right time.
They now face West Brom, Crystal Palace and Burnley in their last three fixtures and if they were to win all three, baring a minor miracle from Leicester or Chelsea, they will play Champions League football next season.
Klopp on the remaining games: "These three remaining games can give us an extremely positive outcome, but our season will not be defined by these three games. The season was full of different problems - we have to recover and fully focus on WBA.
"Most of my life I have been in a chasing role! I am used to it. It is a normal situation and a good situation. Most seasons I am involved in go to the wire! All good, exciting and last night was very much needed."