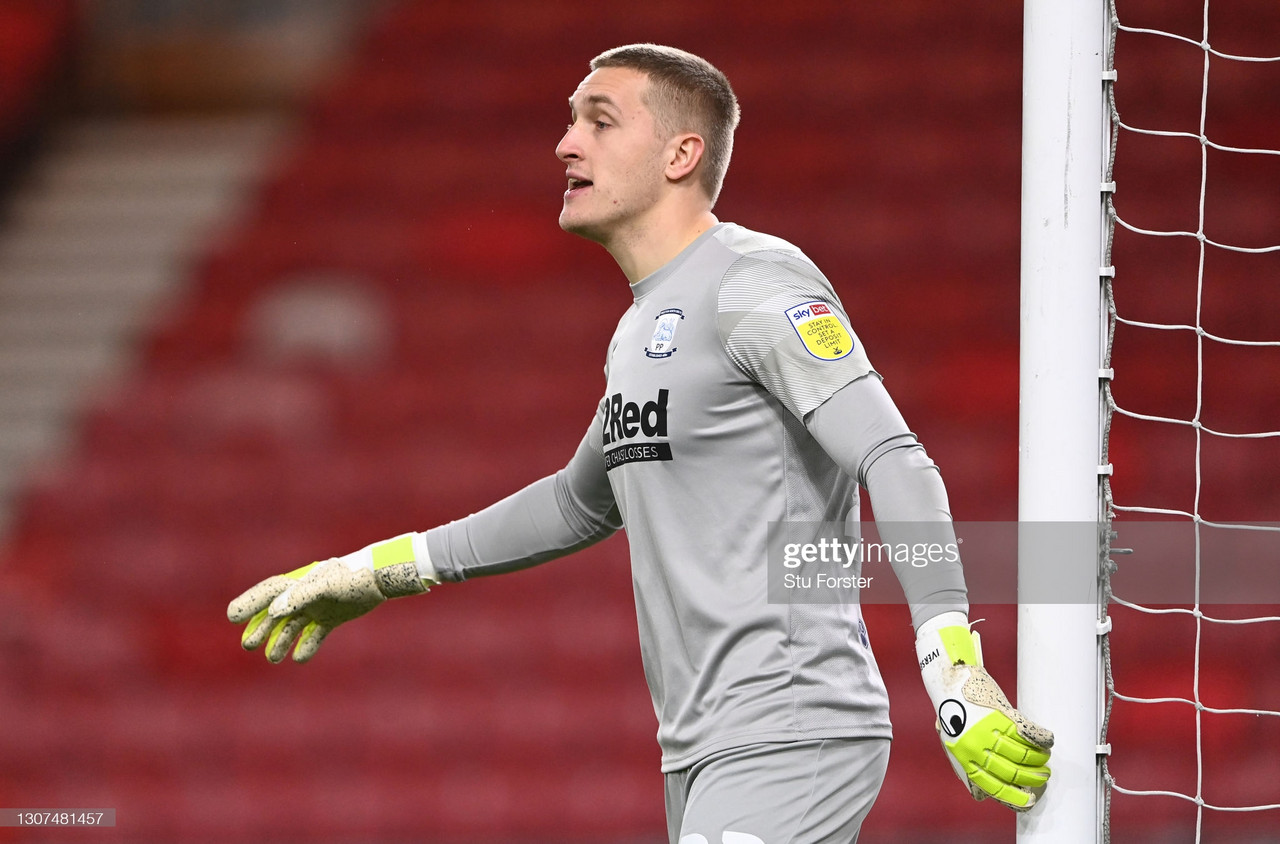 During the 2021 January transfer window, Preston North End brought in Leicester City goalkeeper Daniel Iversen on loan until the rest of the season, after Declan Rudd picked up a nasty knee injury in training which led to him missing the remainder of the campaign.
By the end of the season, it is believed that Iversen ran Ryan Ledson close in the competition for the fans' player of the season, demonstrating exactly what the North End faithful thought about his performances.
The Lilywhites have been understandably keen to bring the former Rotherham United loanee back to Deepdale and he is expected to join at the end of this month, with a long wait for his arrival caused by Danny Ward and Kasper Schmeichel's involvement in Euro 2020.
The stats don't lie
With Rudd and Iversen playing a similar amount of games for North End last season, 22 and 23 respectively, they can be compared with each other and the other 'keepers in the Championship to get a better understanding of their performances.
The statistics show that only two Championship goalkeepers who played at least 20 games had a worse save percentage than Rudd, at 65.8 per cent.
The two 'keepers below Rudd in this instance were Marcus Bettinelli, who played 41 games, with 65.3 per cent and Marko Marosi, with 63.7 per cent in 20 games.
Iversen on the other hand, had a save percentage of 74.4 per cent, which was only bettered by four players who played 20 or more games.
The 24-year-old Leicester man also conceded five fewer goals (25) and made 13 more saves than Rudd, with 63 compared to 50.
Finally, when it comes to clean sheets, the Dane came out on top again in comparison to the former Norwich City 'keeper, with Iversen's clean sheet percentage of 39.1 per cent higher than the 31.8 per cent of The Lilywhites' number one.
To add the context of the performances of the whole team, both players were part of 10 losses, whilst a couple more wins were picked up in the games that Rudd was involved in.
What would Iversen's arrival mean for Declan Rudd?
Despite making a few memorable mistakes during his time in Lancashire, Rudd had been a solid option for former manager Alex Neil and before picking up the injury in January, was generally having a decent season as far as most North End fans were concerned.
Iversen though, took it to the next level. If he is to return and play even close to the levels that he was producing for the final few months of the 2020/21 season, it will be very difficult, barring injuries, for Rudd to get a look in.
With Iversen only coming in on loan and a permanent deal in the future surely unlikely, it will most likely lead to a situation where Rudd struggles for game time this season, yet would be the number one choice again for the next season.
Would it be a good idea for the 30-year-old to go out on loan to get game time? It could seem that way, but if there were injury or suspension problems for Iversen, not only would Rudd be a much better option than Connor Ripley or Matthew Hudson, they also do not seem to even be trusted to play at Championship level by the club.
So it would leave Rudd battling for the number one spot, which certainly provides good depth for Frankie McAvoy in that position, but would undoubtedly be frustrating for the main man between the sticks for Preston North End over the last few years.