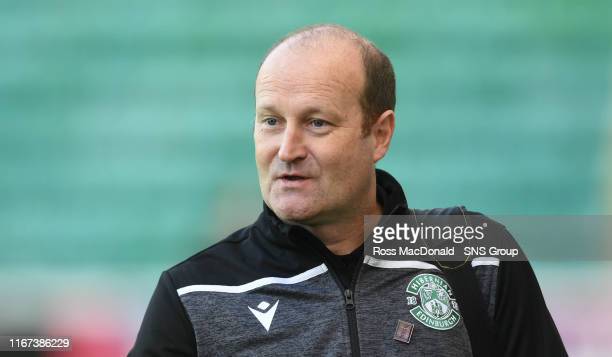 Grant Scott will take up the position that was vacated by the highly-rated Scott Booth who will now lead Birmingham City in the FA WSL after making the switch in June 2021.
The well-established manager had previously taken Hibernian to back-to-back Scottish League Cups alongside managing to finish second in the Scottish Premiership five seasons on the bounce.
It wasn't all rosy behind the scenes though at Hibernian. Scott was initially brought into the club on a voluntary basis and had petitioned both internally and externally for the club to get the financial backing from the men's Hibernian set-up. This never came to be and Scott stood down for the role in December 2019, going on record to say "I'm devastated to be leaving Hibernian".
Scott will initially take the reigns of the Scottish Champions on an interim basis. Glasgow recently added their 14th successive league title to their trophy cabinet and will kick-off their latest Champions League campaign under the guidance of the new boss.
Glasgow City's chief executive, Laura Montgomery was pleased to announce the news, adding "Grant is an excellent coach, with one of the best track records in the (Scottish) game.
"He is no stranger to the club, having outwitted us many times on the field as well as of course joining us briefly at the start of last season as an assistant coach."
As to whether Grant will be in line for the permanent role with the Glasgow club, that will remain to be seen as the season progresses. and dependant upon the success both domestcially and in Europe.